Luscious creamy NO CHURN lime graham cracker ice cream is sure to become a summer favorite at your place!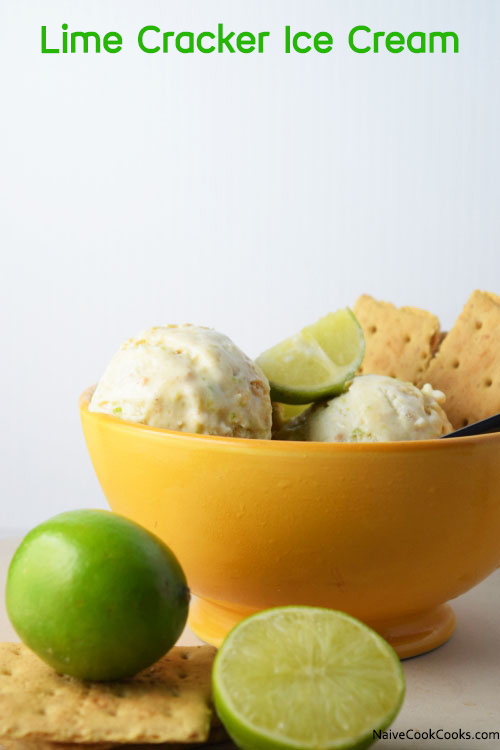 I know it's Monday and after eating your fair share of ice cream yesterday on nationalicecreamday (Yes!! That's a day!), you might have had a good run on treadmill today and must be trying very hard to resist eating all sorts of unhealthy things but well I am going to convince you to make this ice cream like ASAP and eat it like it's your job! At least I have been doing that!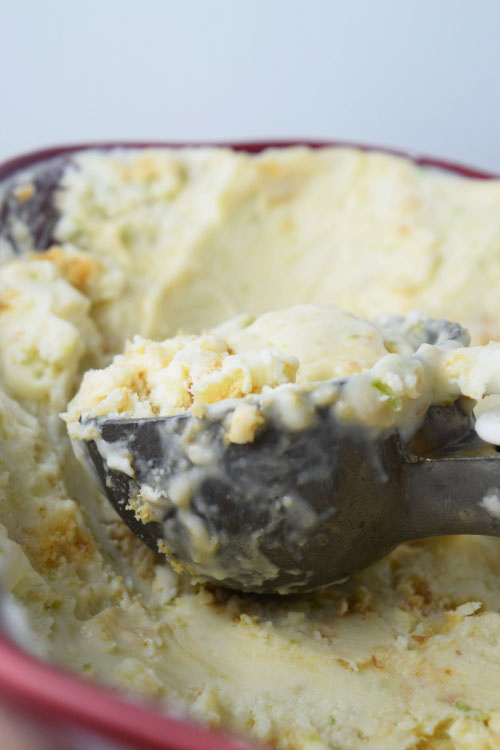 This is my favorite summeriest (I know it's not a word but well!) ice cream flavors of this season! So darn tasty and super easy. Since I started making these no churn ice creams, I feel there's no stopping me. I have a fully functional cuisinart ice cream maker safely tucked away in one of my kitchen cabinets but well who needs that anymore?! Lots of lime zest, lime juice, crushed graham crackers folded in creamy heavy cream & condensed milk mix. I mean I can eat this all day if I was still a kid and not worry at all.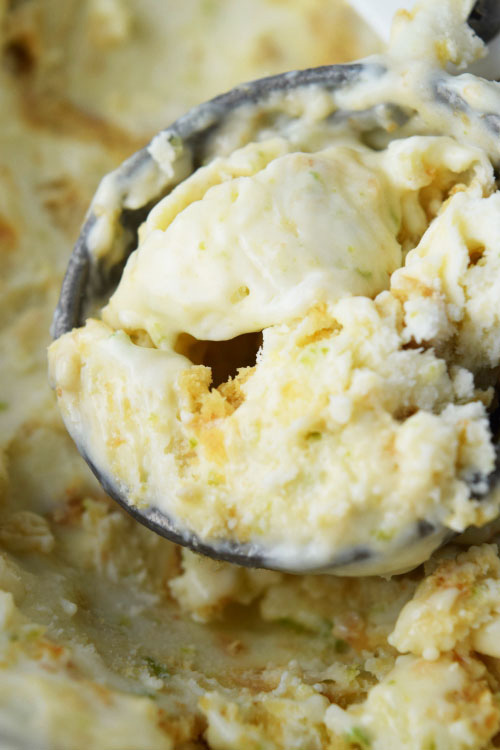 On another note did you watch Minions yet? I wasn't too impressed with this and still the first two are my favorites of all time! And and I am again into OITNB season3! I thought I don't like it anymore even though I love first two seasons but this weekend I watched 2nd episode and I think I like it now.
Help in spreading the word!
Follow along for a lot more delicious treats and life happenings on INSTAGRAM || FACEBOOK ||PINTEREST ||TWITTER ||GOOGLE+

No Churn Lime Cracker Ice Cream
Ingredients
2 cups heavy cream, cold
2.5 tbsp lime zest
1 can sweetened condensed milk, 14 oz
2 tsp vanilla extract
2 cups crushed graham crackers, divided
½ cup fresh lime juice
4 tbsp white sugar
Instructions
In a kitchen aid stand mixer, add cold whipping cream. Whip it for 3-4 mins until soft peaks start to form.
In another bowl, add condensed milk. To it add lime zest and vanilla extract and stir it around. Add the whipped heavy cream to this mix and mix by folding slowly with a spatula. Now fold in the crushed graham crackers.
Mix lime juice and sugar in a small bowl and fold this mixture in the heavy cream mix. Transfer it to a freezer safe container and cover using plastic wrap. Make sure you wrap it really tightly so no ice forms on the ice cream.
Some more recipe ideas:
https://www.naivecookcooks.com/quinoa-oat-summer-tarts/