Under 30 mins & Just 7 Ingredients are all you need to make these delicious healthy, packed with good fats No Bake Almond & Tahini Energy Bites.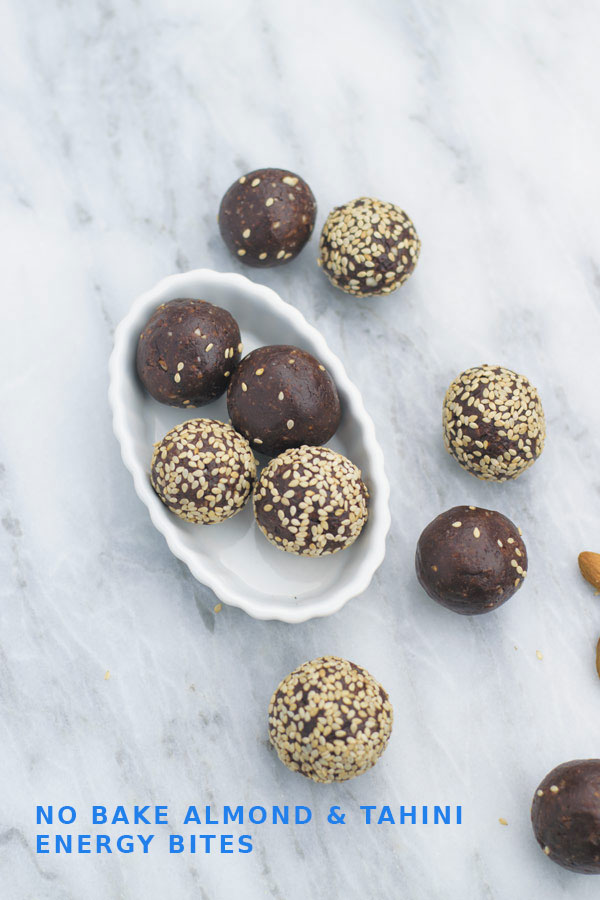 It's Friday finally!! This week seemed shorter for some reason. I have been fighting cold for the last 4 days and in between drinking turmeric-ginger milk, eating soups I have gone through so many boxes of kleenex wipes and to be honest these bites were the highlight of my week as not many things taste good when you are constantly coughing and have mucus coming out! 😛
I love having healthy snacks around me but after spending way too much money on storebought snacks, I realised that it's much cheaper and faster to make at home and I get to customize them as per my taste! So here we are withanother energy bites recipe after my favorite LENTIL ENERGY BITES.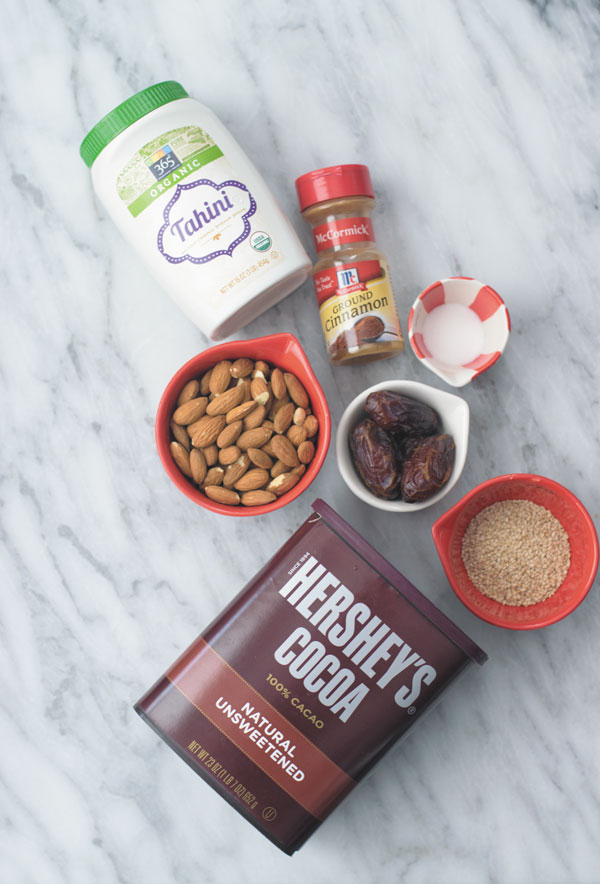 Today's bites needs just 7 ingredients:
Almonds
Dates
Tahini paste
Cinnamon powder
Salt
Cocoa powder
Sesame seeds for rolling
Just simple, whole ingredients and everything is blended together and then rolled into balls. They are so good even without rolling them in sesame seeds but I like the little extra crunch sesame seeds provide.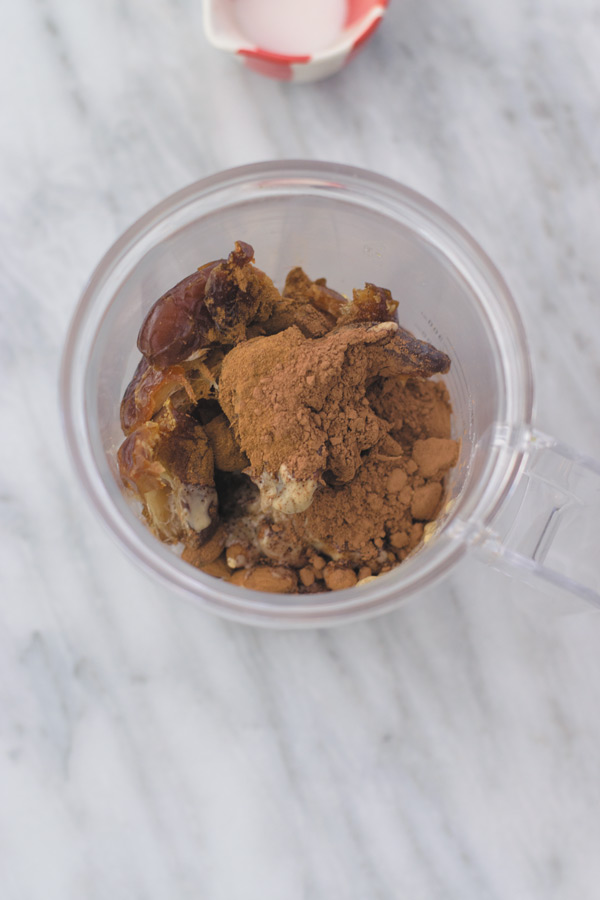 I keep them stored in airtight container in fridge and whenever I am hungry for snacks, I just pop one out of the container. They are all sorts of good ->
Fudgy
Chewy
With a little bite from small crushed pieces of almonds.
They are perfect as after workout snack but to be honest, I have been eating them first thing in the morning as I am always starving as soon as I wake up! And they are my guiltless before bed snack! 😛
So go ahead and give this a try! If you make these or any other recipe from our blog, do tag us by using#naivecookcooks on social media channels.
If you enjoyed this recipe, don't forget to FOLLOW me on INSTAGRAM||FACEBOOK||PINTEREST||TWITTER ||GOOGLE+ || BLOGLOVIN || YouTube

No Bake Almond & Tahini Energy Bites
Ingredients
No Bake Almond & Tahini Energy Bites:
½ cup raw almonds (82 gms)
6 large medjool dates
¼ tsp cinnamon powder
1.5 tbsp cocoa powder (11 gms)
1 tbsp tahini paste
Pinch salt
Sesame seeds for rolling (optional but good!)
Instructions
No Bake Almond & Tahini Energy Bites:
In a high speed blender jar, add almonds and blend until they are crushed through and almost fine with some chunks. Take them out on a plate.
Add dates(break them by hand) in the same blender jar and blend until a smooth sort paste forms. Now add the already crushed almonds, cinnamon, cocoa powder, tahini paste and salt and blend until everything comes together.
You might need to scrape it a few times in between.
Roll them into balls of desired shape. I rolled them into smaller balls this time and got about 10 energy bites.
Then if you want roll the balls in sesame seeds.
Store in airtight container in fridge for upto 10 days.
Some more of my Favorite recipes ->>