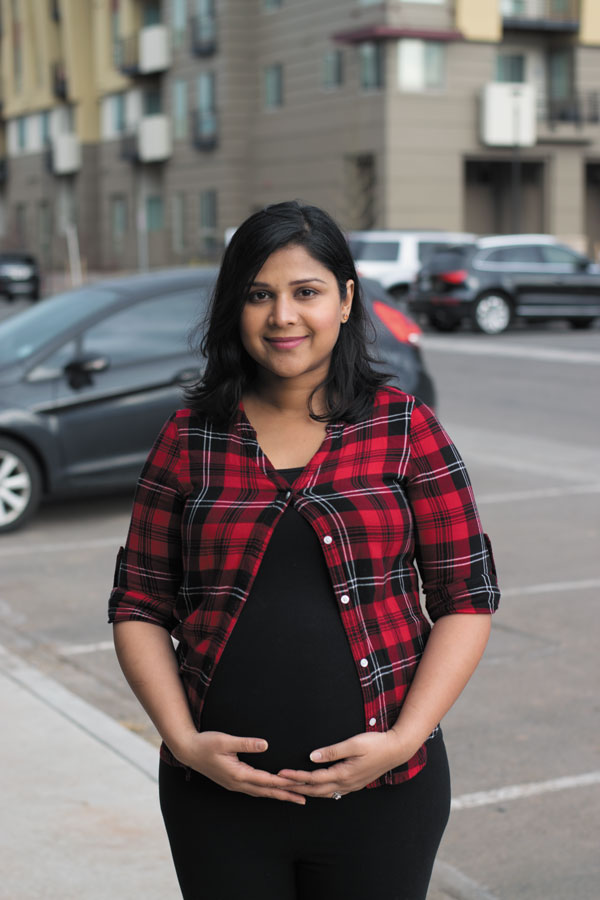 Hello you all!!
It's been almost 23 days since I wrote my last post here. Phew that's a loong time. So much happened during this time and I felt I really needed a break and so I decided to let go of things for a while and just do nothing.
SO, as you would have figured from the title of post, WE ARE HAVING A BABY!!!!
I am 7 months pregnant and our little nugget is expected to arrive somewhere around mid June! We both are June born so this makes it extra special for us!
I was 5 weeks pregnant when we found out. I was having crazy mood swings, feeling nauseous and getting weird food cravings. I would go from eating just spicy & tangy food to suddenly craving everything sweet. I kept on ignoring the signs but Ronak was the one who forced me to take the test. I think in my heart I wasn't ready to believe that I could be pregnant! I am super excited now that we are having a baby but before getting pregnant, I was kind of not sure if I was even capable of taking care of a tiny human being! I took the test twice and then as if it wasn't enough still, I went and bought another pregnancy test kit just so I can be extra sure.
We revealed it to our parents when I was about 8 weeks pregnant. We are so  super excited & so over the moon that as time is coming closer, it's getting harder to wait to meet our baby.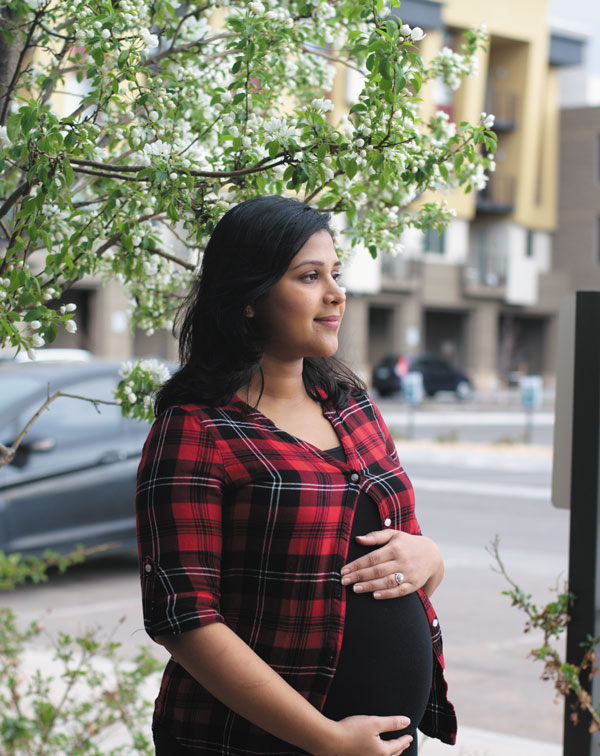 We were super eager to find out the sex and at 20 weeks ultrasound after finding the sex of our baby, the first thing we did after leaving the hospital was to go and shop for baby! We have only told our parents the sex of our baby and holding to reveal to rest of our family and friends on our baby shower day.
I have seen some of my friends having such a smooth pregnancy but then not everyone is same. My first trimester was hard with me being tired almost all the time, vomiting almost everyday and just being in an overall weird place. Soon enough I learnt about prenatal yoga and the day I joined it, I immediately started feeling so much better. So all you expecting mama's out there, if you are feeling crappy, join a good prenatal yoga class! It is super helpful and atleast in my case, I have been feeling super active since I joined it.
I was planning to write this post about 3 weeks ago but then got hit by a bad nasty cold which in the beginning, I thought, might just be regular cold and should go away in a day or two. So even though Ronak kept scolding me, I kept working and didn't take a break and BOOM after few days I found myself super sick with me coughing badly and in all that coughing I pulled a muscle in my rib cage which was horrible! That was probably the worst feeling I felt during the entire pregnancy. I was in tears and I cried while just explaining to my doctor how painful it was. Much better now and seriously dying to feel super active and get into working mode full force! But lately I have been finding myself in nesting mode. Is that normal you mama's out there or is it just me?!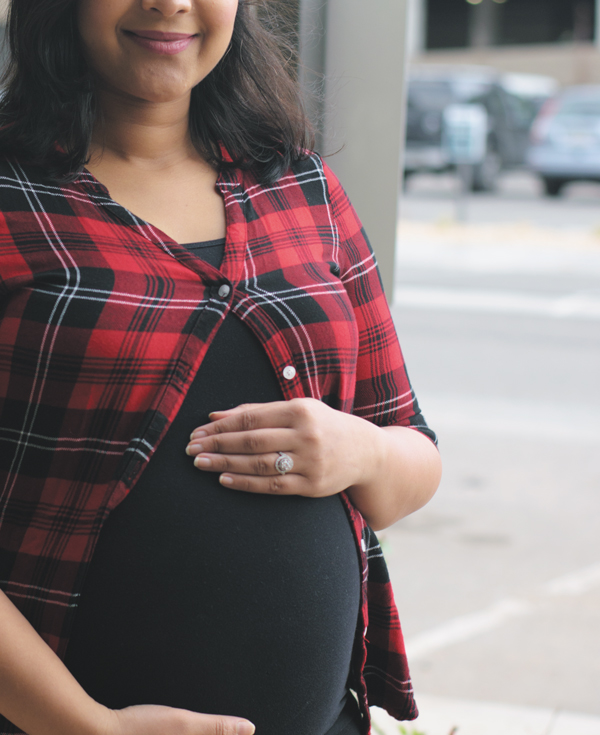 Don't even talk about pregnancy brain? I thought it was a myth but as soon as third trimester kicked in, seriously, I realised PREGNANCY BRAIN is a thing! I find it hard even to remember simple things. Just yesterday in my yoga class somebody asked me if I knew meaning of my name and I was like Yes, I do but I don't rememeber it right now lol!! See how bad it is!Few days back I went to pick up grocery to make Ronak's favorite Chicken Louisiana Pasta and around dinner time I realised that I totally forgot a very important ingredient which was even written in my list! 😛
With all the fatigue I have been experiencing lately, recently I got my hair chopped a good 5-6″ . I was kind of tired keeping my hair in a bun all the time as I had no energy to style them every single day and I must say this short hair has been such a lifesaver! Even though I love love long hair and can't wait to grow them back again, it's working for me currently!
I am not sure how we will be managing our time once baby arrives but everyone keeps telling me that it gets easier with time and I am hoping so too!
There have been few things I have been using during pregnancy and totally loving them, so I am thinking of doing a post about my favorite products during pregnancy soon. Some of you might find it helpful!
I feel so blessed and so thankful to have such supportive family & friends. Thank you everyone who wished us on my recent instagram post!