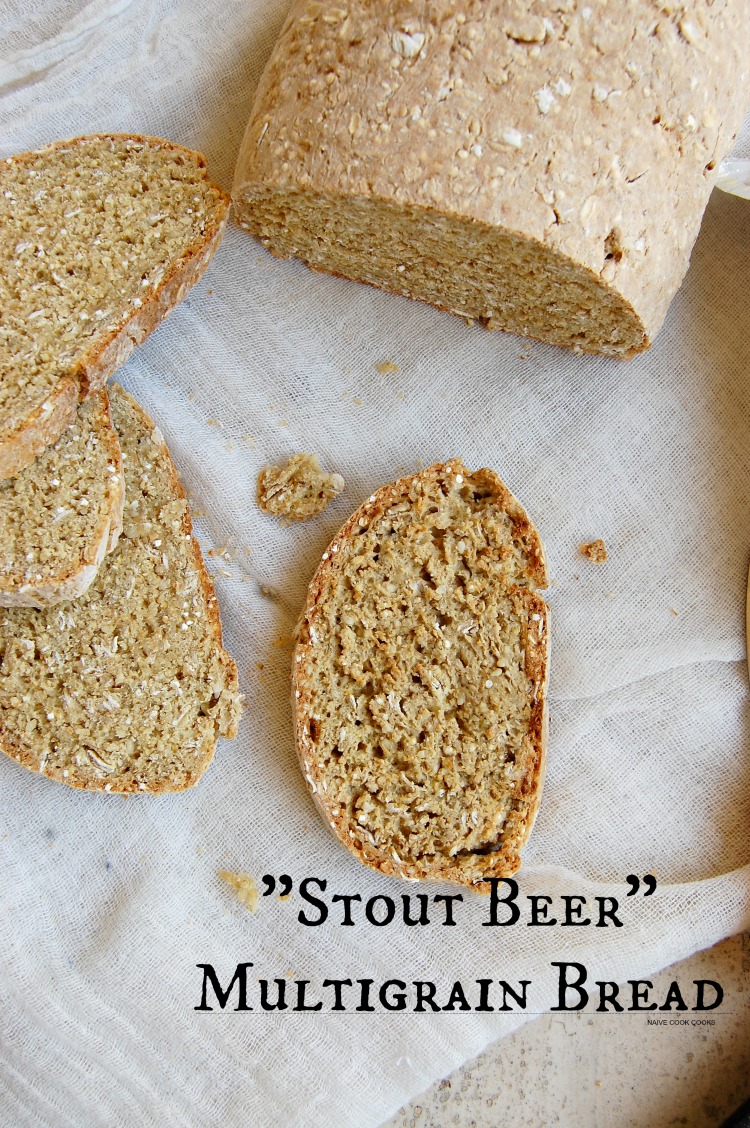 After a long break from work (I posted here last on 22nd), I am back to normal routine. It is funny how some days overwhelmed with work, all I want is a day off and suddenly when I get those days off, I yearn to go back to normal work routine.
After good few days of relaxing, I am all geared up and back to work. I made this bread few weeks ago but all this time I wasn't really sure if it was worthy of being shared here. I have made this bread few times before as well and it is Jerry's favorite multi grain bread recipe – hearty, chewy in every bite and loaded with all sorts of grains and seeds, it is our favorite multi grain bread till date.
This bread uses any good beer you have around but this is certainly not a beer bread. I just wanted to take a moment and clarify it here as I recently made the mistake of naming it beer bread and found my folks kind of disappointed. So in all true honesty this is a good solid hearty multi grain bread, perfect for toasting and smearing with good butter or cream cheese. We like toasting ours and smearing it with good amount of cream cheese and green hot sauce.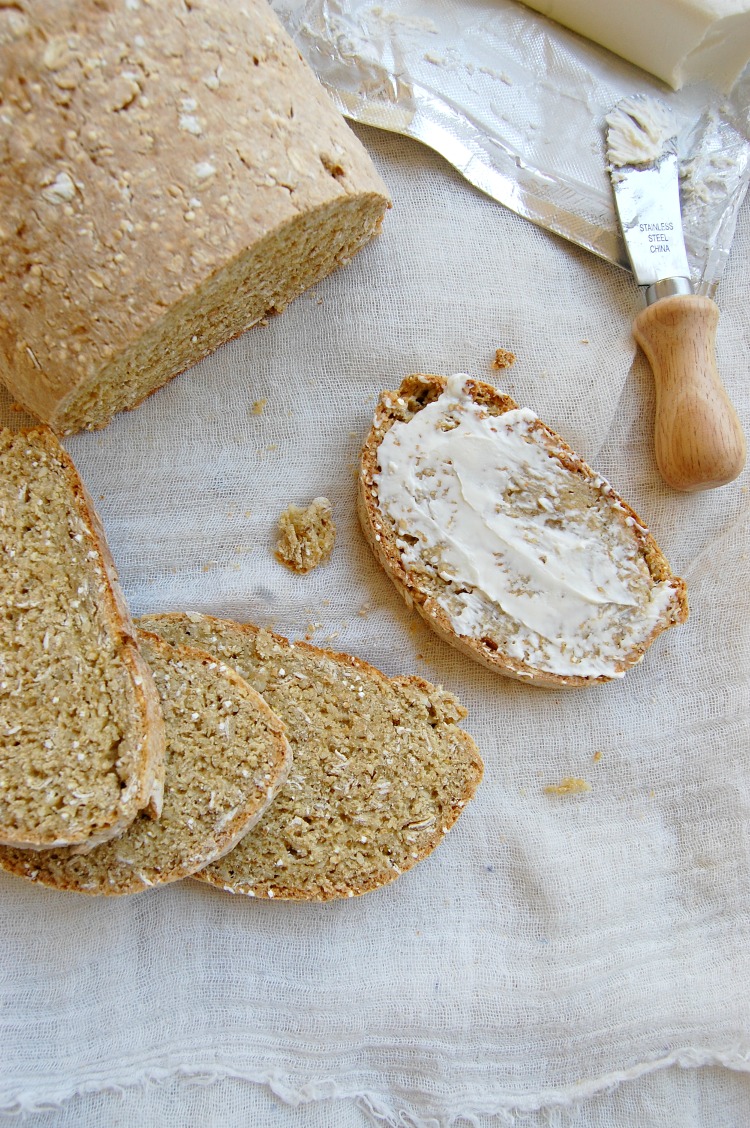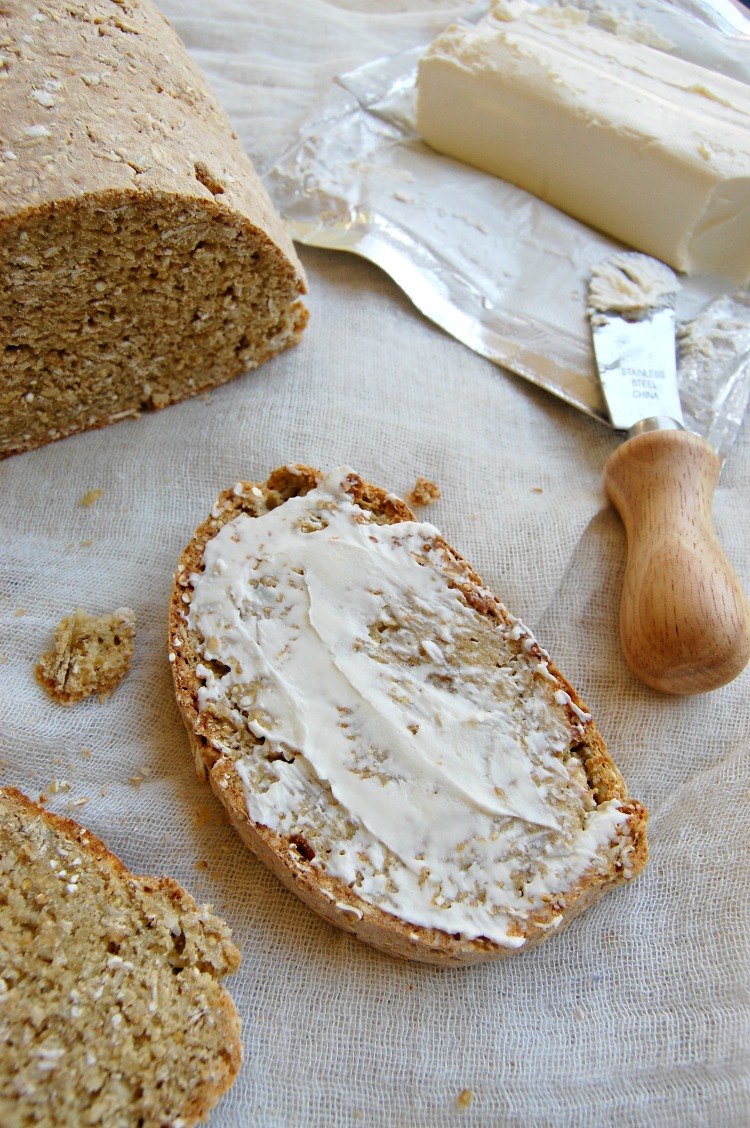 This recipe is adapted from Big Sur Bakery's Hide bread recipe. I saw lot of variations of this recipe online and I was particularly inspired by Sprouted Kitchens take on the recipe. Recipe is almost close to the original but there are are few choices mentioned as well which you can use if that particular ingredients is not available.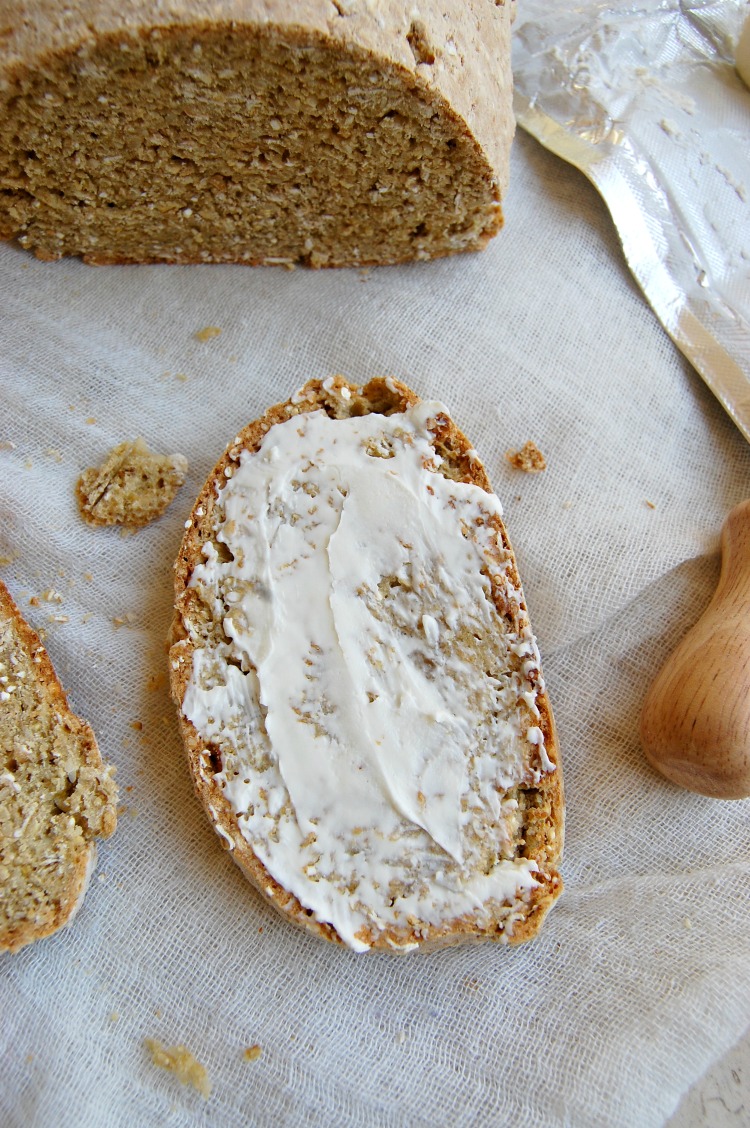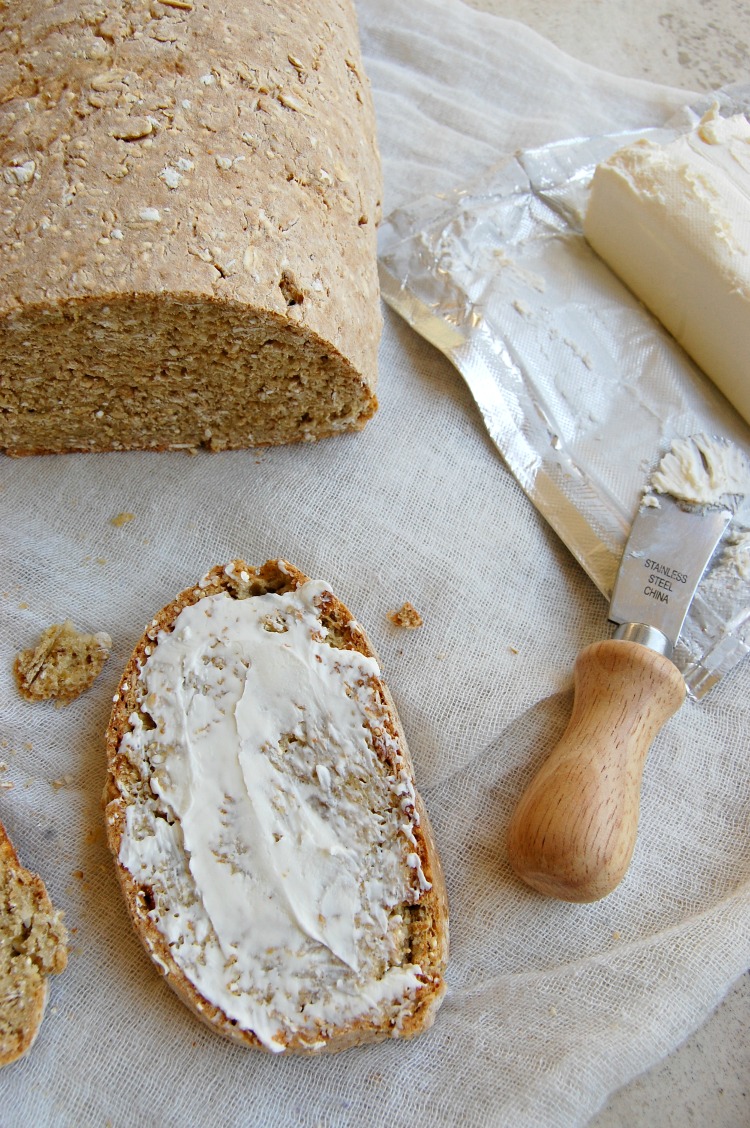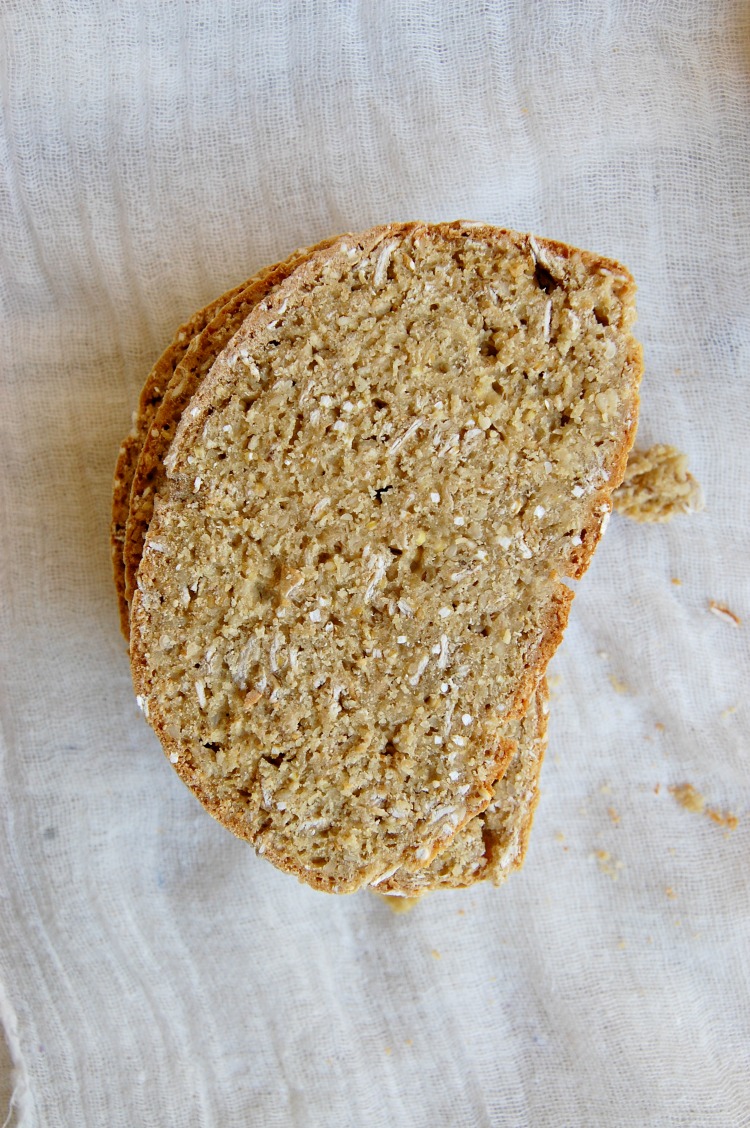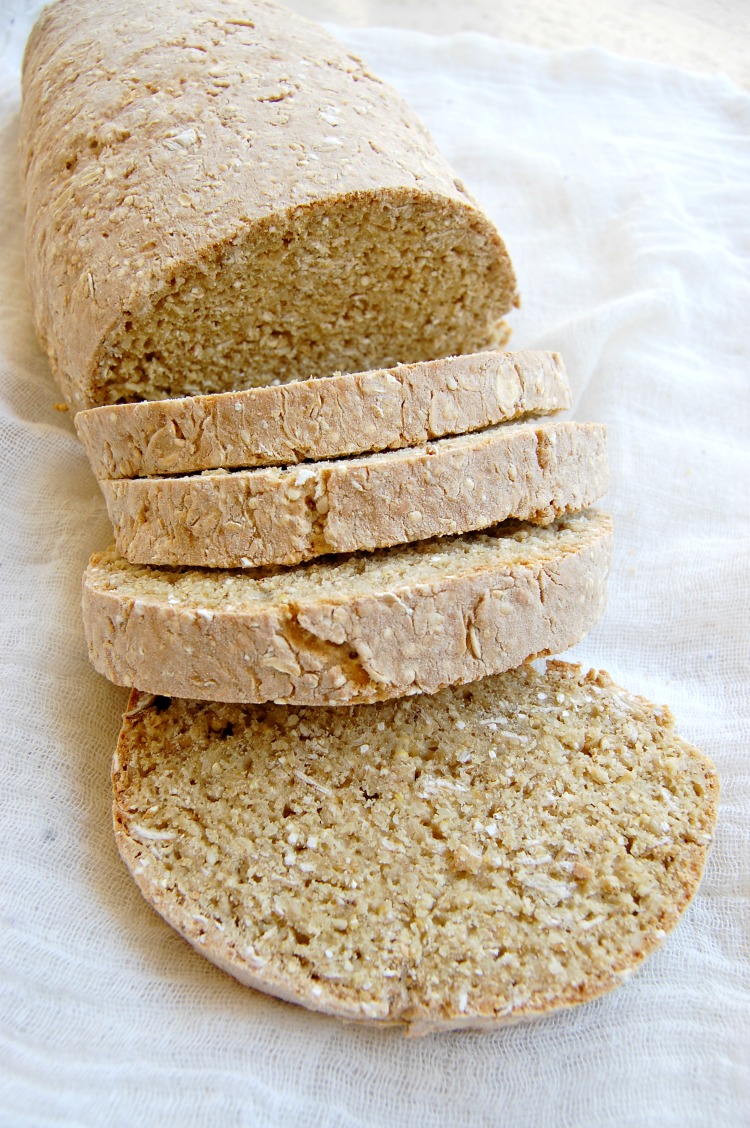 Multi Grain Beer Bread
Ingredients
5 Cups Unbleached All Purpose Flour
½ Cup Flax Seeds
½ Cup Sesame Seeds
2 Cups Oat Bran
¼ Cup Sunflower Seeds
½ Cup Millet, Quinoa, Poppy seeds or Amaranth (or any combination) (I have successfully used quinoa and poppy seeds)
1.5-2 tsp salt (Taste and add more if needed, I found mine kind of bland so increased the salt amount)
1 tsp. Baking Soda
⅓ Cup Beer (I used Stout Beer)
2 ½ Cups Buttermilk, Milk or Half and Half ( I have made it using both buttermilk, 2% milk and combo of both successfully)
Instructions
Preheat oven to 375F.
In a big bowl, add all the dry ingredients and stir together. Make a well in the center and add beer and milk. Mix using a big wooden spoon until a wet batter forms. Sprinkle flour on the work surface and take out the dough on it. Make it into a rectangular shape and transfer it onto a parchment lined baking sheet.
Bake for around 45 mins until golden brown. Let it cool.
Cut into thin slices. Remember as this is super hearty and dense, DO toast it before eating as it is kind of like English muffin. It will taste raw if not toasted. Smear with good butter or cream cheese and little salt or hot sauce.
More Bread Recipes: