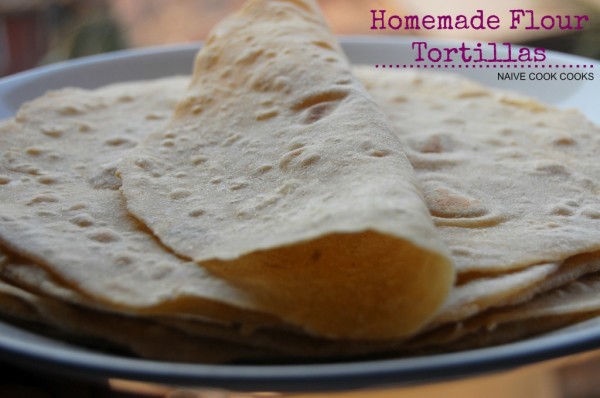 I consider tortilla making  a weekend project. I always like making a bunch of them and storing them for use throughout the week. Not that they take much time, it literally takes me less than an hour from start to finish. I remember buying them from the mexican isle in our supermarket back home and loving them as well. One day, while reading the ingredient list, I was surprised to know that  there were way more than required items in ingredient list not forgetting the tons of  preservatives. I immediately decided to give homemade ones a try. The first time I tried making them they came out kind of dry, you can say weird and not really tortilla kind edible. I was adding oil but since I was using a mix of whole wheat and all purpose, it wasn't giving the right texture. Recently I tried them again and while making remembered a trick I have seen my grandmother do. She would add milk to the dough which will give a way more softer texture and required much less oil. Needless to say, these tortillas are way softer than what you would expect out of whole wheat & all purpose flour mix. No preservatives. No lard. Just simple 2% milk and little oil together do the magic here.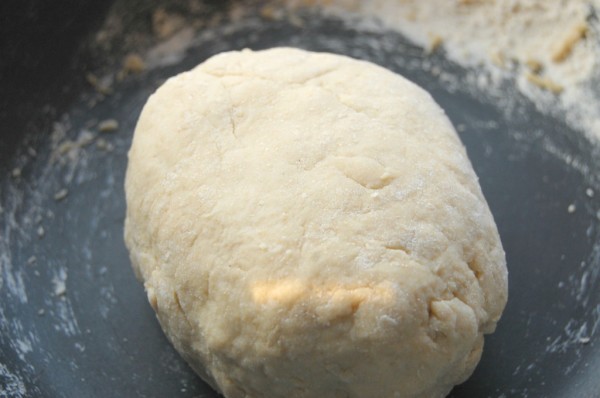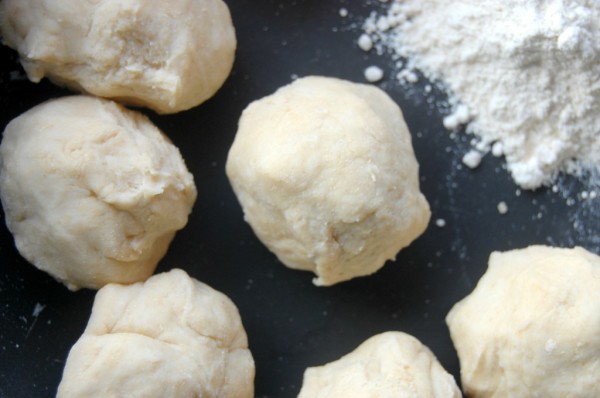 There are sooo many ways you can enjoy them. I have been lately enjoying them with little cheese, avocado, tangy jalapeno pickle and then pressed in panini maker. You can enjoy them in burritos, wraps, quesadillas or just plain.
How to Make Flour Tortillas
Ingredients
1 cup whole wheat flour
1 cup all purpose flour plus little extra for rolling
Salt to taste
¼ cup milk (2%)
1- 2 Tbsp olive oil
Warm water as needed
Instructions
In a bowl, add all the ingredients except water and start mixing using hands. Add warm water 1 tbsp at a time until it all comes together. Knead it into a smooth dough and let it sit for 10 minutes. Break the dough into 10 balls for large tortillas. While the skillet gets heated up, start rolling one ball at a time. Try not to use too much flour while rolling as it will burn while cooking. Place the rolled out tortilla on the hot skillet and let it cook for 2-3 minutes on med-low heat and flip to cook the other side. Keep them covered until you prepare all of them. Once cooled, store them in an airtight container or ziplock bag and refrigerate.
More How To Recipes: