French bread pizza with a samosa filling. A meal your family will go nuts for.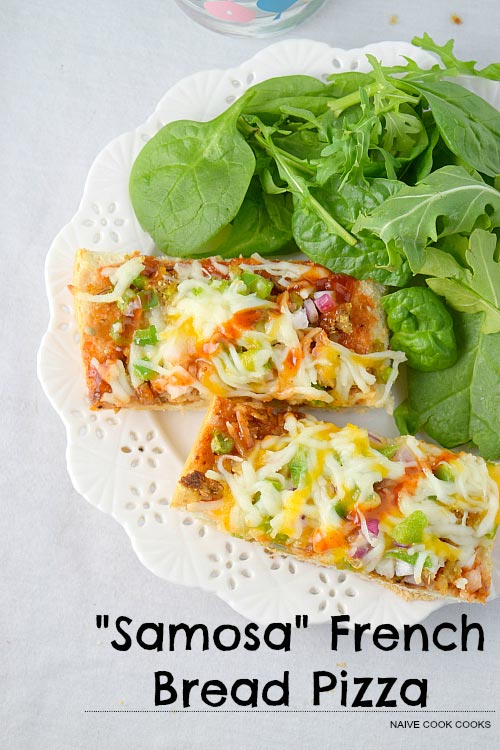 This is my new favorite meal. I mean what's not to love about this easy meal. Samosa filling put on a french bread and baked to crispy perfection. Samosa meets french bread and makes a delicious pizza.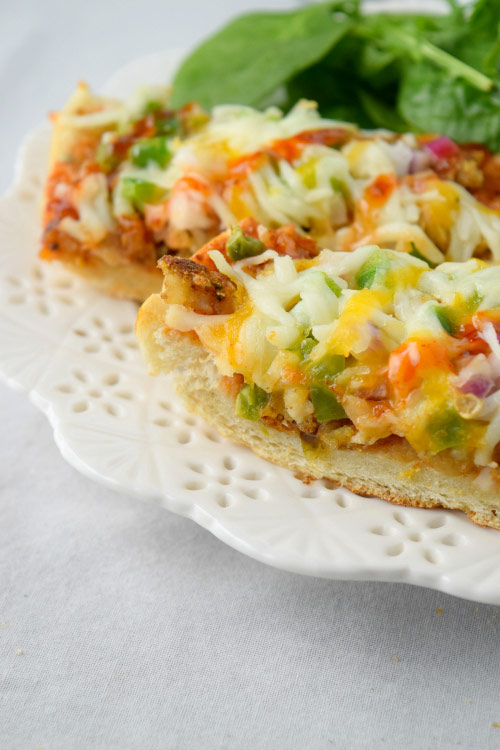 I love this as if you are craving pizza but running short on time and still feel like having something homemade where you can control the ingredients and adjust as per your taste, this is your ANSWER to a quick homemade pizza which requires no dough.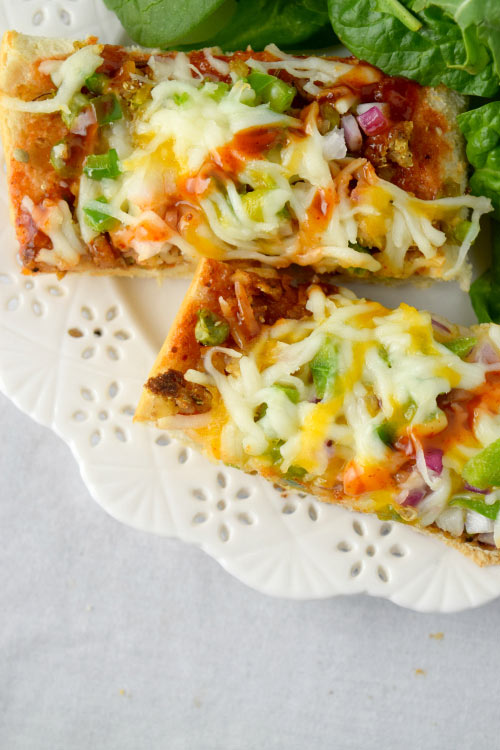 I was looking for an easy meal option. As you can see these days I am all about quick, delicious meals and this is on top of my list right now! I mean I am all over this. A delicious "my mom's" (Let me tell you that her samosas are both of ours favorite!!) samosa filling is made here and then smeared on a french bread along with pizza ingredients and baked and there you have a meal fit for kings. I am telling you that your kids will go nuts for this!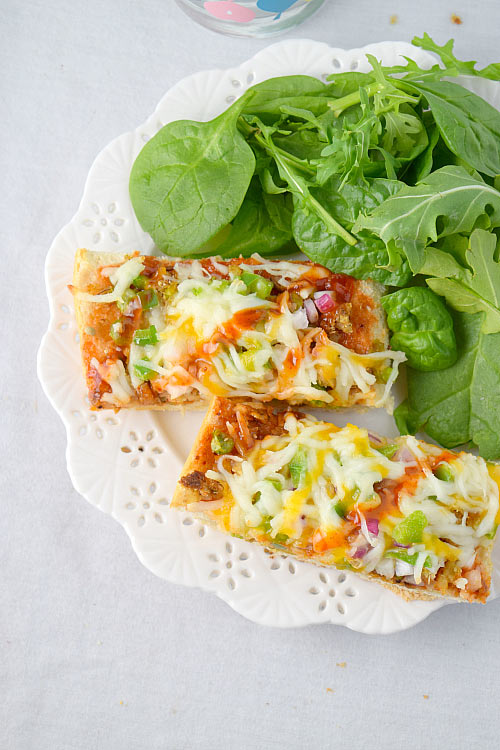 I mean this Samosa French Bread Pizza is a perfect Friday night dinner!
Help in spreading the word!
Follow along for lot more delicious treats and life happenings on INSTAGRAM || FACEBOOK || PINTEREST 
Looking for more pizza options, look no more!
French Bread Samosa Pizza
Ingredients
1 large russet potato, boiled and mashed
1 tbsp olive oil
1 tsp cumin seeds
1 tbsp chopped green chili or adjust as per you taste
1 tbsp chopped fresh ginger
½ cup green peas
Salt to taste
½ tsp red chili powder
1 tbsp coriander powder
1 tsp garam masala
2 tsp lemon or lime juice or as per taste
Maggi Hot & Sweet Tomato sauce or plain ketchup
1 green bell pepper, chopped fine
1 red onion, chopped fine
1 big loaf of french bread
Cheddar cheese, 1 cup shredded
Mozzarella cheese, 1 cup shredded
Instructions
In a skillet, add olive oil. Once hot, add cumin seeds. Once they start to pop, add green chili, ginger and saute for few minutes. Add green peas and cook for 5-7 minutes until almost soft on medium-low heat. To it add mashed potatoes and all the spices. Stir until all gets mixed. Cook for another 10-15 minutes with in between stirring until it starts to get cooked nicely. Taste and adjust spices as per taste. Keep aside.
Cut your fresh bread in half. Smear both the halves with the maggi sauce. You can easily find this sauce in Indian grocery store. It is sweet with a nice kick but if you can't find, you can replace it with regular ketchup. Apply the potato mix on both the halves. Top them with little bit of cheddar cheese. Add bell pepper and onion and add more cheese on top. Bake in a 350F preheated oven for good 8-10 minutes until its crispy and cheese is melted. Serve immediately with extra sauce.
Devour.
More Pizza Recipes:
https://www.naivecookcooks.com/peach-caramelised-onion-goat-cheese-flat-bread/