15 mins Easy Picante Cheese Dip  for all your entertaining needs! No need to worry what to feed guests when you can have this ready in under 15 mins!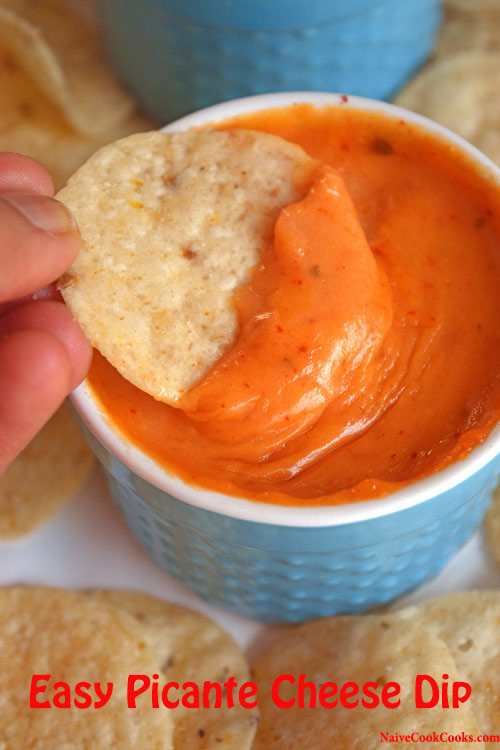 Hump day cheesy dip!! Yes only 2 more days until weekend arrives but who wants to wait till weekend to enjoy this?! I was craving something cheesy for sometime now so today I ended up making this easy picante cheese dip!! I mean seriously all you need is basic ingredients and a bottle of this salsa and you are all set!!
I always have a hard time finding ingredients at the store and there have been times where I came back without asking for help just because I was too shy to ask someone where can I find so & so! Sound familiar?!!But lately I have been getting better. So for today's recipe I used almost everyone's favorite Pace Picante Salsa and added to a quick cheese sauce and there you have a delicious dip ready in no time! Remember to serve it with lots and lots of chips! I managed to click few pics of step by step process. Hope this helps!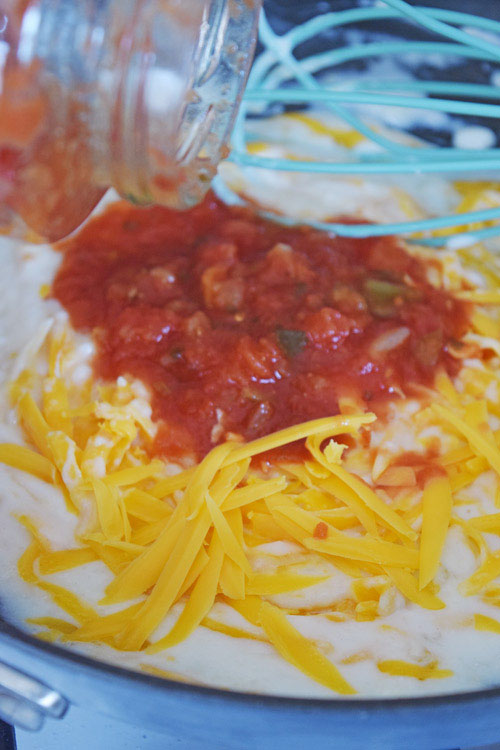 Be sure to check out more delicious & easy recipes here.
Easy Picante Cheese Dip
Ingredients
1 tbsp unsalted butter
2 garlic, chopped
2 tbsp all purpose flour
½ cup milk
¼ cup water
1.5 cups shredded sharp cheddar cheese
½ cup PACE Picante Salsa
Salt to taste
Instructions
In a skillet melt butter. Once melted, add garlic and saute for few seconds. To it add flour and stir it around until cooked for a min or two. No add milk and stir until it's mixed. To it add water and bring to a boil and simmer until thick. Now turn of the gas and add cheese, salsa and salt. Turn on the gas on medium low and stir until you have a thick cheesy dip. Taste and adjust.
More Appetizer Recipes:
https://www.naivecookcooks.com/cheesecake-factorys-avocado-egg-rolls/