Crisp cookies that melt in your mouth – these fragrant Semolina Cardamom Cookies need just few ingredients & are a perfect tea time snack!
We are back with another super simple recipe that needs just 6 ingredients and just 30 mins from start to finish! Don't you just love those recipes that are super quick and you know that you won't be waiting too long to eat them?! Atleast I do and since today's recipe by lovely Kaveri has made me crave these fragrant cookies so much that after finishing this post, I am off to baking a batch of these for us for sure! Watch out I will be sharing them on instagram, so remember to check out!
These cookies in Kaveri's words -> Crisp and crumbly, melt-in-the mouth semolina cookies are perfectly paired with a cup of tea. The aromatic cardamom lends a lovely delicate flavor to these light cookies. Not too sweet, these are a perfect everyday indulgence. So easy to make and I am sure you will have all the ingredients for these cookies in your pantry! This recipe can be doubled easily if you want to make a bigger batch! When these are baking, the smell of the cookies wafting through the oven will make you want to eat them all.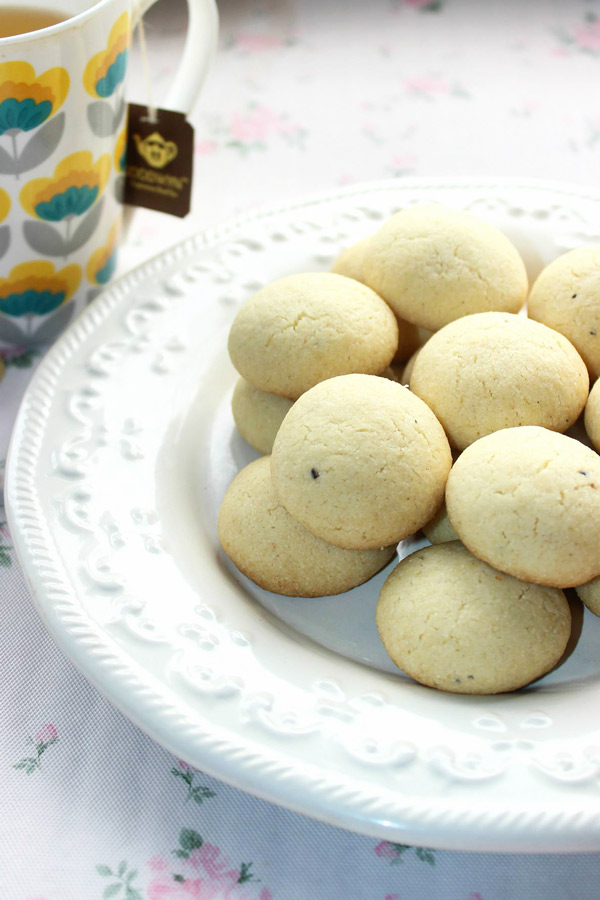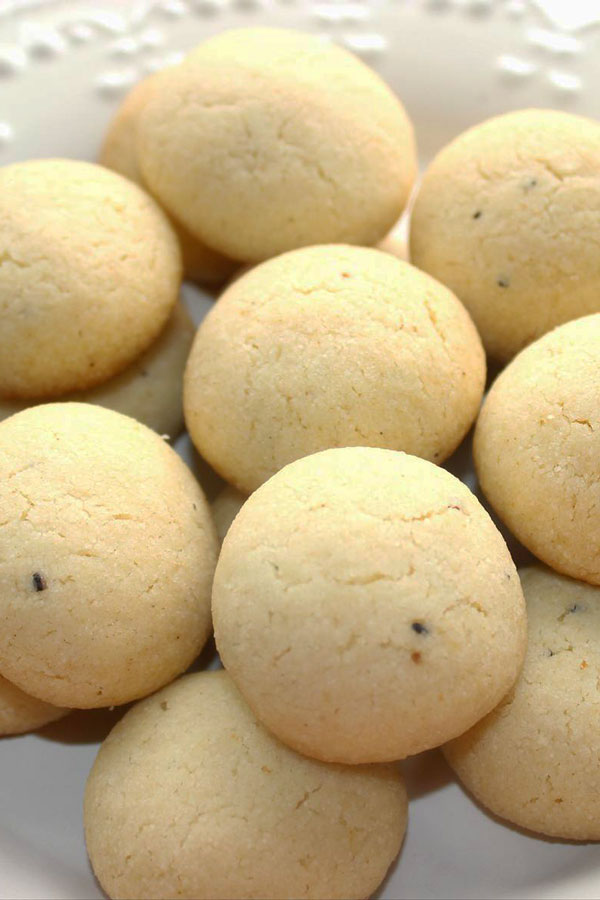 I have a weakness when it comes to desserts and these cookies have already broken my resolution of staying away from desserts for today! 😛 Yeah it was only a one day resolution! You thought I wasn't going to eat desserts for a month?!:P
I am sure, just like me, you are all ready to jump in the kitchen and bake these! So go ahead and don't forget to comment below as it keeps us motivated and don't forget to tag your creations with #naivecookcooks on social media for me to feature them!
If you enjoyed this recipe, don't forget to FOLLOW me on  INSTAGRAM ||FACEBOOK||PINTEREST ||TWITTER ||GOOGLE+ || BLOGLOVIN || YouTube

Semolina Cardamom Cookies
Ingredients
100 gm butter, at room temperature
100 gm All purpose flour
1 tsp baking powder
100 gm semolina / sooji (use fine and good quality semolina)
50 gm castor / confectioner's sugar
1 tsp ground cardamom powder
Instructions
Preheat oven at 160 C (320 F) for ten minutes.
In a bowl, mix the butter and sugar until well combined.
Add the flour, baking powder and semolina to the butter-sugar mixture and mix it together. Add the cardamom and mix until it forms a soft dough.
Shape into small balls of approx 1 inch each. Place these dough balls on a parchment lined baking tray leaving enough space between. They will only spread a little.
Bake for 18-20 minutes. Take out of oven and allow to cool completely. They will still be soft but will turn crisp on cooling.
When completely cool, store in an airtight container.
Some more delicious COOKIE recipes- >>