A delicious bowl of oatmeal with all fall goodness – fresh cranberries, raisins and lots of maple syrup! All you need is few basic ingredients and 10 mins!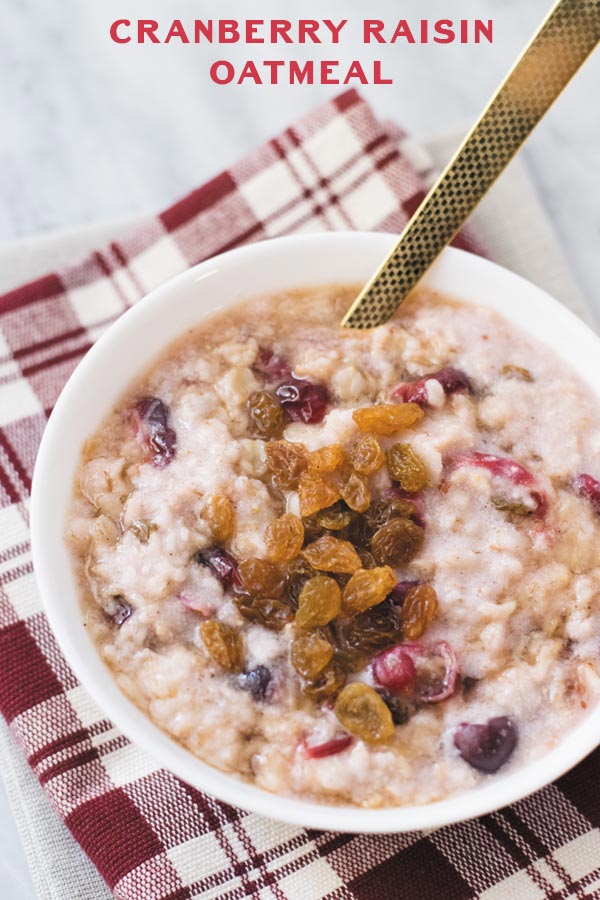 Let's talk about our undying love for oatmeal. Growing up in India, oats weren't a part of daily routine or should I say oats were rarely in food scene there at that time. Recently I have started seeing them everywhere and I see companies selling lots of spicy savory versions of oats for Indian market. We had a similar version of oatmeal made using cracked wheat instead of oats and then cooked almost exactly the same way. It was and till date , is still one of my favorite comforting breakfast meals. Mostly I like to cook it just with milk and sugar just like oatmeal but there are days I crave a simple warm dinner and I turn it into savory by adding peas and spices.
Ronak on the other hand grew up eating oats and he absolutely loves eating plain oats with milk, sugar and good amount of cinnamon. Though at times I have seen him sneak some homemade chocolate syrup into this.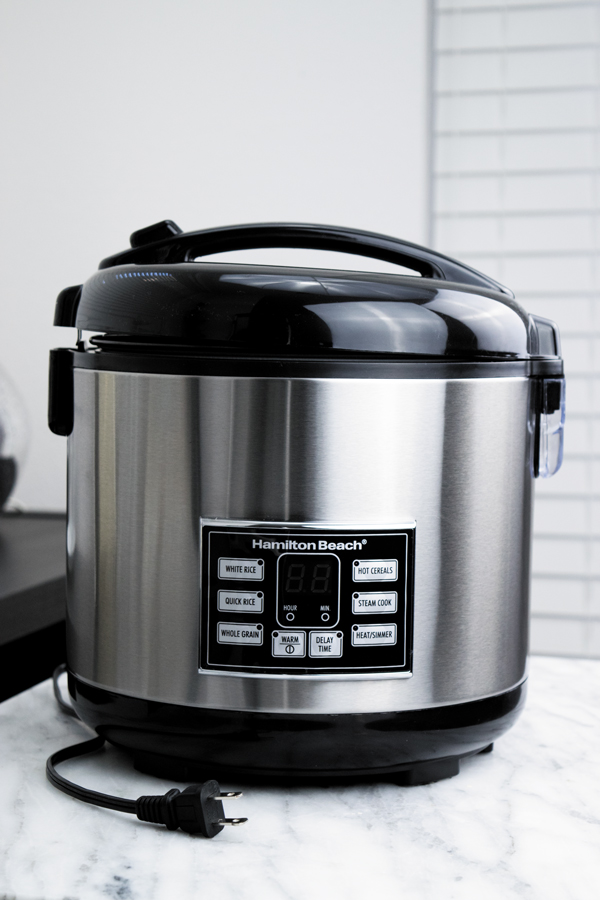 Now coming on to today's post, I was sent this amazing 4-20 cup RICE & HOT CEREAL COOKER by Hamilton Beach. For long I was looking for a good rice cooker but never knew that I can even cook our oatmeal in here! This equipment has made me love oatmeal a lot more as all it takes is 5 mins of total cooking time. I have been playing around with lots of flavors but this is one of our absolute favorite till date.
Old fashioned oats, milk (use plain or almond milk as per taste or a mix of water and milk), fresh cranberries and raisins are added to the rice cooker and let the rice cooker do it's magic! 5 mins is all you need to get yourself a piping hot bowl of oatmeal with all the fall goodness. I like to enjoy it with a heavy drizzle of maple syrup and some more raisins!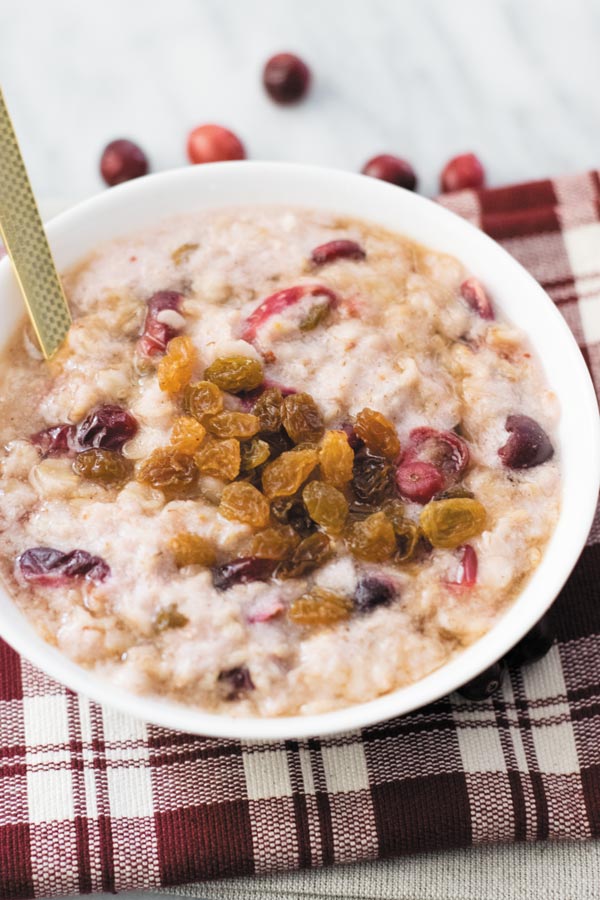 Hamilton Beach was kind enough to offer one of the amazing 4-20 cup Rice & Hot Cereal Cooker to one lucky winner!
This GIVEAWAY has ENDED. A random winner has been picked and informed!
So go ahead and give this a try! If you make these or any other recipe from our blog, do tag us by using#naivecookcooks on social media channels.
If  you enjoyed this recipe, don't forget to FOLLOW me on  INSTAGRAM ||FACEBOOK||PINTEREST ||TWITTER ||GOOGLE+ || BLOGLOVIN || YouTube

Cranberry Raisin Oatmeal
Ingredients
Cranberry Raisin Oatmeal:
1 cup old fashioned oats
2 cups water
1 cup milk
1 cup fresh cranberries
½ cup raisins
Instructions
Cranberry Raisin Oatmeal:
If cooking in this awesome rice cooker, add all the ingredients in there and set the oatmeal mode to 5 min cooking.
If cooking on stovetop, add all the ingredients in a big pot and cook stirring frequently for 15-20 minutes or until thick and oats are cooked through.
Serve warm drizzled with maple syrup or honey and some raisins.
Some more delicious BREAKFAST recipes ->>