Soft & crunchy cinnamon sugar coated, these churro bites are perfect as a bite size dessert!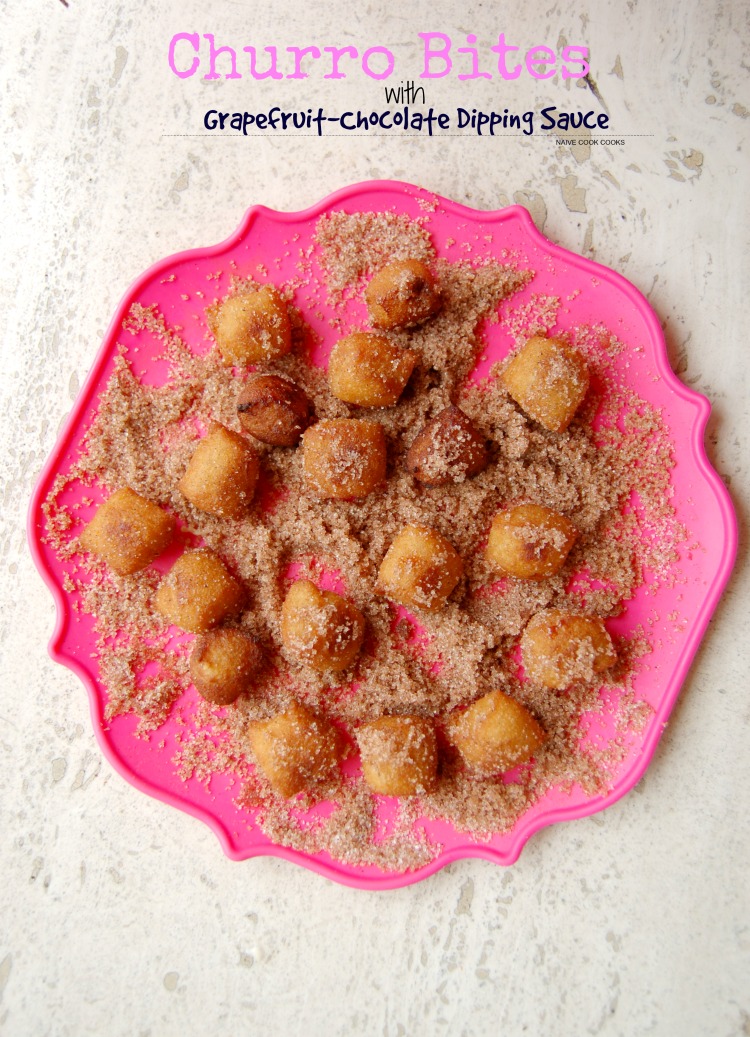 My first experience with churro was when I visited Islands of Adventure in Orlando. It came at a time when I was kind of starving and looking for almost anything to eat. I wasn't too impressed with them at first but on to my second serving, I had developed a certain kind of addiction towards them. Not that I tried to recreate them or anything, I just felt good eating them and I was so to say utterly satisfied.
Jerry on the other hand is a big time churro fan. So much so that for his birthday, he demands churros rather than a chocolate cake! Who does that?!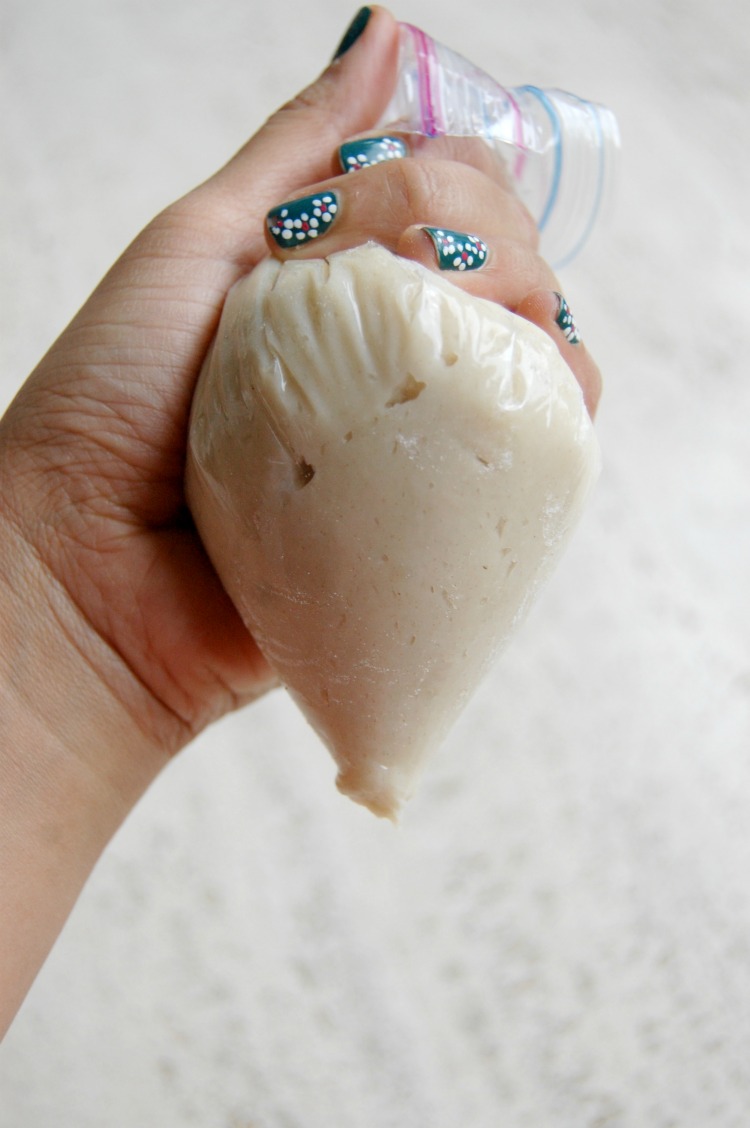 His birthday was the first time I tried my hands at making churros. Now the only problem being that I was seriously unable to find a piping bag with a star nozzle to get that store bought effect. I rolled them into balls and they came out kind of soggy and uncooked from inside. I took it as a challenge and decided to perfect one of his favorite dessert. I started cooking them slowly for good 5-6 mins and I found the solution to my problem. But it was hard to roll that sticky dough into ball shapes.
Finally, at last, I found the solution. Zip lock bags! Who would have thought?!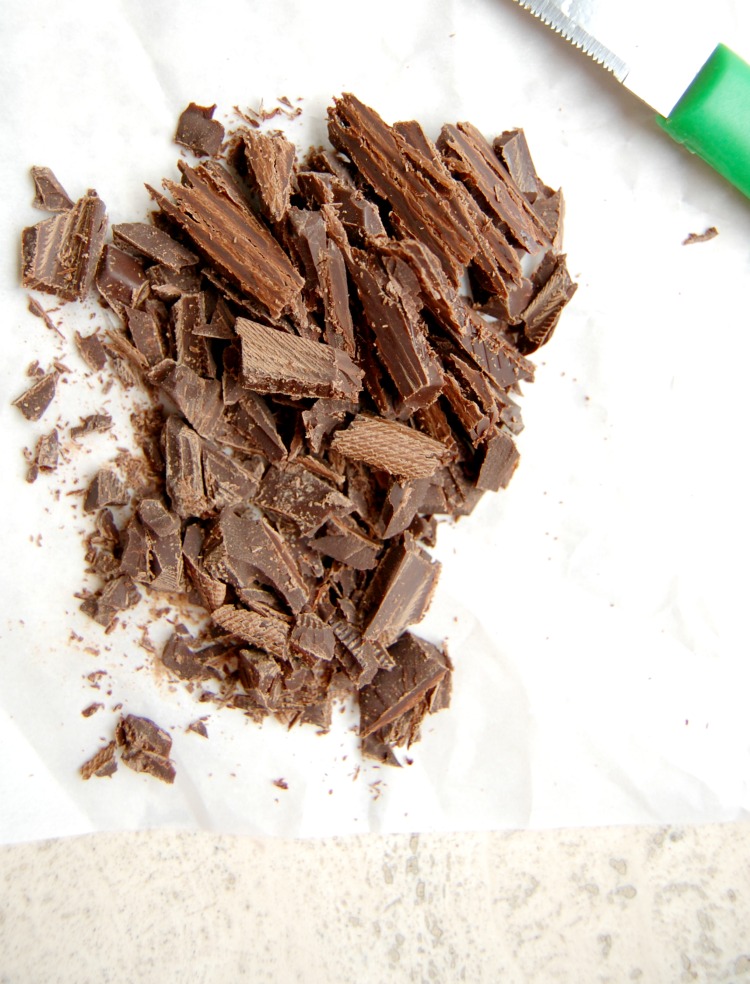 Well, just fill up the dough inside and make a cut in the front. Start squeezing the bag and at about every half an inch or so, cut the dough using scissors and let it fall into piping hot oil. Homemade churros, super easy and really simple. YOU NEED TO BE CAREFUL WHILE USING HOT OIL THOUGH.
I decided to serve them along a grapefruit-chocolate dipping sauce and don't worry, it's not bitter at all.
Best thing: You don't need to make them fresh. I found that they can be made ahead, say few hours before your guests or family arrives. They stay crunchy and taste good without warming.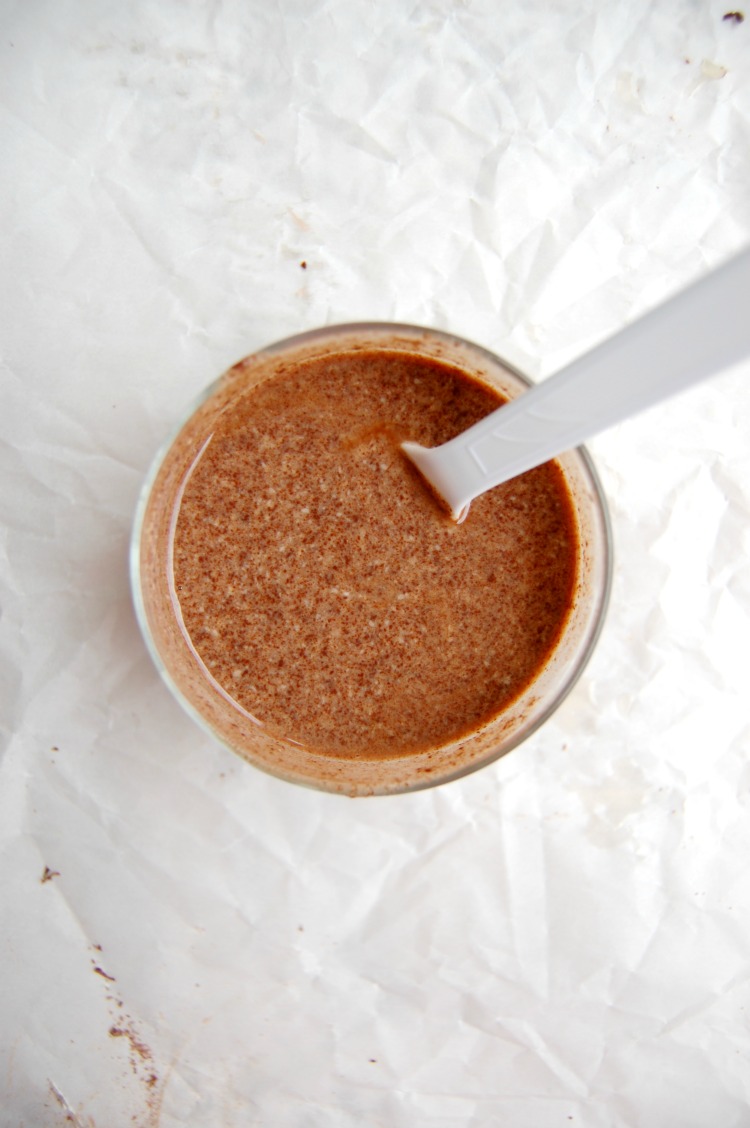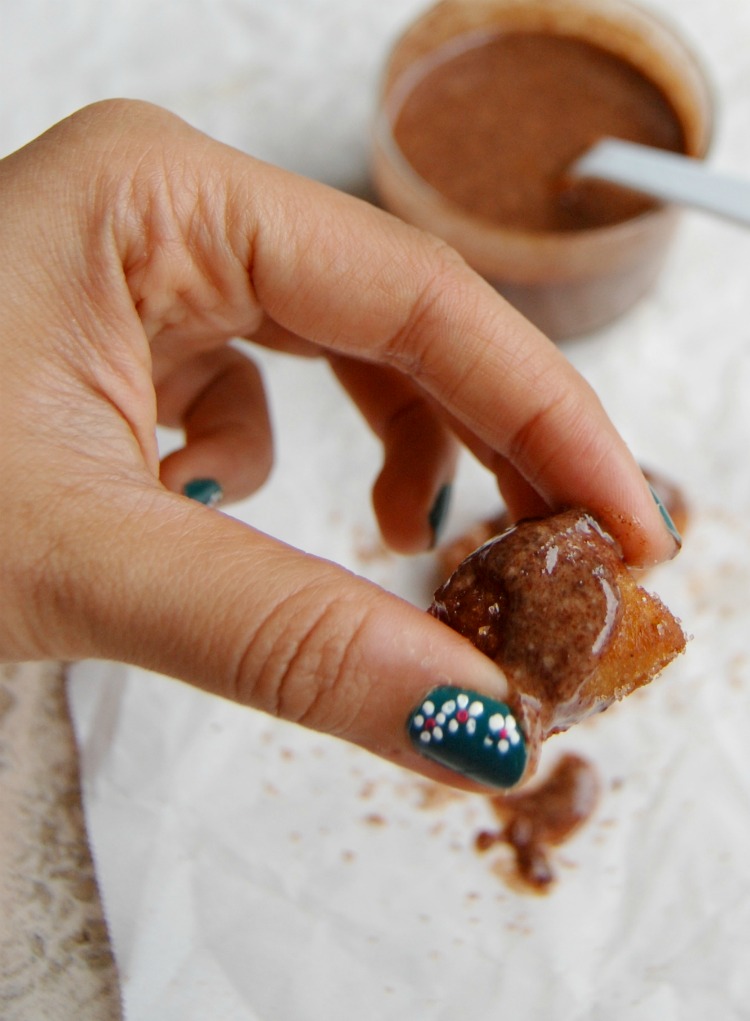 P.S This amazing manicure is done by my lovely sister! I had to show it off! I am in love with everything about this manicure!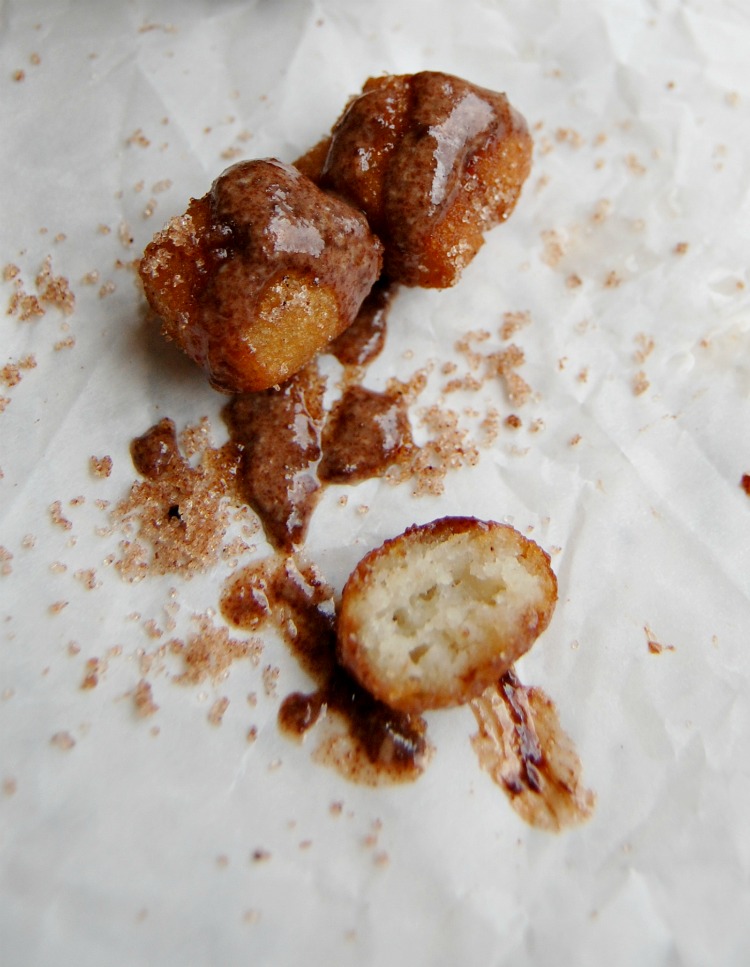 Churro Bites
Ingredients
1 cup water
2.5 Tbsp white granulated sugar
½ tsp salt
2 Tbsp olive oil
1 cup unbleached all purpose flour
Oil for frying
½ cup sugar
1 Tbsp cinnamon powder
Instructions
In a pot, add water, sugar, salt and olive oil. Bring it to a boil by stirring until all sugar dissolves. Take it off heat and add flour. Using a spoon mix until it forms a dough ball.
Fill a zip lock bag halfway with this dough. Squeeze so it all comes towards one side. Make a small cut on one of the corners using scissors.
In a deep pot, heat oil. You know oil is hot enough, when you add a tinsy bit of dough and it sizzles. Lower the gas and drop in pieces of dough, squeezing the bag and cutting at every half an inch or so using scissor. Let it fall into hot oil. You can add 7-8 at a time. Stir it using a stainless steel spatula. Let them fry on low-medium heat for good 6-7 minutes or until golden. Keep moving them time to time to prevent over browning or getting burnt.
In a plate, mix sugar and cinnamon to make cinnamon sugar. Take out the churros directly onto the plate with cinnamon sugar and move them around so they get evenly coated.
Notes
Basic churro recipe adapted from
allrecipes.com
. Serve churros with this
Grapefruit-Chocolate Dipping Sauce!
Grapefruit Chocolate Dipping Sauce
Ingredients
⅓ cup heavy cream
1.5 Tbsp grapefruit juice
1 Tbsp brown sugar
⅓ cup dark or semi sweet chocolate
Instructions
In a pot, warm heavy cream. To it add grapefruit juice and brown sugar and stir until sugar dissolves. Take it off heat and add it to chopped chocolate in a bowl. Mix until all the chocolate melts and you have a smooth dipping sauce.
More Dessert Recipes: