Love a good banana bread? Then you will love this chocolate chip studded Chocolate Chip Banana Bread – Vegan made with normal ingredients!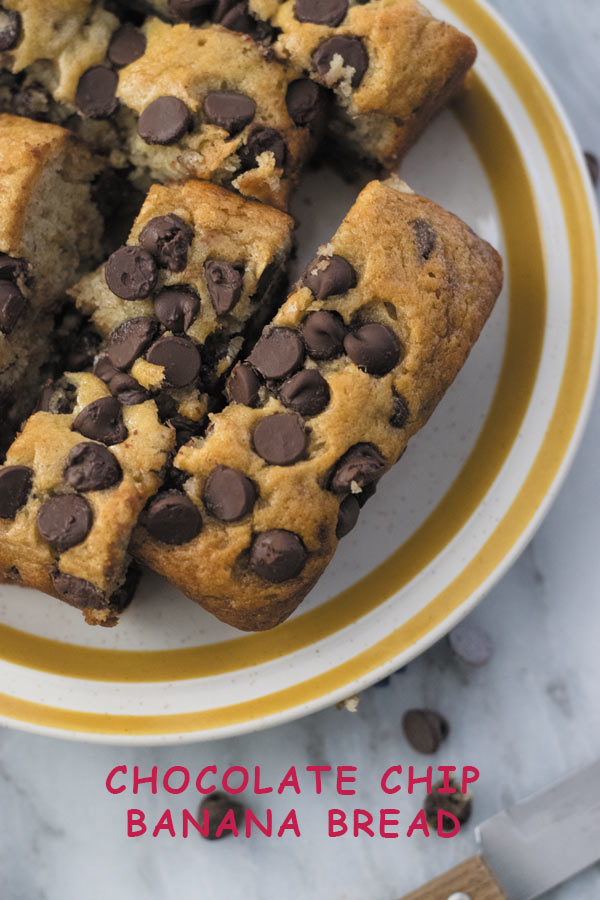 You will know how much I love banana bread from the fact that I have been making this amazing COCONUT BANANA BREAD for almost 2 years now and I still never seem to get tired of eating it! But then a while back I made these amazingly soft Vegan Chocolate Banana Muffins and I was like – " these are so good. But won't they be better if made into a banana bread with lots & lots of chocolate chips"? And so I did! The loaf barely lasted two days at our place with only 2 persons eating it! It was that good.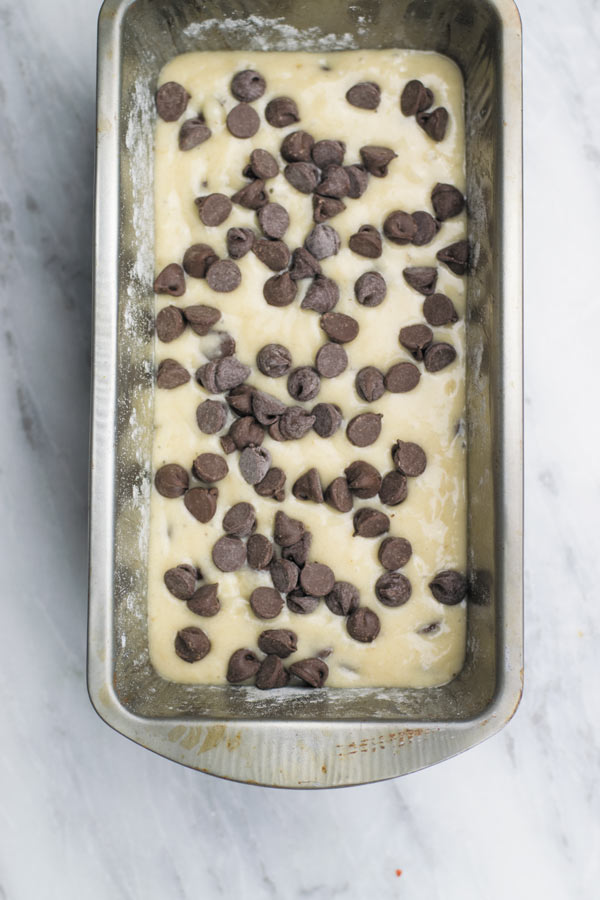 Perfectly soft, it literally breaks into pieces in your mouth. It was great eaten just as is plain or even awesome even if you have a cup of hot coffee along with it! The chocolate chips add the perfect softness without making it overly sweet which I hate in store bought sweet breads!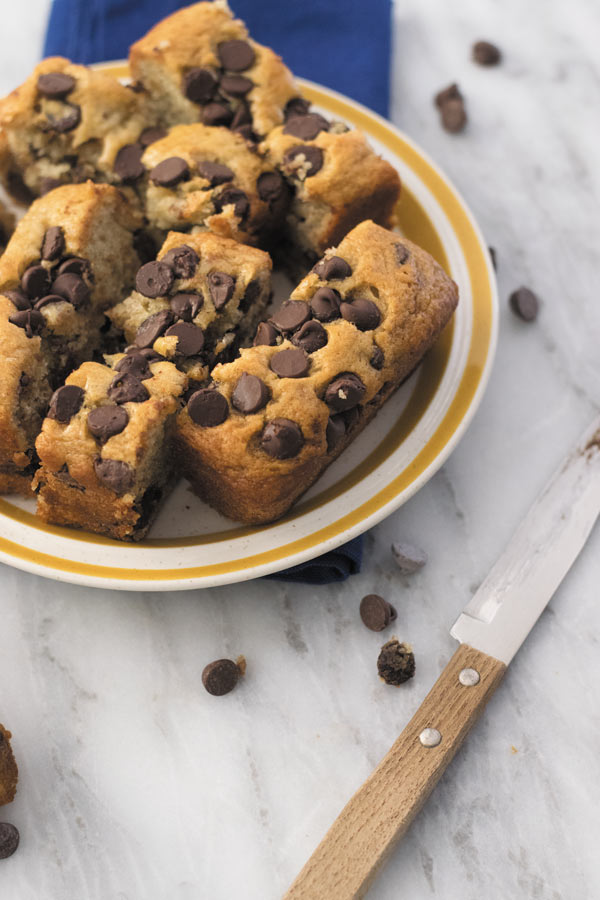 So go ahead & give this a try! If you make these or any other recipe from our blog, do tag us by using#naivecookcooks on social media channels.
If  you enjoyed this recipe, don't forget to FOLLOW me on  INSTAGRAM ||FACEBOOK||PINTEREST ||TWITTER ||GOOGLE+ || BLOGLOVIN || YouTube

Chocolate Chip Banana Bread
Ingredients
Dry Ingredients:
¾ cup all purpose flour
⅛ tsp salt
½ cup white granulated sugar
½ tsp baking powder
¼ tsp baking soda
½ cup semi sweet chocolate chips
Wet Ingredients:
2 tbsp milk (use dairy free milk for vegans and normal milk if you don't have vegan restrictions)
2 tbsp yogurt ( use dairy free yogurt for vegans and normal yogurt if you don't have vegan restrictions)
½ cup + 2 tbsp banana puree (from a large super ripe banana)
¼ cup olive oil or canola oil
1 tsp vanilla extract
Extra dark or semi sweet chocolate chips, for adding on top of muffins once baked
Instructions
Pre heat oven to 350F and make sure oven rack is in the middle of oven.
Mix all dry ingredients in one bowl while mix all wet ingredients in another bowl.
Make sure your bananas are super ripe and sweet before making your banana puree.
In another bowl, mix all wet ingredients.
Add wet ingredient mix to dry ingredient mix and gently mix, mixing just enough so the batter is just mixed through.
Grease your bread pan with some oil. I found greasing bread pan with oil and then dusting with flour or cocoa powder makes it super easy to take the bread out..
Once you have your bread pan greased with oil, dust it lightly with flour.
Fill the batter into bread pan.
Bake at 350F for 30-35 minutes. One time it took my bread 30 minutes to bake. So set the timer for 30 minutes and check, insert a toothpick in the center and if it comes out wet, continue baking for another 5-10 mins minutes. Test again after 5 minutes and bake until the toothpick inserted in the center of bread comes out dry.
Let the bread cool for few minutes. Take a knife and very carefully slide the knife around the bread so it comes out easily!
Once cooled completely, you can store it in an airtight container in fridge or outside if it's not too hot where you live.
Some more delicious recipes for your sweet tooth ->>