Super simple rich & creamy Indian curry made with just few basic ingredients. This cashew curry based Airfried ( Airfryer) White Mali Kofta is so easy to make and leftovers reheat great!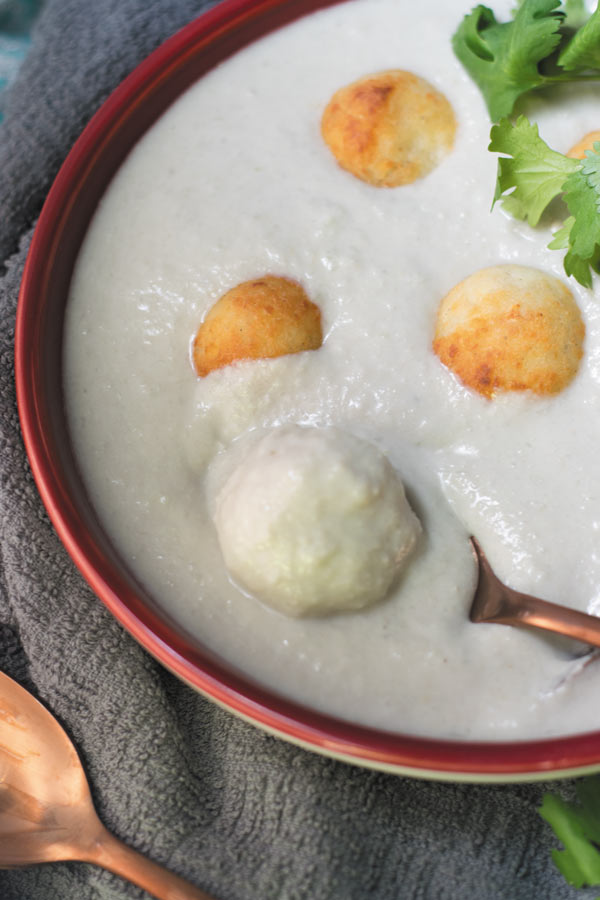 Happy Monday friends! As I promised on instagram stories a few days ago, I am sharing these Baked White Malai Kofta with you all. I used my old recipe from here but instead of  frying the paneer balls this time I decided to try baking them in airfryer and we were so pleasently surprised!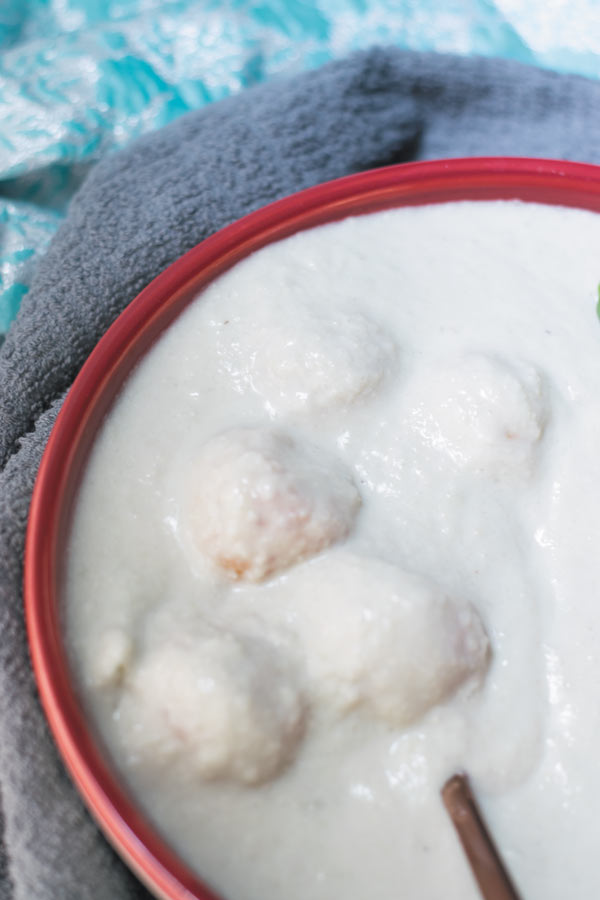 They turned out really good, if not better than fried version and we didn't mind eating them at all. So much more healthier and in all seriousness, I hate frying lot of times. I own this cuisinart Airfryer which I absolutely Love!! I got mine from Kohls last year and at that time it was on sale!If you are on the fence about whether or not to invest in an airfryer, I must take the leap and get it! It's so worth it. I probably use it almost everyday since the one I have has a toaster, oven and airfryer all in one.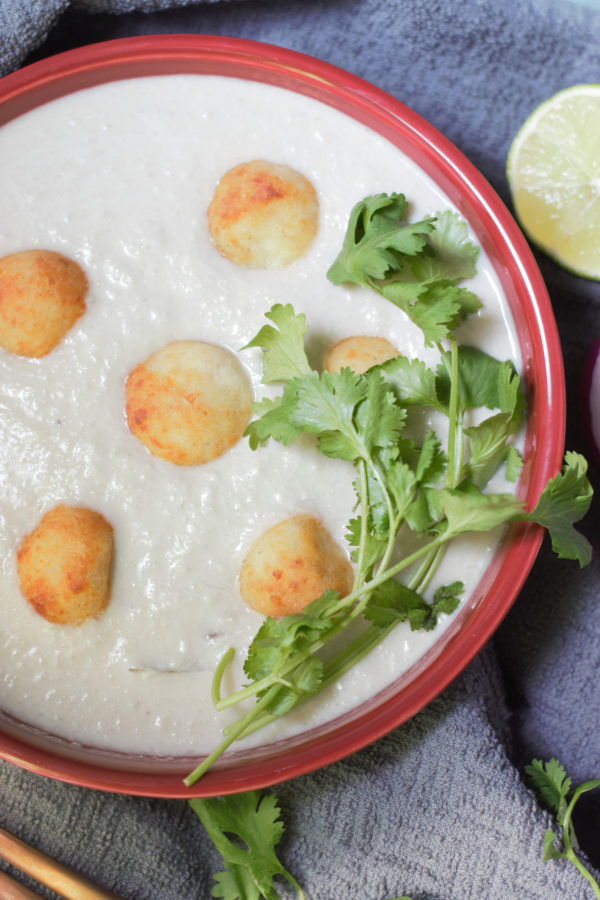 If you are daunted by Indian food and feel that they always need tons of ingredients and are way too time consuming, let me assure you that this recipe is not!! This recipe needs 14 ingredients and none of them is any fancy Indian spice which you might not have in your pantry or for which you will have to take a special trip to Indian store.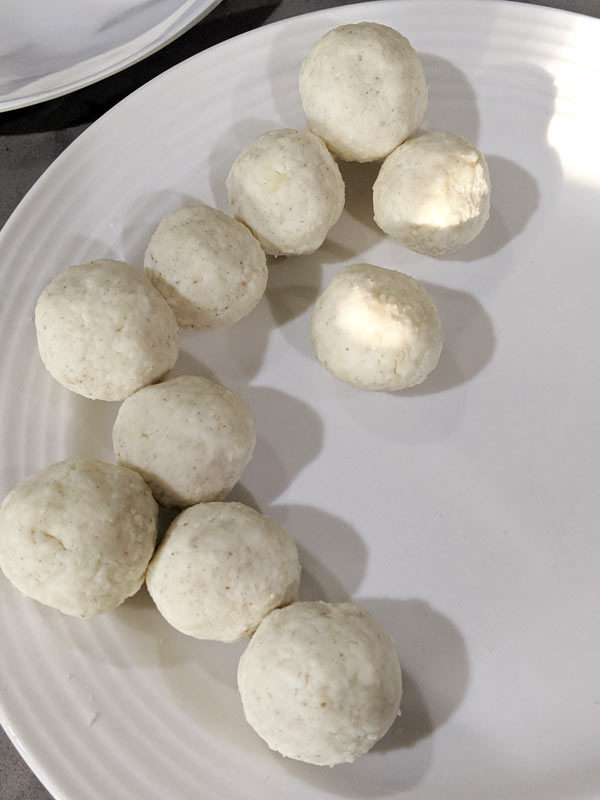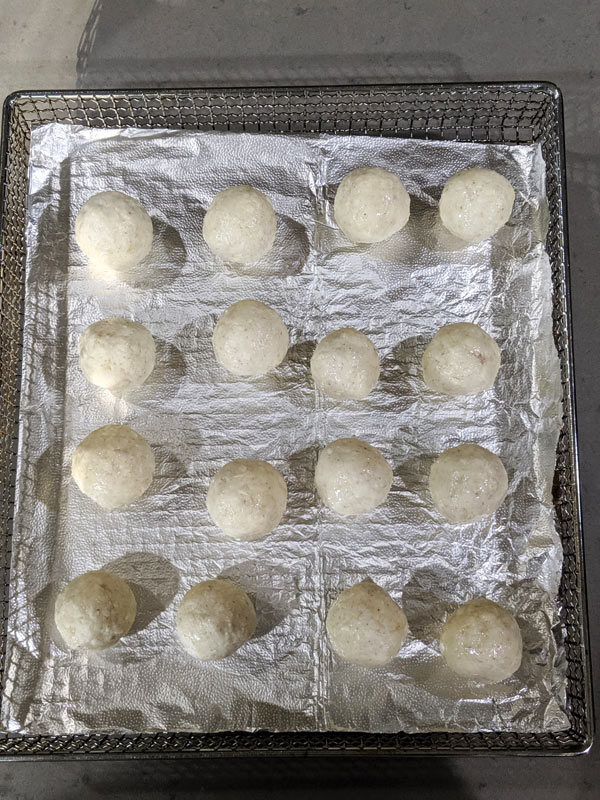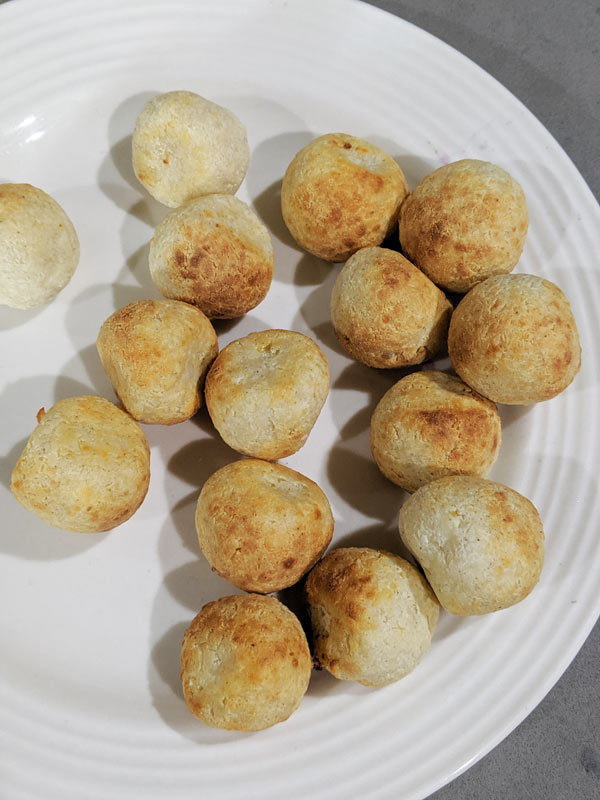 As you can see above, I like to line my airfryer baking tray with aluminium foil or parchment paper before making so it's easy clean up. I coated these malai kofta balls lightly with oil before placing them on aluminium foil and then airfried them at around 300-350 F for 5 minutes and then flipped and airfried for another 3-5 minutes. Just make your own judgement call and see in how much time they turn golden to your liking and then go from there.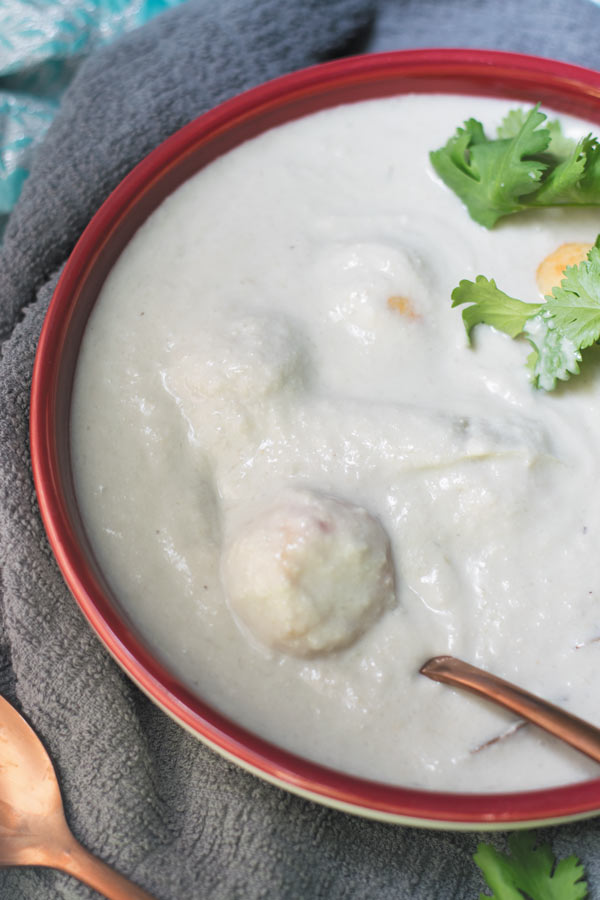 Baked (Airfryer) White Malai Kofta
Ingredients
Around 1 lb paneer ( If making at home then from ½ gallon of whole milk)
Salt to taste
2 tbsp corn starch
2 tsp Cardamom powder (optional)
Oil for air frying the balls
¾ cup cashews, boiled in water and then turned into a paste form in food processor
1+1/4 large yellow onion, cut in pieces, boiled in water till soft and turned into paste in food processor
3-4 whole green chillies, slit in half
3-4 bay leaves
3-4 cardamom pods (optional)
1 tbsp garlic paste
½ tbsp ginger paste
1 tsp sugar
Salt to taste
1 tbsp oil for cooking
Instructions
Grate the paneer and then mash it up with hands. Add salt, corn starch and cardamom powder. Mix it up nicely and roll it into small balls. Coat each bowl with little oil and place them on a alumium foil or parchment paper lined airfryer tray.. Airfry the balls for 5-6 minutes each side at around 300-350F making sure they get done on the outside and they turn slightly golden but not brown.
Keep them aside.
Now boil the cashews in 3-4 cups of water. They will start floating on top once they are done. Instead you can always soak cashews in hot water for 1-2 hours prior to starting making the gravy.
Rinse them with cold water and make paste.
Chop the onion in big pieces and boil in water for 10-15 mins. Make a fine paste and keep aside.
Take a heavy bottom pot. Add oil. Once hot, add bay leaves and cardamom pods. Add onion paste and let it cook for 6-7 mins. Add ginger and garlic paste and cook for 3-4 mins more. Add cashew paste and green chillies and cook for another 7-8 mins while continuously stirring. Make sure you keep it stirring till it starts losing oil or it will stick to the pot. Once done, add around 2 cups water to it. Mix it and let it cook on low flame for 10-15 mins. Add sugar and salt and taste.
Add balls in the gravy and serve hot with naan.
How about these adorable creamy TRES LECHES RICE PUDDING to go with your meal?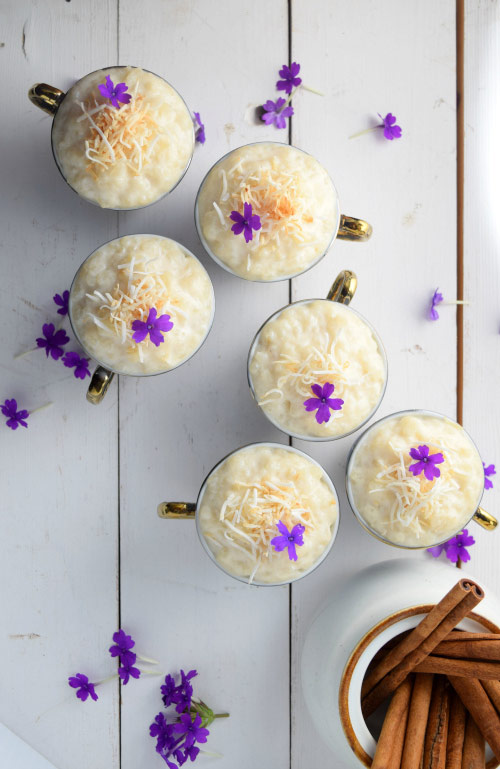 Some HOMEMADE PANEER GARLIC NAAN ??!