A very simple yet effective way for Storing Fresh Garlic for months without going bad!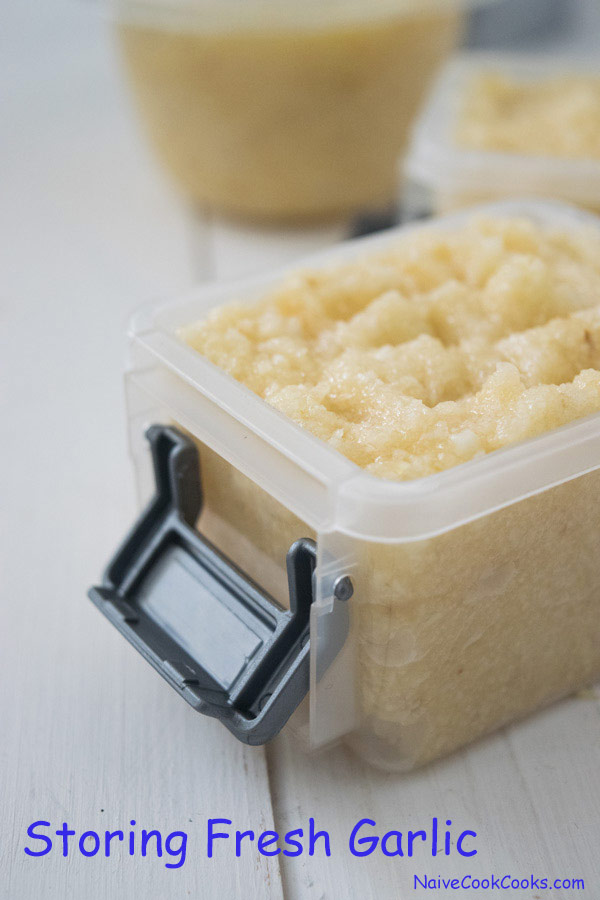 Yes today we are learning how to store fresh garlic for months on end without going bad! I wasn't sure if I should share this post with you guys because I thought why well everyone must know about this, right? But the fact is when I started cooking and mostly cooking for work, I realised that I had no idea how I could store garlic for long and save myself from the trouble of every single time rushing to the store! Sounds familiar->> You are almost done cooking something delicious for you/your family/ or for work and then you realise that you need some more garlic but oops you don't have any left->> rushing to grab your purse & keys ->> jumping in the car ->> a simple trip to walmart to grab garlic turns into a shopping spree ->> time & money wasted ->> you come back home to realise you ended up getting things you never needed!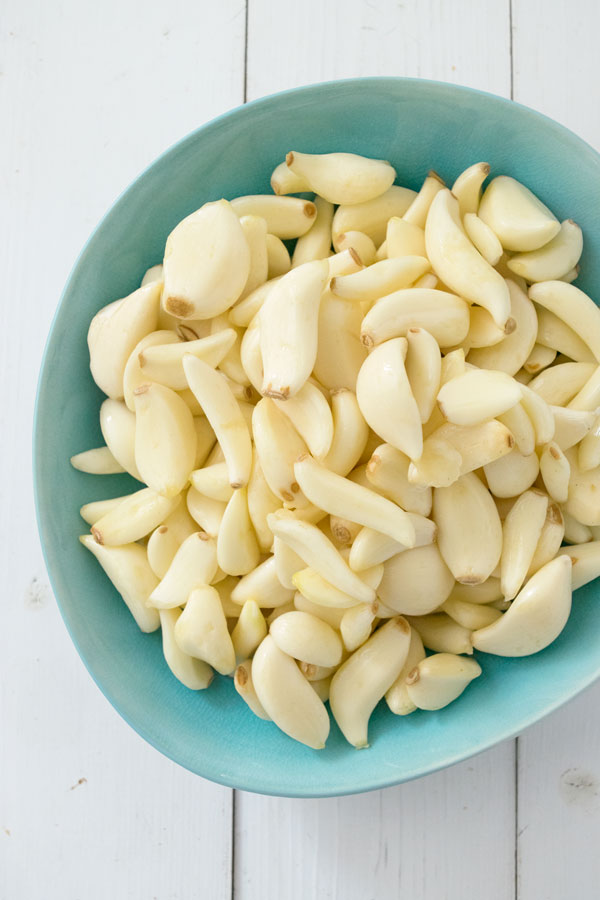 That was my story all the time last year but not anymore! This is a very simple trick I learnt from my family and it's been such a time saver. All I do is buy a huge 3 lb bag of peeled garlic cloves from Sam's club and then make a paste out of it and add tons of salt. You might think why salt? Well salt acts as a preservative, it draws water out from the food via a process called osmosis ( nerd alert -putting my chemical engineering degree to some use! 😛 ) which prevents bacteria from sustaining.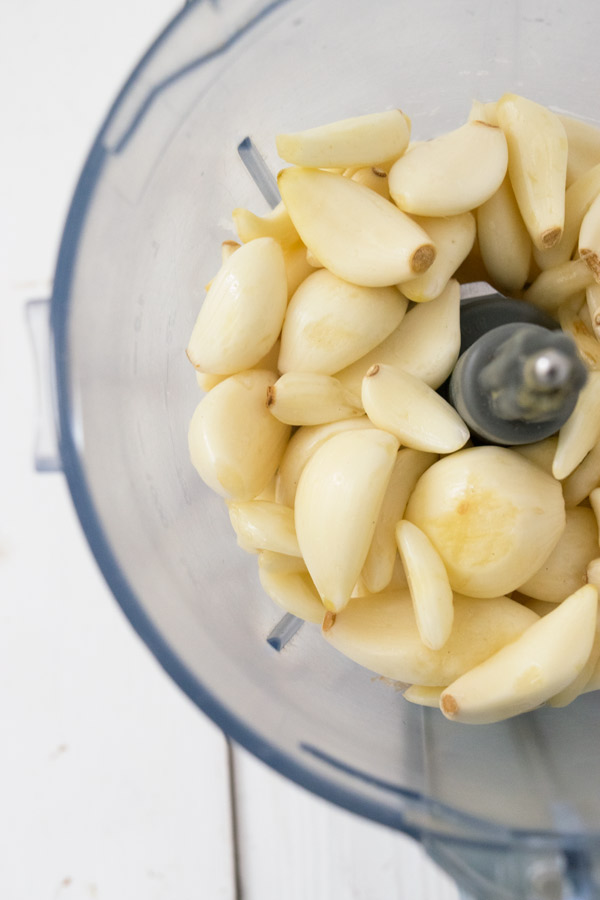 And then I freeze this paste into small containers and label them with date so I know. I have been doing the exact same thing with green chilies and ginger too and I can't stress enough how helpful this has been!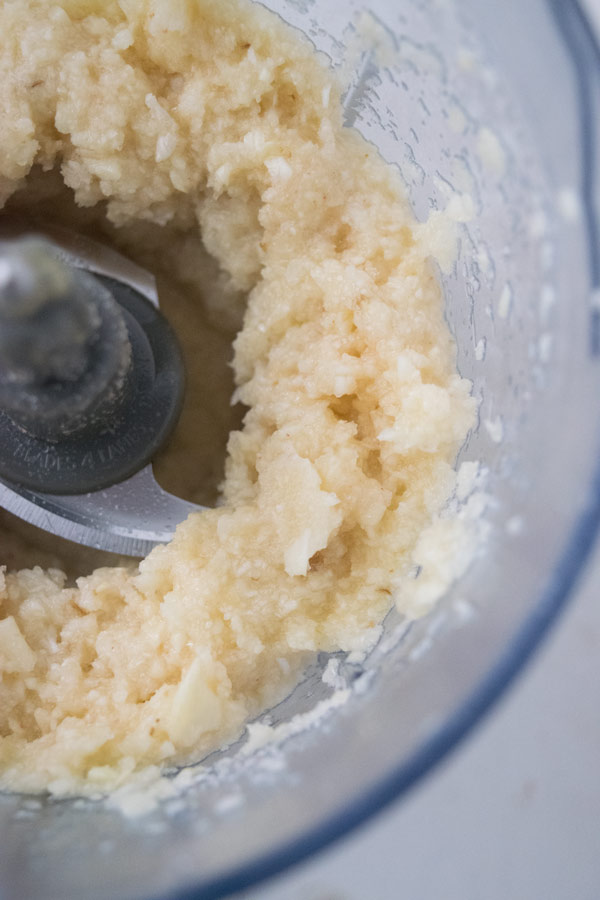 BUT I always use my old still good food processor for this job. Well to be honest I don't really like the idea of making my blendtec smell like garlic. Think of drinking garlic flavored smoothies? Gross!!
I bought this food processor almost 5 years ago and since I no longer use it for any other purpose, I still keep it for making garlic- ginger-green chili pastes and even I make all my chutney's in it! I suggest you do the same!
So a perfect weekend project that will make your life easier for months!
Follow along for a lot more delicious treats and life happenings on INSTAGRAM ||FACEBOOK||PINTEREST ||TWITTER ||GOOGLE+ || BLOGLOVIN
Storing Fresh Garlic
Ingredients
3 lbs fresh peeled garlic (I get mine from Sam's Club)
½ cup table salt (Yes! It's cup not tbsp!!)
¼ cup water
Instructions
Add garlic cloves in a high speed blender. You can do this in batches or at the same time depending on the size of your blender. Add salt and water and blend until a smooth paste forms. You will need to scrape the sides of the blender in between so all of it gets grinded evenly.
Store in airtight containers in freezer for upto 6 months.
Notes
Ami says :
When I know I will be needing more garlic, I thaw one of the containers overnight in fridge and the next day I have a fresh container ready to be used!
You can do the same thing with green chilies and ginger too.
 Some more How To's :
https://www.naivecookcooks.com/how-to-make-bread-crumbs/