Slow Cooker Chana Masala – a mildly spiced Indian curry made in slow cooker. Just 15 mins hands on work and you get home to a flavorful restaurant style curry!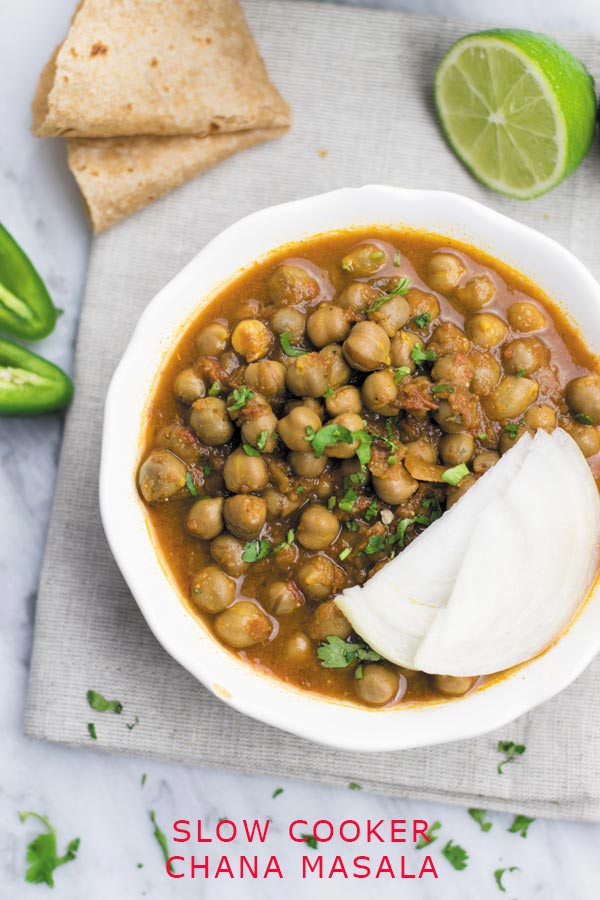 Marrying someone from a different part of your country has it's own perks. Especially if you come from a country like India where each region is known for it's food and let me tell you each region has it's own unique ways of cooking ( no kidding!). So when I married Ronak from western part of India, I knew I will get to learn and know about all sorts of different foods prepared by them. So everytime when I visit my in-laws place or they come visit us, I try to make it a point to learn few recipes from Gujarat which are both of our favorite now.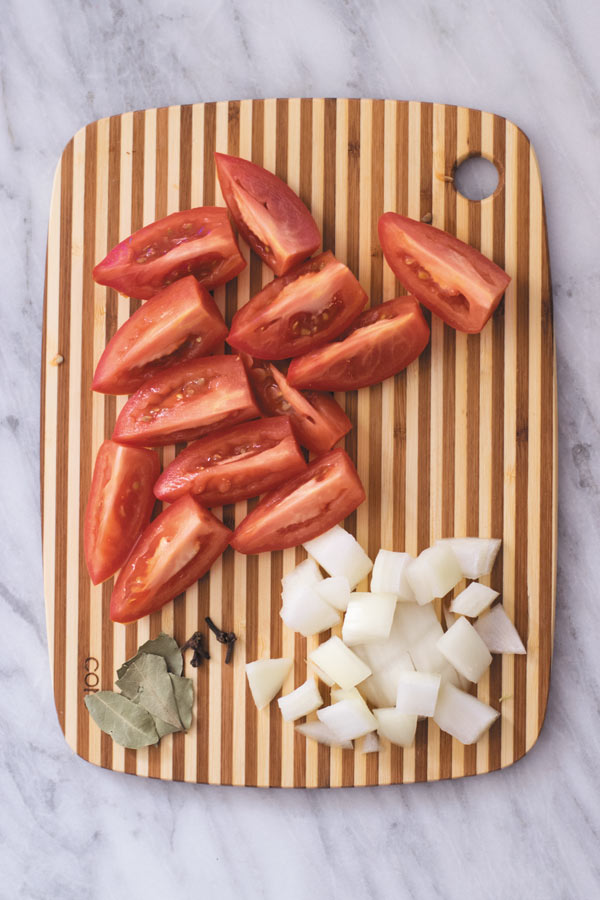 Since last few days Ronak's mom has been visiting , I had a list of recipes I wanted to eat and learn from her and I must tell you that last few days have been amazing with so much delicious food! She made all our favorite recipes and I have been eating non stop! So after eating all that food last few days, I wanted something simple and something that wouldn't require staying in kitchen for long. So I decided to make our favorite Chana Masala in slow cooker. Chana Masala is a famous Indian curry loved by all and now with slow cooker you can make this restaurant style curry with just 15 mins hands on work.
For making this curry, you need very few simple ingredients. It starts off by sauteing spices in oil along with onion puree. Then this sauteed spice mixture, tomato puree, boiled chickpeas and few remaining spices along with water are all added into the slow cooker and then go ahead with your usual work. Leave it in slow cooker for about 5-6 hours at high and you come home to a super flavorful curry.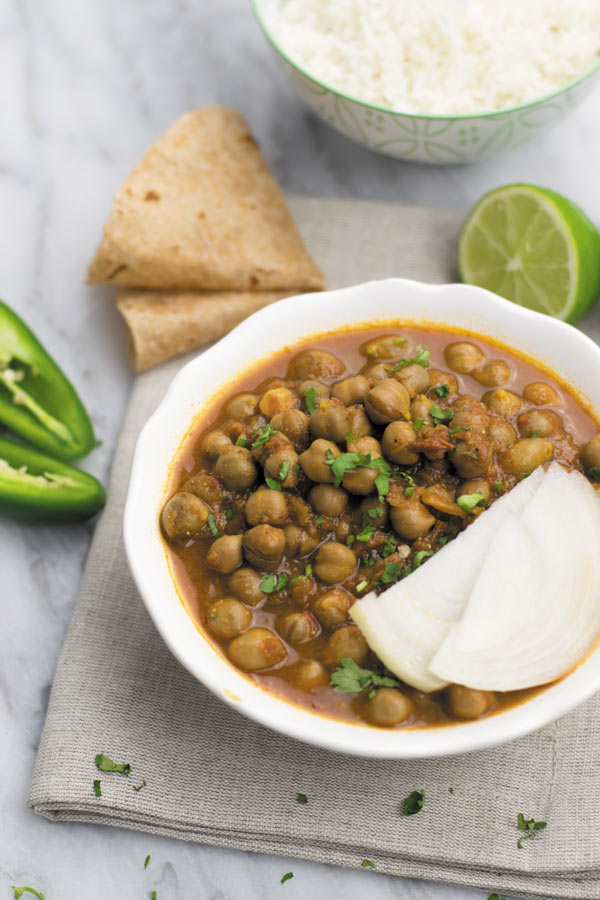 I especially like it for the reasons that when I crave traditional flavorful Indian food, I can still make it with very few basic spices and in slow cooker which needs me to be in the kitchen for just 15-30 minutes.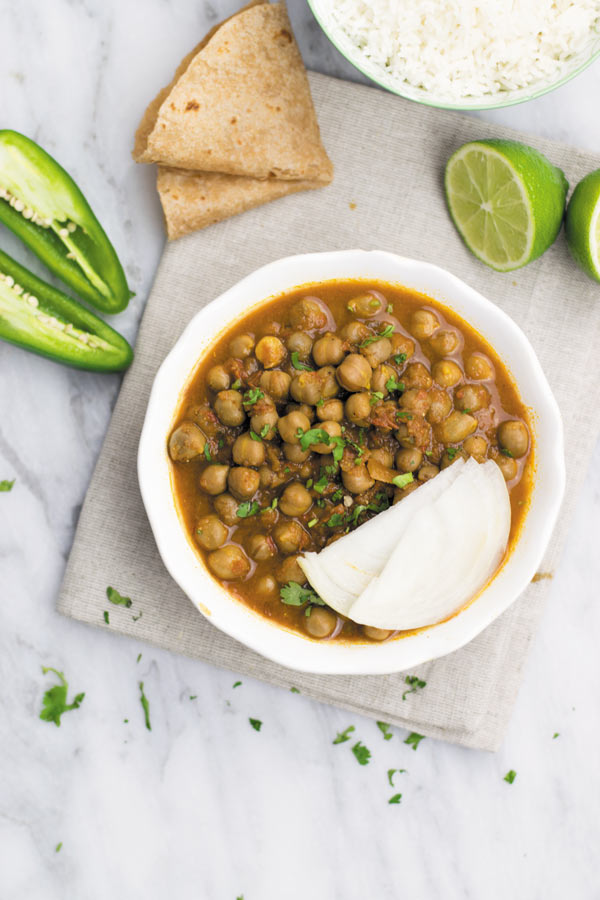 So go ahead & give this a try! If you make these or any other recipe from our blog, do tag us by using#naivecookcooks on social media channels.
If  you enjoyed this recipe, don't forget to FOLLOW me on  INSTAGRAM ||FACEBOOK||PINTEREST ||TWITTER ||GOOGLE+ || BLOGLOVIN || YouTube

Slow Cooker Chana Masala
Ingredients
Slow Cooker Chana Masala:
2 tbsp oil
½ tsp cumin seeds
2 bay leaves
4 cloves
½ cup chopped onions, made into paste
4 tomatoes, made into paste
1 15oz can chickpeas, drained and rinsed in water
Salt to taste
2 tsp ginger paste
1 tsp garlic paste
1 tbsp coriander powder
1 tsp red chili powder
2 cups water
1 tsp garam masala
Instructions
Slow Cooker Chana Masala:
In a pot, add oil. Once hot , add cumin seeds. Once they splutter, add bay leaf and cloves. Once they start to get fragrant, add onion paste and saute for few minutes. Turn off the heat.
Now add this mixture in slow cooker along with tomato puree, chickpeas, salt, ginger paste, garlic paste, coriander powder, red chili powder and water. Turn the slow cooker to high, cover and set it for 5-6 hours.
Once done and ready, add garam masala. Stir and taste and adjust seasoning as per taste.
Garnish with some finely chopped coriander and serve.
More Simple Slow Cooker Recipes: