Dye free naturally colored eggs for your Easter brunch!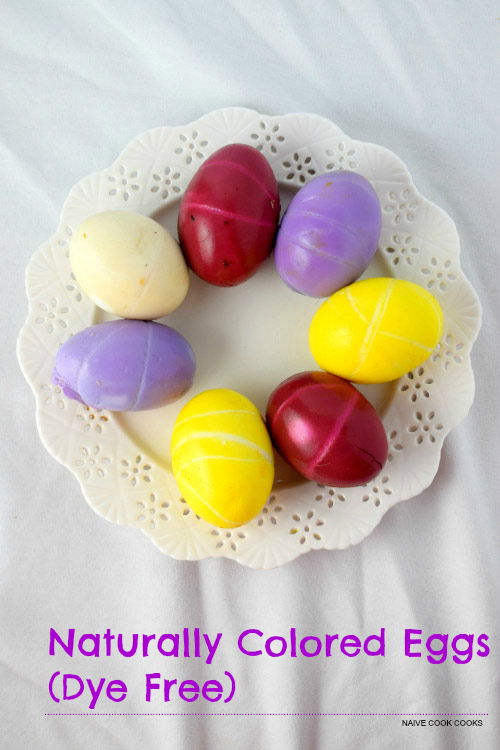 Spring is here finally!
It's still kind of cold here but ohh well it's spring and I am looking forward to longer days, iced lattes and working out in fresh air.
Easter has been a favorite of Jerry's while growing up, so this time I thought of planning for something different. I wanted to plan something special for brunch for this Easter and I think these dye free eggs fit the bill perfectly. Well I know if not adults then kids will go crazy for these. And they are TOTALLY HEALTHY, NO ARTIFICIAL COLORS.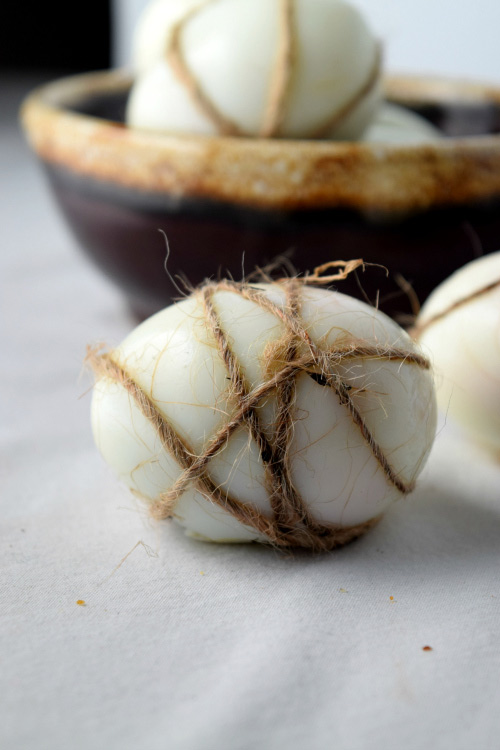 These peeled hard boiled eggs soaked in natural vegetable dyed colors turned out super bright and look so gorgeous. Overnight soaking gave these eggs surprisingly bright colors. Can you believe beets, cabbage and turmeric can lend these bright colors to eggs?!! Amazing right!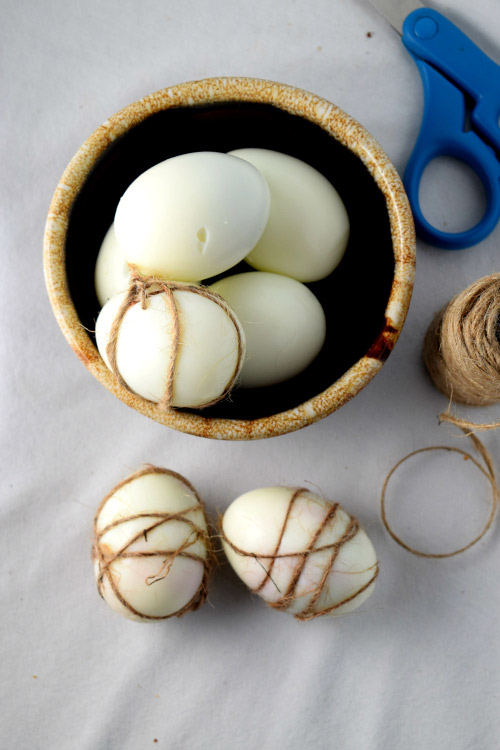 I wanted to wrap them with a string so once after they are dyed and dried and string removed, these eggs show off few white lines around them. But well that didn't really turn out too well but I suppose instead of peeled boiled eggs, if you wrap these around plain eggs with shell, you will get clearer lines. If you don't want, you can totally leave this wrapping around and just soak them in colored water.
I found lot of inspiration on how to do these naturally colored easter eggs online and here I am listing few of the ones I liked. You can literally go crazy and use all sorts of different veggies and spices to get your desired colors.
1. Easter Dyed eggs by Better Homes & Gardens
2. Easter Dyed Eggs by about.com
3. Easter Dyed Eggs by thekitchn.com
4. Easter Dyed Eggs by MotherEarthNews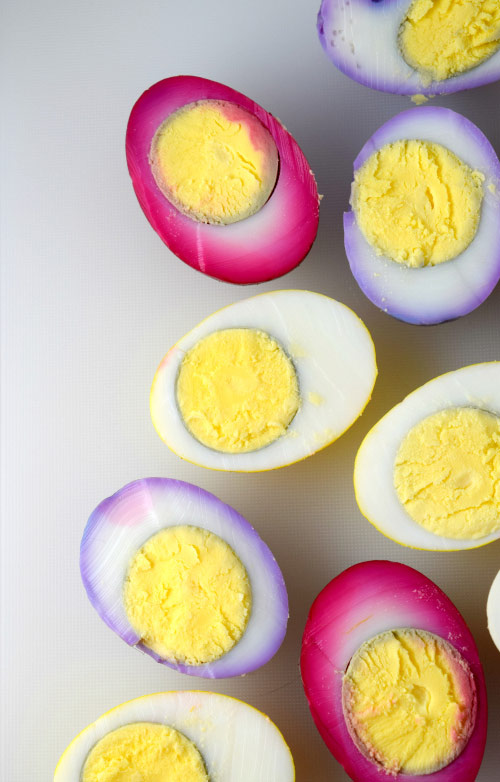 Get your Easter game on!
Sharing is Caring, remember those wise words?!! 
Follow along for lot more delicious treats and life happenings on INSTAGRAM || FACEBOOK || PINTEREST 

How to Naturally Color Eggs
Ingredients
6 hard boiled eggs, skin peeled
Water
1 Beetroot, chopped
⅓ purple cabbage, chopped
1 tbsp turmeric powder
3 tsp salt, divided
3 tbsp white vinegar, divided
Bottles for soaking the eggs in colored water
Instructions
In 3 separate pots, bring 2 cups each water to a boil. To one add beet chopped, to other cabbage and to third pot turmeric. Let them simmer for good 15-20 minutes until you get a desired dark color.
Take them off heat and strain each one in individual bowls.
To each one, add 1 tbsp vinegar and 1 tsp salt each. Let them come to room temperature.
To them add 2 hard boiled and peeled eggs each. At this point, I like adding eggs in separate bottles say 2 eggs in 3 separate bottles each and filling them up with the three colored waters.
Close the lid and let them sit in refrigerator overnight.
Once you achieve the desired color, gently pull out the eggs and let them dry. Once dry, wipe them clean with a paper towel and enjoy.
We enjoyed them with a spicy tex-mex style deviled egg filling. Recipe coming soon.
Notes
As you can see in pictures, I initially wrapped them with a twine to give a tie and die sort of look. But I found that color did seep in the places where I had wrapped the egg with a twine. So you can still see little blurry lines running all around the egg but not that clear.
But if you are interested in creating this look, simple tie twine around the peeled eggs and follow the procedure as written above.
As you can see, these eggs are dyed using all natural vegetable and spice colors. So you can easily enjoy them in any form. For Easter brunch they will be a hit!
More How to Recipes: