Easiest CHOCOLATE PUDDING in 15 Mins ( Without Eggs & With Eggs – Both options) is probably the easiest & the best chocolate pudding you can make in flat 15 mins! No more store bought chocolate puddings!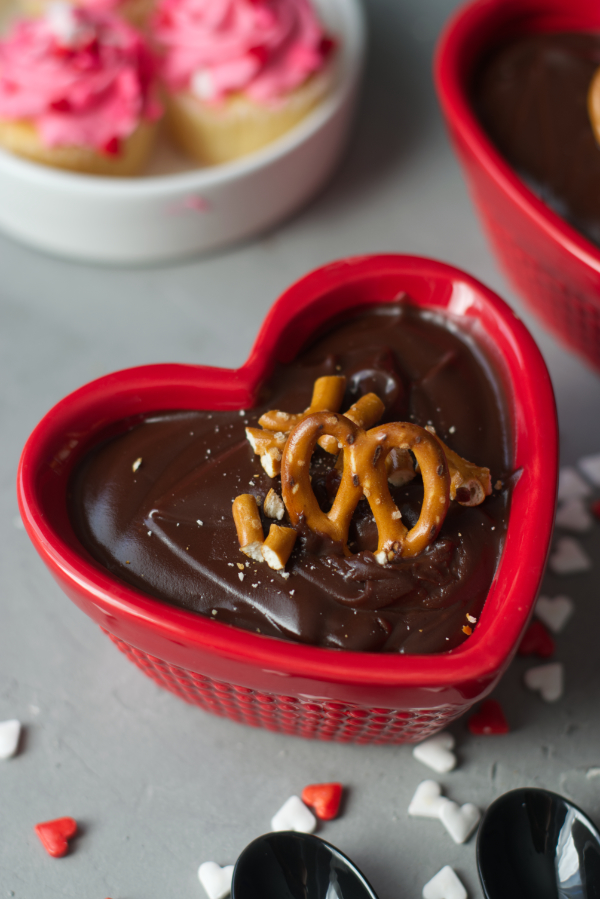 Love chocolate pudding but always buy those packages ones from store?! No more!! My easy recipe for both EGGLESS & WITH EGG versions is fool proof and super decadent! Silky melt-in-mouth chocolate pudding that takes just 15 mins to cook from scratch at home!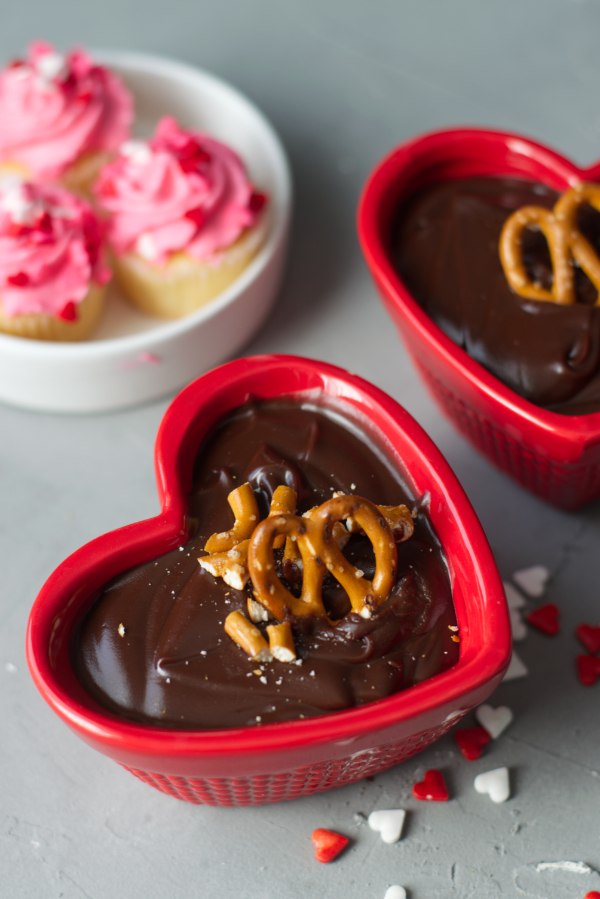 I hope you make it and share it with your loved ones!
So go ahead and make this 15 mins chocolate pudding! If you make this, remember to tag us on social media by using #naivecookcooks . We will feature your pics on our SOCIAL MEDIA CHANNELS!
If  you enjoyed this recipe, don't forget to FOLLOW me on  INSTAGRAM ||FACEBOOK||PINTEREST ||TWITTER ||GOOGLE+ || BLOGLOVIN || YouTube 
I have a SHOP PAGE on AMAZON STOREFRONT where you can find tons of items from KITCHEN, FOOD ITEMS, KIDS/BABY TO HOME STUFF I absolutely love and use on regular basis! Hope you check it out and find it useful 🙂
EGGLESS CHOCOLATE PUDDING ->> 

Easiest Chocolate Pudding in 15 Mins ( Without Eggs & With Eggs - Both options)
Ingredients
EGGLESS CHOCOLATE PUDDING :
¾ cup white granulated sugar
3 Tbsp cornstarch
1 Tbsp cocoa powder
Pinch salt
1.5 cups whole milk
2 tsp vanilla extract
¼ cup semi sweet chocolate chips
¼ cup bittersweet chocolate chips
1 tbsp butter
few crushed pretzels for serving
Instructions
In a pot, add sugar, cornstarch,cocoa powder and salt and stir. To this add milk and vanilla extract. Put it on a low-medium heat gas and keep stirring it continuously for good 8-10 minutes until thick or consistency of a pudding.
Turn the gas off and add both the chocolate chips and butter and stir until evenly mixed. Transfer to desired bowls. Cover and chill in refrigerator for good 3-5 hours or overnight.
Just before serving top with crushed pretzels (optional)
WITH EGGS CHOCOLATE PUDDING ->>

Easiest Chocolate Pudding in 15 Mins ( Without Eggs & With Eggs - Both options)
Ingredients
EGGLESS CHOCOLATE PUDDING :
¾ cup white granulated sugar
2 Tbsp cornstarch
1 Tbsp cocoa powder
Pinch salt
1.5 cups whole milk
2 egg yolks
2 tsp vanilla extract
¼ cup semi sweet chocolate chips
¼ cup bittersweet chocolate chips
1 tbsp butter
few crushed pretzels for serving
Instructions
In a pot, add sugar, cornstarch,cocoa powder and salt and stir. To this add milk, egg yolks and vanilla extract. Put it on a low-medium heat gas and keep stirring it continuously for good 8-10 minutes until thick or consistency of a pudding.
Turn the gas off and add both the chocolate chips and butter and stir until evenly mixed. Transfer to desired bowls. Cover and chill in refrigerator for good 3-5 hours or overnight.
Just before serving top with crushed pretzels (optional)