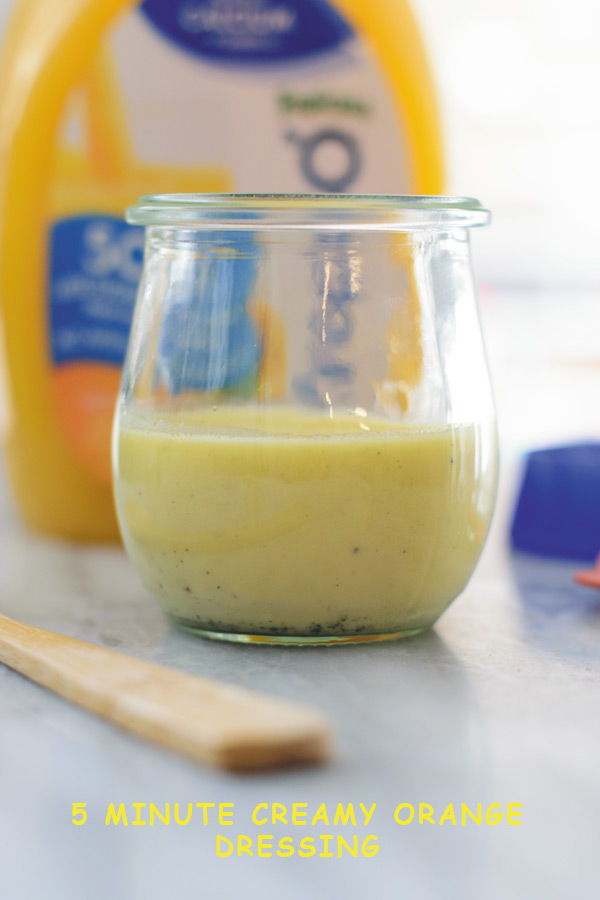 Are you into homemade dressings or you love the convenience of store bought dressings? I will admit, that more than often I end up buying store bought dressings because I am huge procrastinator and days goes by without us sometimes eating any salads as I am way too lazy to make my own dressings! So we started buying dressings from store BUT they are stuffed with so much sodium! The day I realised that I knew I have to find easy make ahead dressings which can be made with just few ingredients and which can sit in fridge without going bad.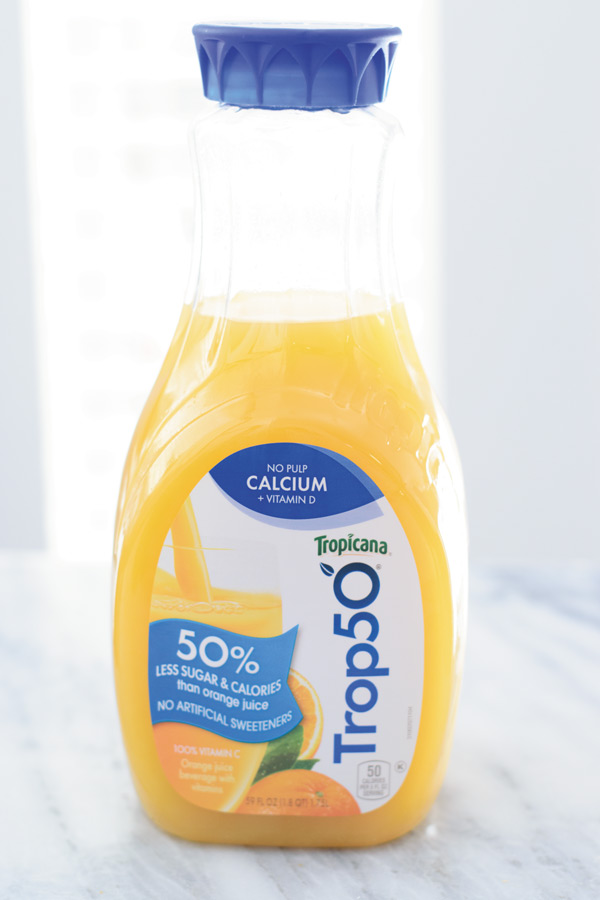 So BOOM, this amazing creamy 5 MINUTE 5 INGREDIENT dressing was born and should I tell you how good it tastes?! No funky ingredients. I used Trop50 and since it has 50% less sugar and calories, I feel so good making my own creamy orange dressing!Trop50 is squeezed from fresh oranges, provides 100% of your vitamin C needs and has no artificial sweetener so it's perfect!
I have been adding on finely chopped kale orange salads and eating them like a champ! I mean homemade dressing from scratch and I always keep some in fridge for days when all I crave is salads.
Friday finally, you guys got special plans? I am planning on being a couch potato and watch Netflix! I finally finished Gilmore Girls all old and new seasons and can we even talk about the ending?! I mean what was that?! I got so many questions, but the good news is that I heard they might be making another season!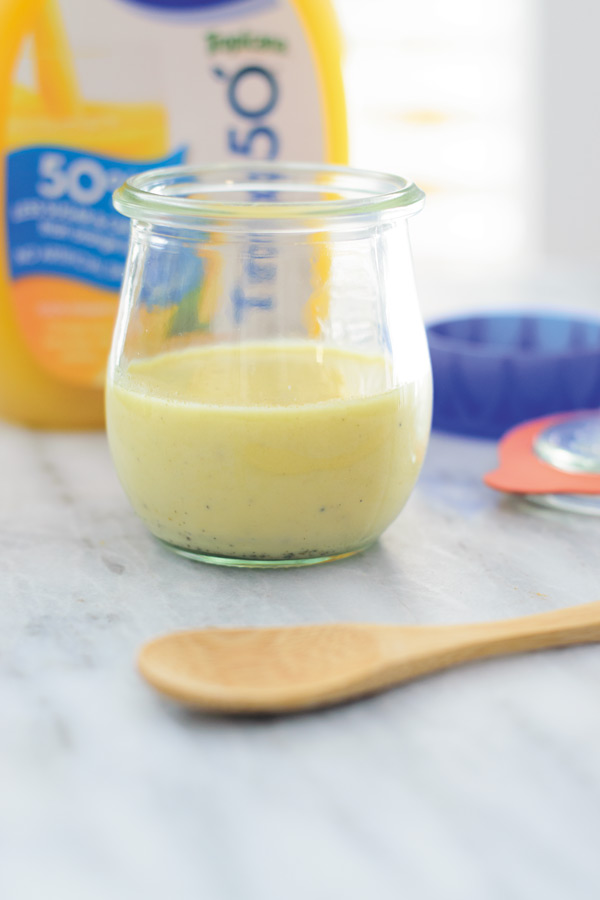 Go ahead, do yourself a favor and make this and enjoy fresh salads all week long with this amazing dressing!
So go ahead and give this a try! If you make this or any other recipes from our blog, do tag us by using #naivecookcooks on social media channels.
If you enjoyed this recipe, don't forget to FOLLOW me on INSTAGRAM||FACEBOOK||PINTEREST ||TWITTER ||GOOGLE+ || BLOGLOVIN || YouTube

5 Minute Creamy Orange Dressing
Ingredients
5 Minute Creamy Orange Dressing:
4 tbsp extra virgin olive oil
9 tbsp Trop50 Orange Juice
½ tsp dijon mustard
4 tsp creamy ranch
Salt (optional, as per taste)
Black pepper to taste
Instructions
5 Minute Creamy Orange Dressing:
Mix all ingredients in a bowl and stir until completely mixed. Use in salads or store in airtight container in fridge for later use in salads.
Stays well for upto a week.
I was selected for this opportunity as a member of CLEVER and the content and opinions expressed here are all my own.