Make holidays fun by entertaining your guests with your very own BACON BAR! 
I have partnered with Smithfield Bacon and all opinions are 100% my own. I love bacon and for me, bacon bar is the perfect way to start your holiday festivities!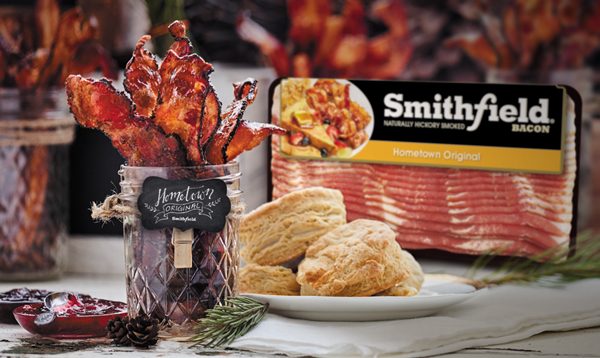 Until few days ago, I had no idea that bacon bar is a thing! But they are and you will be surprised to know that people are crazy about them! When I heard about this idea I was like – I want this for my next gathering! Bacon is a huge part of Classical American breakfast and I have seen so many faces being lit up at the idea of having a bacon bar at a gathering.
Smithfield Bacon has an amazing tutorial with tons of recipe ideas on how you can create your very own Bacon Bar at home! I feel holidays are the best time you can bring your friends and family together and have loads of fun and great food!
I have usually seen people serving bacon wrapped dates or other appetizers but never seen somebody have a bacon bar! I mean just imagine a bar with lots & lots of different varieties of bacon such as Caramelized Bourbon BACON (yum!!),sea salt caramel bacon, peppered brown sugar bacon along with fresh biscuits, jams, jellies! Oh just the thought of all this is making my mouth water! You can find all the amazing recipes on Smithfield Bacon website!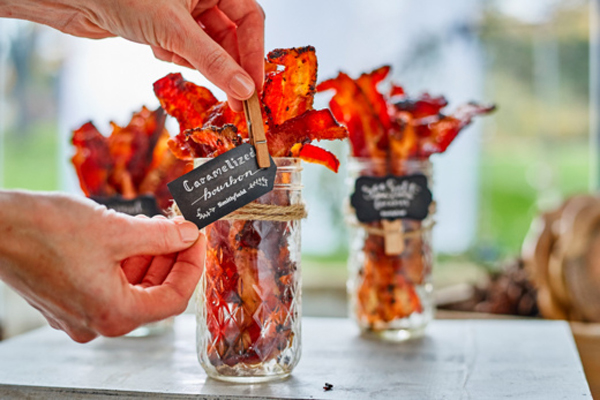 On their website, you can also find printables which I have already downloaded in case I decide to have a bacon bar this weekend! 😛 Never hurts to plan things in advance especially when it involves bacon, right?! Lately I have started buying Smithfield Bacon and with over 10 different varieties, they have something for everyone! I especially love the thick cut of this bacon over other kinds.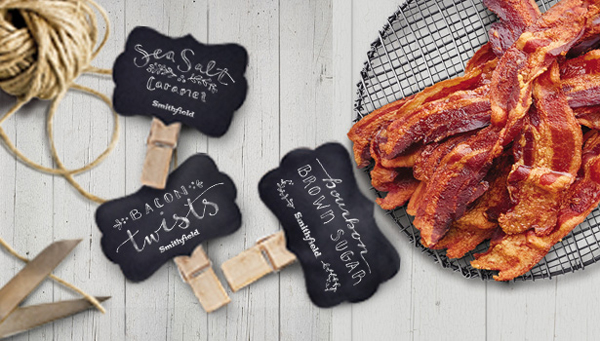 Now for the fun part you probably came here for! Just kidding 😛
GIVEAWAY – a huge giveaway to one lucky winner!! Now one lucky winner gets to win "Bacon for a Year" from Smithfield Bacon! Are you excited?! I am super excited and wishing all the very best!
GIVEAWAY HAS ENDED!! The WINNER of this giveaway is ->> Jacqueline B!! CONGRATS!!
This is a sponsored post written by me on behalf of Smithfield Bacon.