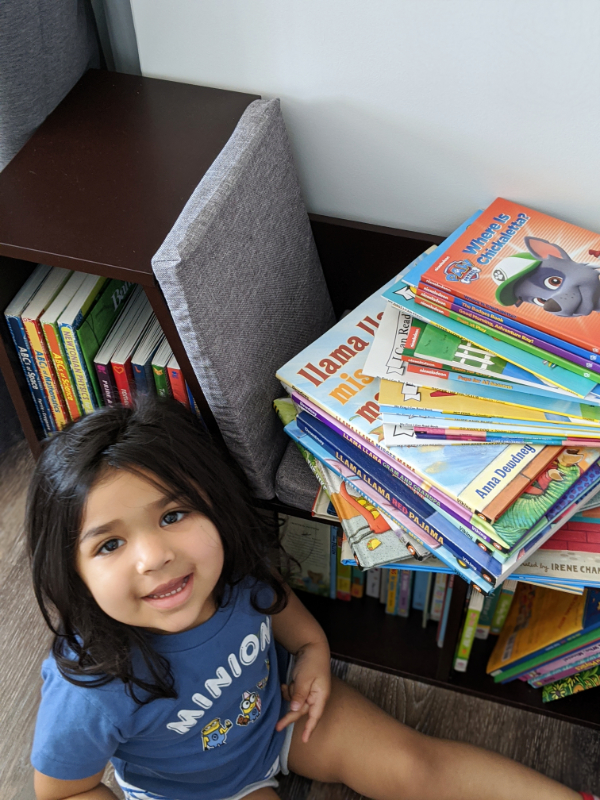 We love to read and lucky enough Aria's has been enjoying reading as well. She turned 3 this June so she still can't read herself but loves for us to read to her some of her favorite books! Her favorite's change on a daily basis – typical preschooler attitude lol! But these are some of the books she loves to read!
Llama Llama books are about a little Llama who lives with his mom. Every book has some theme like Llama llama time to share talks about his friend visiting and teaches how important it is to share your toys and how it makes playing way more fun.
Llama llama mess mess mess is about him acting like a regular kid and refusing to help out in cleaning his room or around the house. It teaches them the importance of helping and keeping it clean while keeping it fun! Every page has lots of pictures which makes the book super interactive and fun to read to young readers .
We have all the above 8 titles from llama llama and at the end I am also sharing some of other books I plan on getting for her.
Dragon Loves Taco books are just simple fun books which for some reason are hugely popular among young readers and if I am being honest, even I love reading them. They talk about how much dragons hate eating spicy salsa and what happens when they end up accidentally eating some spicy tacos.
The sequel talks about time when all tacos are have been consumed and there are none which is making dragons super sad and how they use time machine to go in the past to bring back tacos and eventually plant taco trees! Super fictional but one of her favorite books!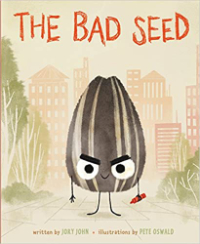 One of her favorite books till date. We saw it at Barnes & Nobles and ended up buying it as recommended by the lady there and she has loved this book. It's about a seed who becomes bad upon separating from his family but then shows how he turns himself back into a good seed.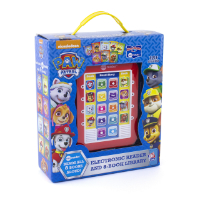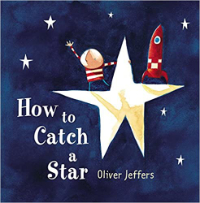 This is a book subscription service by Amazon and its like $20 a month in which they curate a list of books out of which you can pick 2 and let them surprise you! The part that I like the most about is – say if you end up not liking a book they picked for you, you can mail it back to them and get money back!
You can pick your frequency as every 1 month or 3 months or 5 months! We buy a lot of book so to start with we have done every 3 month frequency. The first month out of the 2 surprise books we received, we ended up returning one as she won't even look at it lol! We picked next month's book from the picks and we have liked them both!
I personally feel it's a good way to get unique books which you don't easily see in stores or online but are really good.
These books I found at Dollar store! Can you believe it? and Aria has loved us reading these books to her since she was like 2 years old! I tried looking for more but the only ones I could find is these 3 along with 1 more in a bundle at Amazon for a much hefty price! Also I found Amazon selling LEAH GOES TO BED indivisually. The ones I got are really nice paperback with thick glossy papers and I paid a $1 each! But if you want to buy them, I would suggest it's never bad to invest in books as these are seriously interesting and teaches them about potty training, taking bath and then putting clothes by themselves!
Then we also have tons of other educational books like CODING FOR KIDS, learning alphabets which she used to enjoy earlier. Lately she is into fiction and loves to be read to her!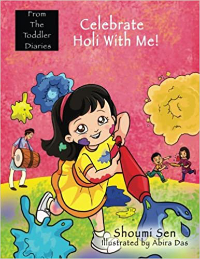 I got her this book last year as now she is young enough to understand. I wanted her to know the festivals I grew up with and know how much fun they are. We don't get to play with colors here in US but still I want her to know about them as much as possible. We were in India for her fist Holi but she was too young to remember anything! A really fun book showing how some kids are celebrating Holi – festival of color!
THERE ARE TONS OF BOOKS I WANT TO GET FOR HER ( few at a time obviously so she reads them and enjoys them fully!) ->>
Hope you enjoyed checking out some of our favorite books. We still have a lot and I will be adding more soon here.
P.S I earn a small commission if you use my links to buy these books. Thanks for all the support 🙂