Healthier homemade peppermint patties for the holidays! Made up of cashews, coconut, coconut oil, peppermint extract and chocolate, these are simply delicious with no funny ingredients!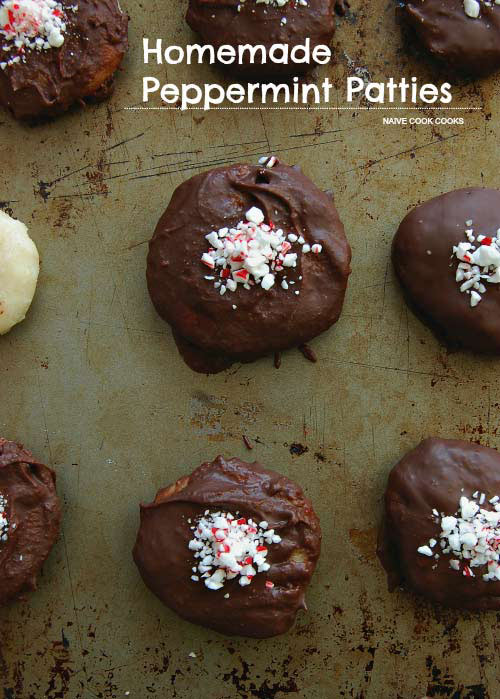 Health food?! Umm yeah, I don't know where to start.
What do you think when it comes to health food?
I had a phase. For almost a year, I went nuts for total healthy eating. And it was so boring, tasteless and umm just not edible. I wonder how Jerry survived. May be his occasional trips out to get some taco bell answers this.
Thankfully that phase is over.
Let me rephrase it by saying that I am NOT against health food but when in the name of health food, I see people consuming raw food as in raw meals, raw desserts, I kind of freak out. Nothing against health food but with time I have realized that it's just not for me. I still believe in eating healthy, drinking vegetable juices which I love, trying to control sugar and salt and fat but in moderation. Moderation is the key here.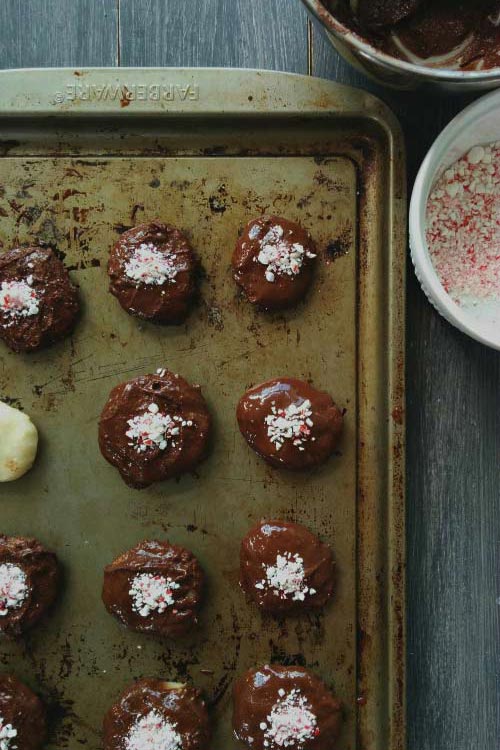 You must be thinking why am i talking about all this suddenly??
Well, the first reason being that these homemade peppermint patties come into sort of health food category! But, WAIT.
These taste nothing like health food. They are creamy, minty and chocolaty. Jerry loves peppermint based desserts so when i decided to try making the classic "yolk" peppermint patties at home, i did some research and found tons of versions online. But most of these use lots of white sugar, butter and even corn syrup. During holidays as already we are consuming lots of sugar and butter, I decided to keep these on the healthier side so atleast there can be something that we can indulge in without worrying.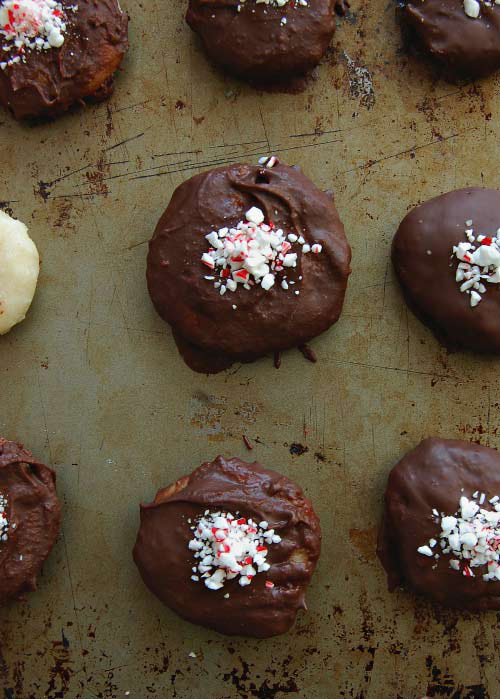 These are so good that I am literally hooked on these. Perfect with a child glass of milk, these taste nothing like anything healthy though in secret these are super good for you! So win win. The creamy center is made up of cashews, coconut oil, shredded coconut, peppermint extract. Chilled and then covered in your favorite kind of chocolate, these are no where a health food. So delicious that even Jerry said they taste way better than the site bought version.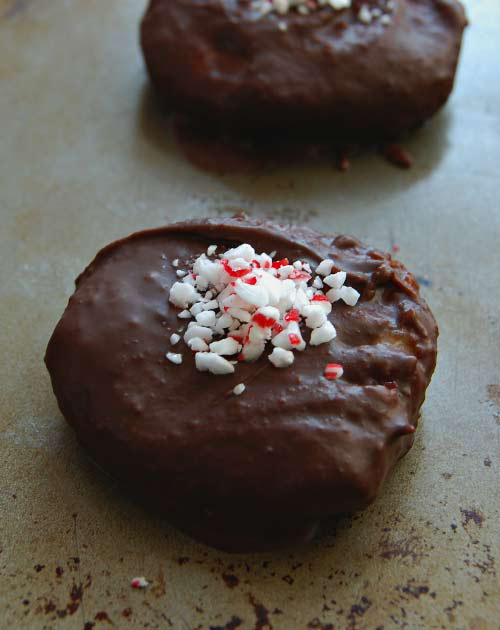 These are perfect for holidays as amid all the sugar, butter going in your body, these will make you feel good about eating candies! You can serve them after dinner for a little sweet treat.
P.S If you are still looking for gift ideas for the foodie in your life, remember to grab a copy of the GREATIST E-COOKBOOK. Packed with 100 delicious healthy recipes which can be made with less than 8 whole ingredients, it will be a gift you can impress with!
You can buy it HERE.