Simple Easy Brussel Sprouts Salad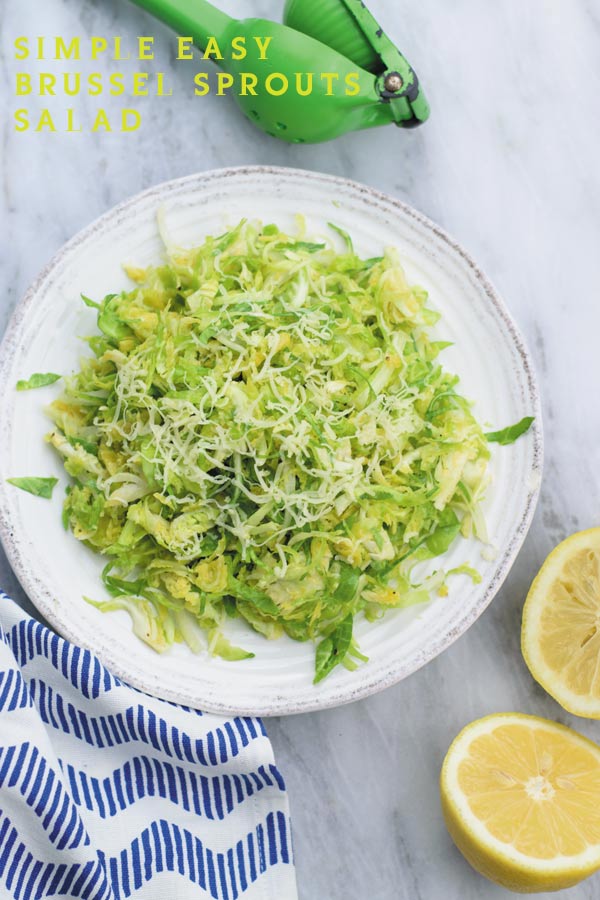 8-10 medium sized Brussel sprouts, washed and finely chopped
¼ medium sized yellow onion, cut in thin slices
Finely grated zest of lemon, 1tsp
2 tsp lemon juice
½ tsp Dijon mustard
1 Tbsp extra virgin olive oil
Coarse salt and freshly ground black pepper
Finely shredded gruyere cheese, as per taste
Whisk lemon zest and lemon juice and mustard in a small bowl. Add olive oil while whisking till it emulsifies. Season with salt and pepper.
Add the onions in dressing and let it sit.
Toss the dressing coated onions with Brussel sprouts and mix then nicely with hands. Taste and adjust seasoning.
Garnish with finely shredded gruyere cheese.
Recipe is adapted from whole living Nov'12.
Recipe by
Naive Cook Cooks
at https://www.naivecookcooks.com/simple-easy-brussel-sprouts-salad/