Simple Caramel Sauce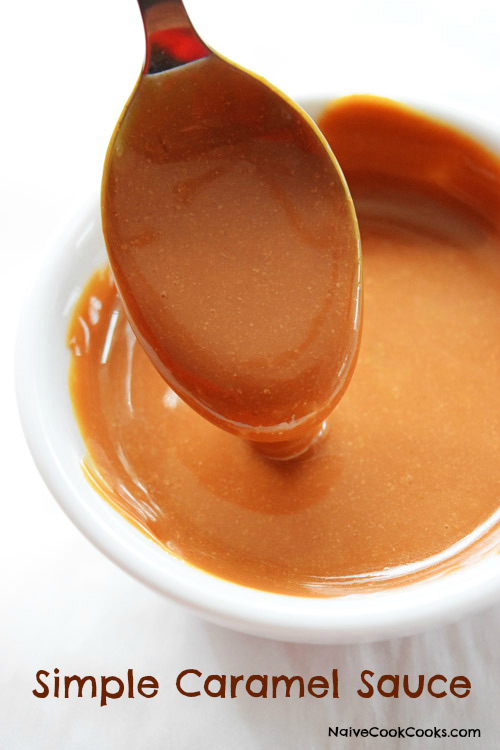 1 cup sugar
¼ cup water
½ cup heavy cream
2 tbsp unsalted butter
Vanilla extract or bourbon or pinch of salt (optional)
In a deep heavy pot, stir together sugar and water and cook it on medium-low heat until all the sugar is melted. Now increase the heat to medium-high and cook it WITHOUT stirring. In between if you wish, you can use a pastry brush dipped in water and gently brush it down the sides of the pan. Once the color starts to change to brownish or deep amber color, take it off heat and add heavy cream.
It is going to bubble up vigorously and that's why it's very important to use a deep pot! Stir it on low flame until all is evenly combined. Now add the butter and stir. Turn off the gas and let it cool.
At this point if you wish, you can add flavorings such as vanilla extract or salt or bourbon!
Enjoy this caramel sauce on desserts!