Apple Pie Cake Doughnuts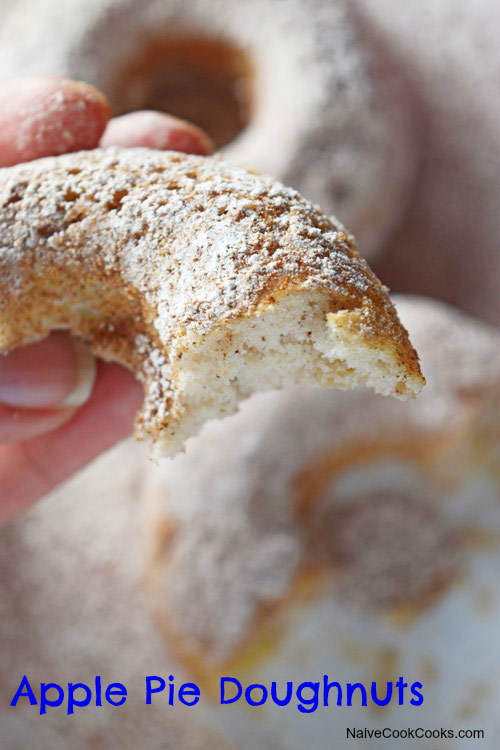 1 box PILLSBURY PURELY SIMPLE WHITE CAKE MIX
1+1/4 cups water
½ cup oil
4 egg whites
2 cups chopped or shredded apples ( I prefer to peel the apples)
1 tbsp apple pie spice
1 tsp cinnamon
'1 tsp lime juice
4 tbsp brown sugar
Cinnamon sugar :
1 tbsp cinnamon powder
¼ cup powdered sugar
Pre heat oven to 350F and grease your doughnut pan.
In a bowl, add cake mix, water,oil and egg whites and mix until combined for 1-2 minutes.
In another bowl, take apples and add apple pie spice, cinnamon, brown sugar and lime juice and mix. Fold this apple mix to the batter.
Pour in the doughnut molds and bake for 16-20 mins (it will depend on the type of your oven and oven settings). Check to see if done by inserting a toothpick and if it comes out dry and clean, they are ready.
Let them cool for few minutes in the doughnut pan. Transfer them to a cooling rack and let them cool further. They are going to be really soft & spongy.
Sprinkle powdered cinnamon sugar and before eating serve with some caramel sauce on top and ice cream!