Cheesy Mango Quesadilla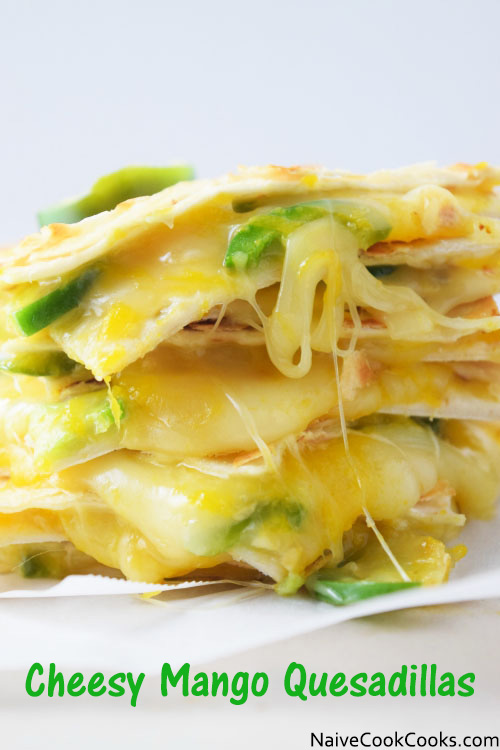 1 ripe mango, peeled and pureed
Pinch of salt
1 tbsp sugar or more/less as per taste
1-2 fresh jalapenos, chopped thin round slices
4-6 pepper jack slices
4 Flour tortillas
Butter for greasing the pan
In a pot, add mango puree, salt & sugar and cook on low heat for 20-25 mins until it starts to get thicker. Make sure to stir it in between so it doesn't stick.
Keep it aside.
Grease a skillet with butter.
Take two flour tortillas and spread a good layer of mango puree on both of them. Now spread a layer of chopped jalapenos. Add as many or as less jalapenos depending on the amount of heat you like. Now add torn up cheese slices. Lay the other two tortillas, on on each one of them and transfer them to the greased pan. Cook on low-medium heat until they crisp up and cheese starts to melt. Flip and add little more butter on the sides and cook.
Enjoy immediately.