Watermelon Vodka Limeade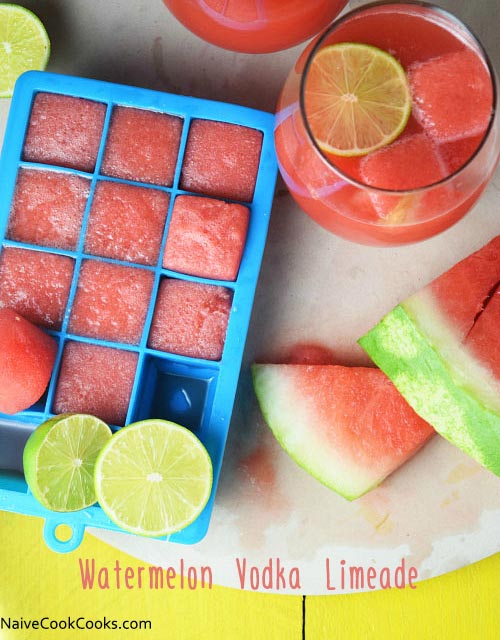 2 cups chopped wtaremelon
6 cups chopped watermelon
½ cup vodka
4 tbsp honey or sweetener of your choice
Juice of 2-3 limes
In a blender blend 2 cups of watermelon and pour the juice into ice cube molds and freeze.
In the same blender, add 6 cups of watermelon and blend. Strain it to get smooth juice. To this juice mix vodka, lime juice and melted honey. (Simply warm up honey on super low flame for a minute until it starts to loosen) Stir this mix and taste and adjust sweetener or lime or vodka as per taste. Cover and chill until serving time.
For serving pop some frozen watermelon ice cubes in a glass and add the watermelon vodka limeade on top. Enjoy!