Only 4 Ingredients Thai Ice Tea Popsicles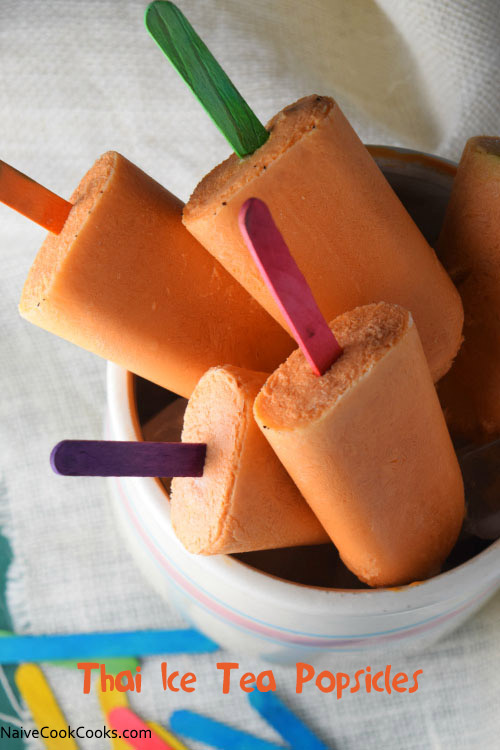 2 cups water
2 tbsp thai tea (I STRONGLY recommend you to buy this"Pantai" thai tea mix to get exactly restaurant style thai tea. I buy it from the thai grocery store but it's also available on amazon)
6 tbsp white sugar
¾ cup heavy whipping cream, cold
In a pot, bring water to boil. Once it starts to boil, add thai tea mix & sugar and let it simmer for 2-3 mins. Turn off the heat and cover the pot and let it sit so the flavors get stronger for another 5-7 mins.
Strain and discard the solids. Let the tea come to room temperature. Add cold heavy cream to it and stir until it's all uniform color.
Transfer it to popsicle molds and freeze overnight or good 5-7 hours.
Enjoy!
Recipe by
Naive Cook Cooks
at https://www.naivecookcooks.com/only-4-ingredients-thai-ice-tea-popsicles/