Oatmeal Nutella Smoothie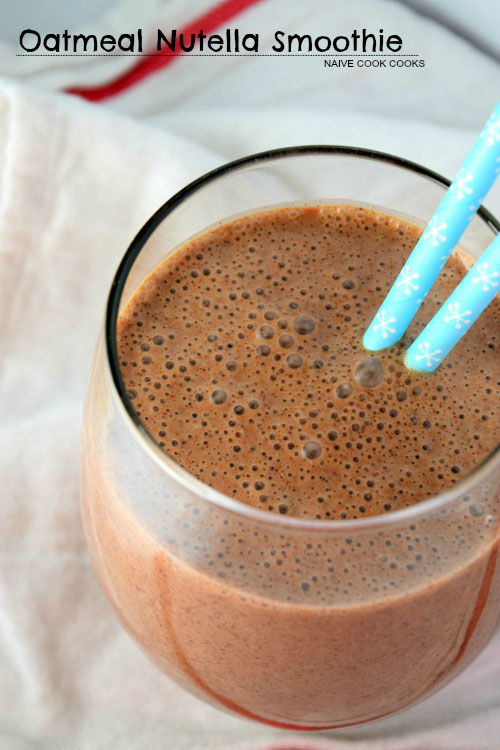 ½ cup + ⅔ cup milk ( any kind works here: low fat, full fat, almond milk, cashew milk, dairy free milk)
½ cup oats (either kind : quick cooking or rolled oats)
1 tbsp chia seeds
2 tbsp nutella
2 dates
Pinch of salt
5-6 ice cubes
¼-1/2 tsp vanilla extract
2 tbsp bittersweet chocolate chips
Additional natural sweetener if desired
In a bowl, soak ½ cup milk with chia seeds and oats. Stir and let it sit in refrigerator overnight for 1-2 hours.
Throw everything in blender and blend on high until smooth and creamy.
P.S If your dates are old and dry, then you can soak them in hot water for 15-30 minutes. Drain and add them in blender.