Thai Iced Tea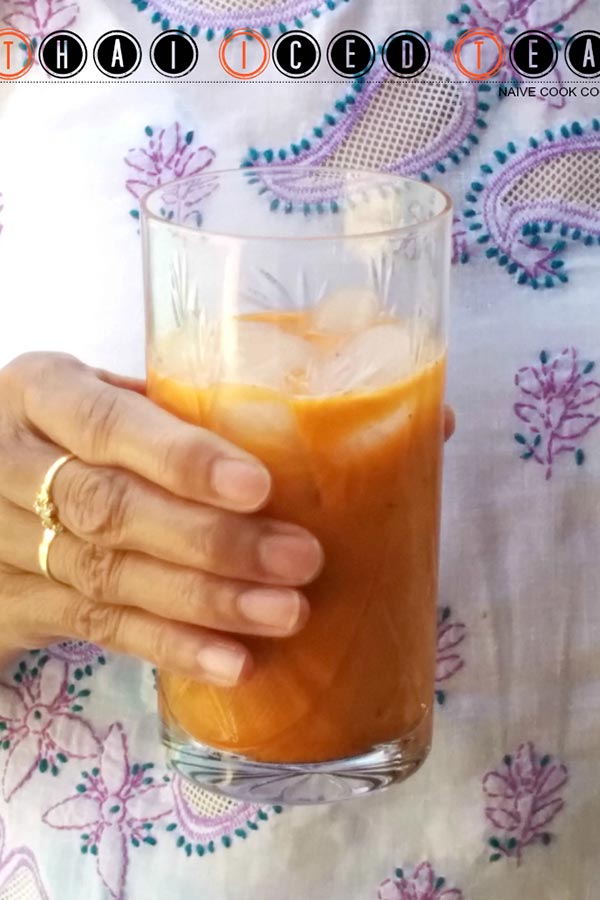 2 cups water
2 Tbsp Thai Tea Mix ( I used Panthai Thai Tea Mix and strongly recommend to use the same!)
2-4 Tbsp sugar or as per taste
Ice cubes
Half & half, milk any fat content or heavy cream (Pick your choice of cream. I made using half & half and it tasted just like the amazing restaurant kind)
In a pot, bring water to a boil. Once boiling, add thai tea mix and sugar and let it simmer on slow for good 3-5 minutes. Take it off heat and cover. Let it sit for another 5 minutes. Now strain it discarding the tea leaves.
At this point, you can cover and keep it in refrigerator to be used in a day or two.
For serving, Fill a glass halfway with ice cubes. Add strained tea concentrate about ¾th of the glass. Fill with your choice of cream. Enjoy!