Green Tea Punch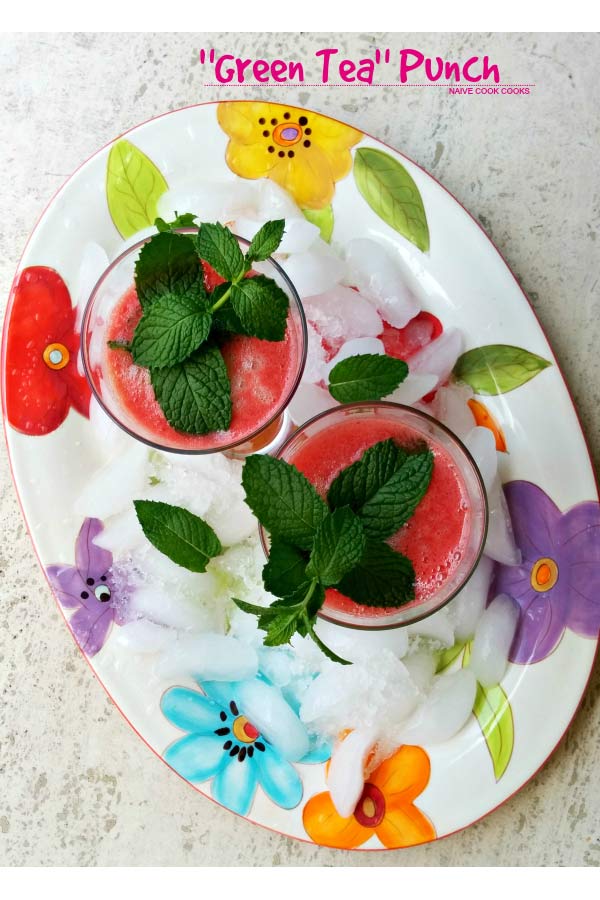 2 cups green seedless grapes, juiced
6 cups watermelon chunks, juiced
3 cups water
10-15 fresh mint leaves
¼ cup honey
2 good green tea bags
Lots of ice
Juice of 1-2 lemons/limes
Juice green grapes and strain. Similarly, juice watermelon and strain. Keep aside.
Now in a pot, bring water to boil. Once boiled, turn off the heat and to it add mint leaves, green tea bags and honey. Stir and let it sit covered for 20-30 mins.
Now mix both juices, green tea flavored water . Add lime/ lemon juice. Stir and let it chill for 4-6 hours covered.
Serve chilled over ice.