Homemade Marshmallows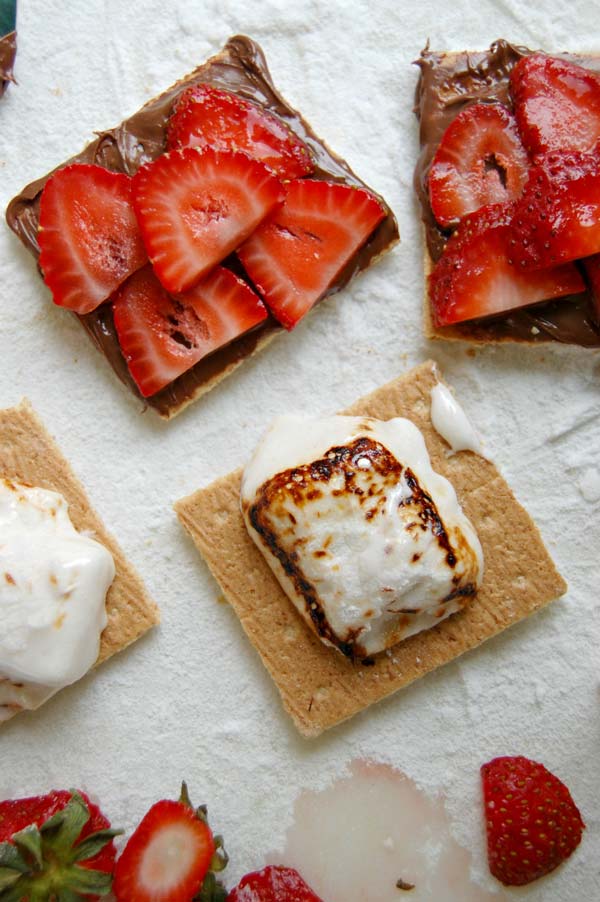 about 1 cup confectioners sugar
3½ envelopes (2 tablespoons plus 2½ teaspoons) unflavored gelatin
1 cup cold water, divided
2 cups granulated sugar
½ cup light corn syrup
¼ teaspoon salt
2 large egg whites
1 teaspoon vanilla
Oil bottom and sides of a 13- by 9- by 2-inch rectangular metal baking pan and dust bottom and sides with some confectioners' sugar.
In bowl of a standing electric mixer or in a large bowl sprinkle gelatin over ½ cup cold water and let stand to soften.
In a deep heavy saucepan cook granulated sugar, corn syrup, cold water, and salt over low heat, stirring with a wooden spoon, until sugar is dissolved. Increase heat to moderate and boil mixture, without stirring, until a candy or digital thermometer registers 240°F., about 12 minutes. Remove pan from heat and pour sugar mixture over gelatin mixture, stirring until gelatin is dissolved.
With standing or a hand-held electric mixer beat mixture on high speed until white, thick, and nearly tripled in volume, about 6 minutes if using standing mixer or about 10 minutes if using hand-held mixer. I used a hand held mixer and it took me good 14 minutes to reach the desired consistency. So don't panic if it takes a longer time, it will eventually reach there.
In a large bowl with cleaned beaters beat whites until they just hold stiff peaks. Beat whites and vanilla into sugar mixture until just combined. Pour mixture into baking pan and sift ¼ cup confectioners sugar evenly over top. Chill marshmallow, uncovered, until firm, at least 3 hours, and up to 1 day.
Run a thin knife around edges of pan and invert pan onto a large cutting board. Lifting up 1 corner of inverted pan, with fingers loosen marshmallow and let drop onto cutting board. With a large knife trim edges of marshmallow and cut marshmallow into roughly 1-inch cubes. Sift remaining confectioners' sugar into a large bowl and add marshmallows in batches, tossing to evenly coat. Marshmallows keep in an airtight container at cool room temperature 1 week.