Pineapple Agua Fresca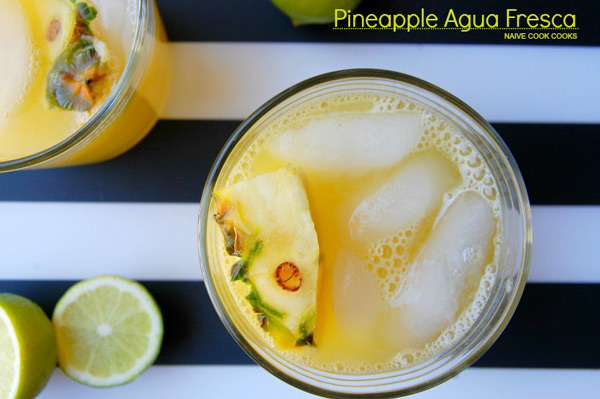 1 medium pineapple ( ~ 5 cups chopped)
6 cups water, cold
7 Tbsp sugar or honey or any other sweetener to taste ( I used fine white cane sugar)
Juice of 4 limes
In a high power blender add pineapple chunks and water and blend on high until smooth. I did it in two batches. You can do in as many batches as you want depending on the capacity of your blender. Strain the blended mix in a big jug. To it add sugar or any sweetener using and lime juice.
Stir it and taste. Add more sugar or lime juice per taste.
Chill for at least 5-6 hours or overnight.