Spicy Roasted Chickpeas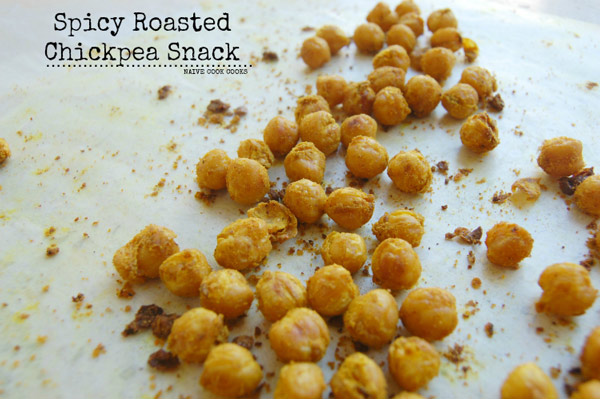 1 cup dry chickpeas, soaked overnight and boiled, yields ~ 3 cups boiled chickpeas ( To save time you can use canned chickpeas as well)
¾ tsp salt or to taste
1 tsp red chili powder
½ tsp turmeric powder
¼ tsp grounded cumin
½ tsp garam masala
2 Tbsp oil
¼ tsp garlic salt
1 tsp lime juice
In a bowl, add all the spices and oil to the boiled chickpeas. Mix using clean hands softly so chickpeas do not break.
Transfer them on 2 parchment lined baking sheets and make sure they have space between each other. Do not crowd them as they won't get crispy.
Bake in a 350F pre heated oven for 30-32 minutes. Keep an eye to prevent them from burning. Halfway stir them around for even cooking.
Once done, let them cool completely. Transfer into an air tight container.