Chuy's Chika Chika Boom Boom Sauce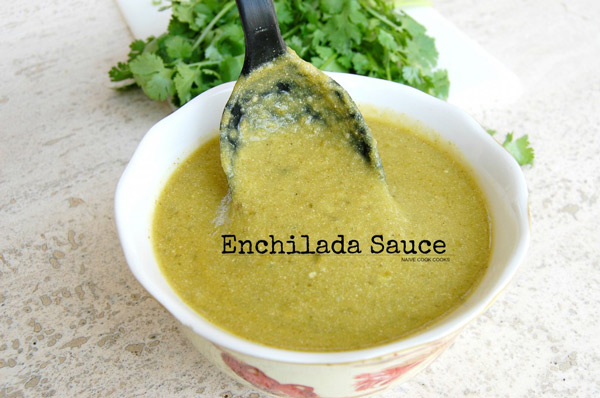 1 poblano
4 medium size tomatillos
2 cans of Hatch Fire Roasted diced green chiles (4 oz each can)
5 Tbsp cilantro, chopped
4 thin green onions, cut in big pieces
1 tsp green chili paste to taste or use jalapeno or serrano pepper
Salt to taste
Black pepper to taste
Vegetable broth
4 slices of American cheese ( ¾ oz each slice)
Take poblano and tomatillos and wash them under running water. Poke holes using a knife. Place them in a zip lock bag and microwave for 2 minutes.
In a blender, add softened poblano, tomatillos, both cans of hatch green chiles, cilantro, green onion. Blend it on high until you get a smooth paste. You will get around 3 cups of sauce.
Now in a deep pot, add the sauce from blender along with 1 cup of vegetable broth, salt, black pepper and green chili to taste. Start with little green chili paste and proceed as per taste. If you want more tangy, add lemon juice. I felt it was enough tangy so I didn't use any lemon juice. Heat it up on medium. To it add torn cheese slices one at a time and keep stirring until it melts completely and beautifully mixes with the sauce. Repeat with the remaining cheese slices. Cook it on slow for few minutes.
At this point you can make enchiladas with this sauce or once cool, you can refrigerate it in an airtight jar for future use.
Updated on July 9th 2020:
I made this recipe exactly but double the batch this time and froze the extras! It's great for enchiladas, nachos, enchilada bake, served over meats and what not!
Recipe by
Naive Cook Cooks
at https://www.naivecookcooks.com/chuys-boom-boom-sauce/