How to Roast Pumpkin Seeds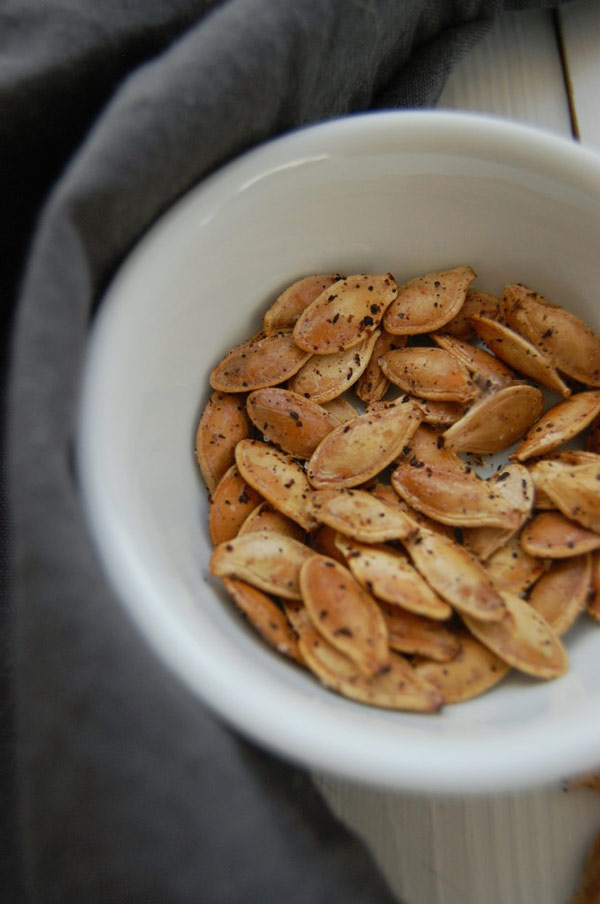 Seeds from 1 pumpkin
Salt to taste
1 tsp red chili powder
1 tsp grapeseed oil or any other high heat oil
Scoop out the seeds from pumpkin. Wash them in a colander and lay them on a baking sheet and let them dry for a day or two. Once completely dry, add oil, salt and red chili powder . Mix it well together and bake it in a 350F pre heated oven for 12-15 minutes. Keep an eye as they burn easily.
Once cool, store in airtight container.
You can do zillion of flavors with these babies. Go creative and make all sorts of flavor.
Recipe by
Naive Cook Cooks
at https://www.naivecookcooks.com/how-to-roast-pumpkin-seeds/