Old Fashioned Caramel Corn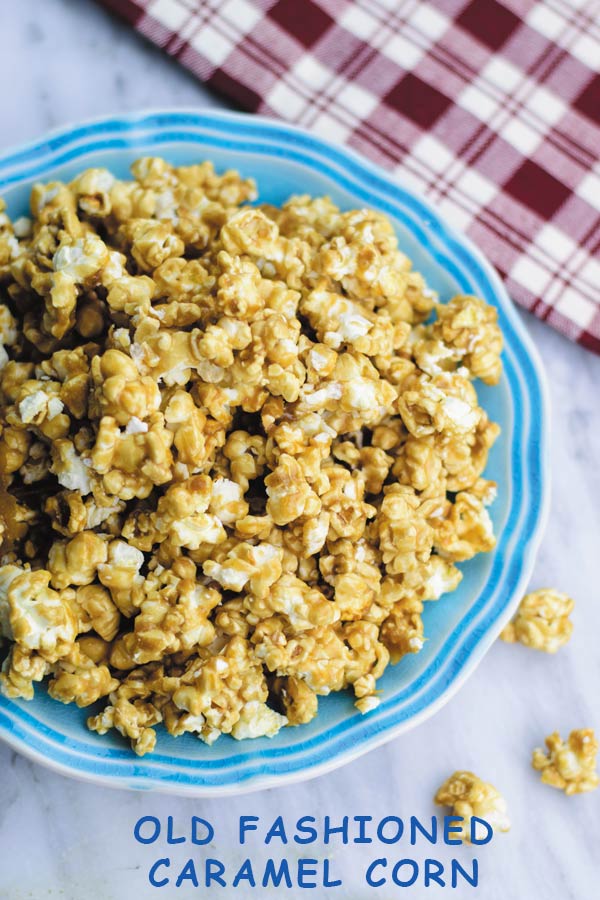 Serves:
10 cups caramel corn
9 - 10 cups popped popcorn
1 cup brown sugar
¼ light corn syrup
½ cup unsalted butter (1 stick)
½ tsp salt
½ tsp baking soda
½ tsp vanilla extract
Grease the baking sheet with butter generously.
Preheat oven to 250F. Place popped popcorn on a baking sheet and place it in a 250F oven.
In a deep heavy pot, add brown sugar, corn syrup, butter, salt and place it on stove. Bring it to boil on medium heat. Boil it for 4 - 4:30 mins but not not more or it will harden up.
Add this caramel syrup all over the popcorn in baking sheet and stir it gently so every popcorn is covered with caramel syrup.
Place the caramel syrup covered popcorn in oven for 45 mins. Stir it after every 10 mins which will result in more even distribution of caramel over popcorn.
After 45 mins let the popcorn cool in baking sheet. Once cool to touch and super crispy, store it in airtight container.
Recipe by
Naive Cook Cooks
at https://www.naivecookcooks.com/old-fashioned-caramel-corn/