Fresh mangoes and a lime sugar glaze to make out of this world delicious Tropical Mango Muffins!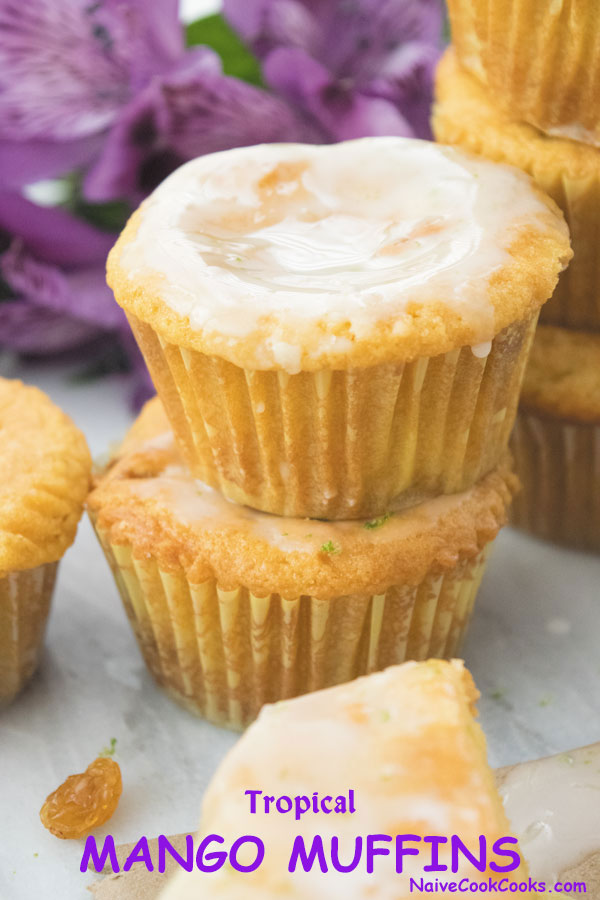 Recently I realized that even though I love eating mangoes I don't really have many mango recipes on the blog except this Mango Mint Lassi which I can't seem to get enough when I can lay my hands on sweet mangoes and then this & this. The main reason as I like to think is that I always enjoy eating mangoes in their natural form and by the time I decide on a recipe to make, I am almost always left with no fresh mangoes!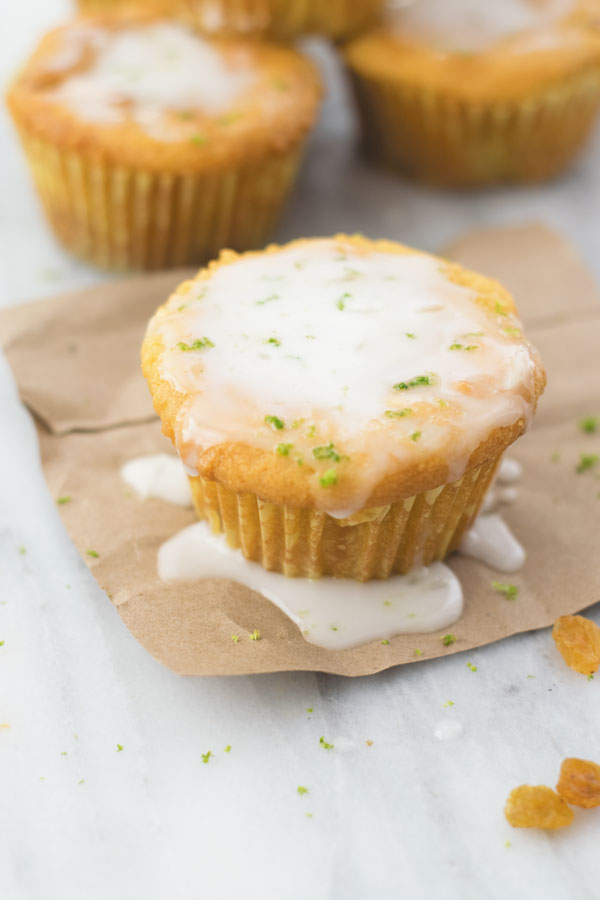 But this time I seriously resolved to make something delicious with the fresh mangoes before I finish eating them and I did!! Yay! Even though it took me a full day and 2 attempts, I was able to get them right. Lot of my readers prefer eggless baked recipes and since I love eating and cooking with eggs, it always becomes difficult for me perfect a great recipe that is eggless. But these MUFFINS -> these are eggless, super moist, full of mango flavor and have a little bite from raisins!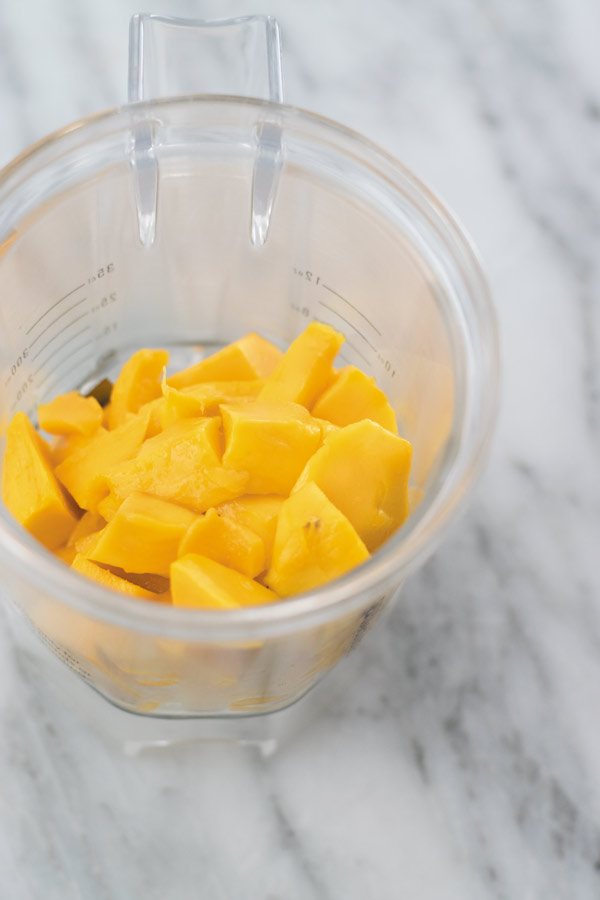 Take fresh mangoes, peel and chop and puree them in a blender.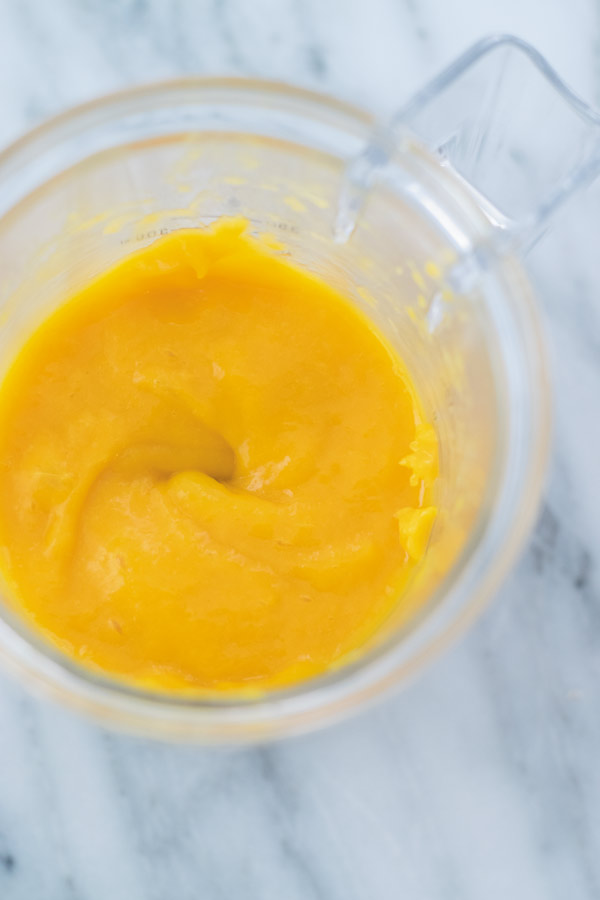 Lately I never have good luck finding sweet mangoes like I am used to eating back home in India but this batch was amazing!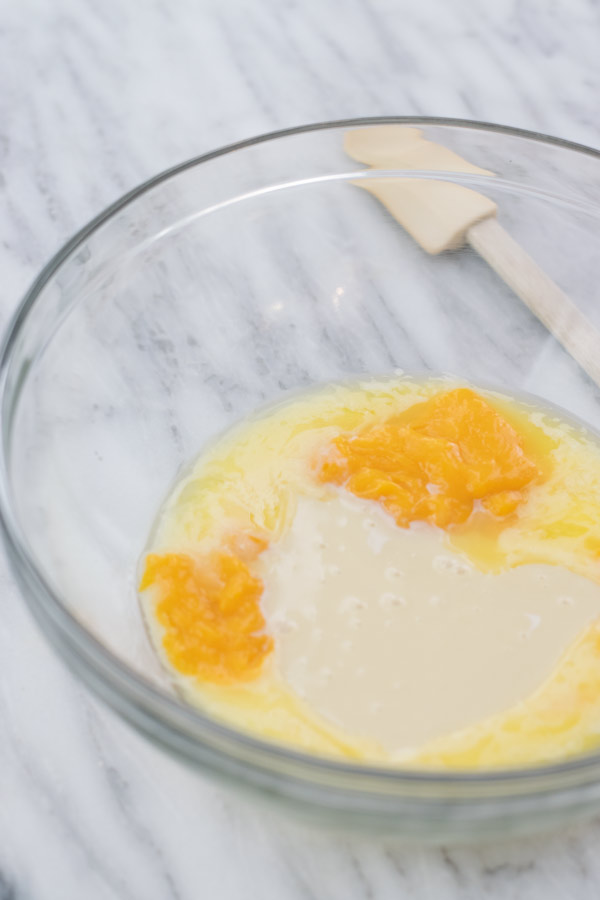 In a bowl, add melted butter, condensed milk and mango puree.Mix.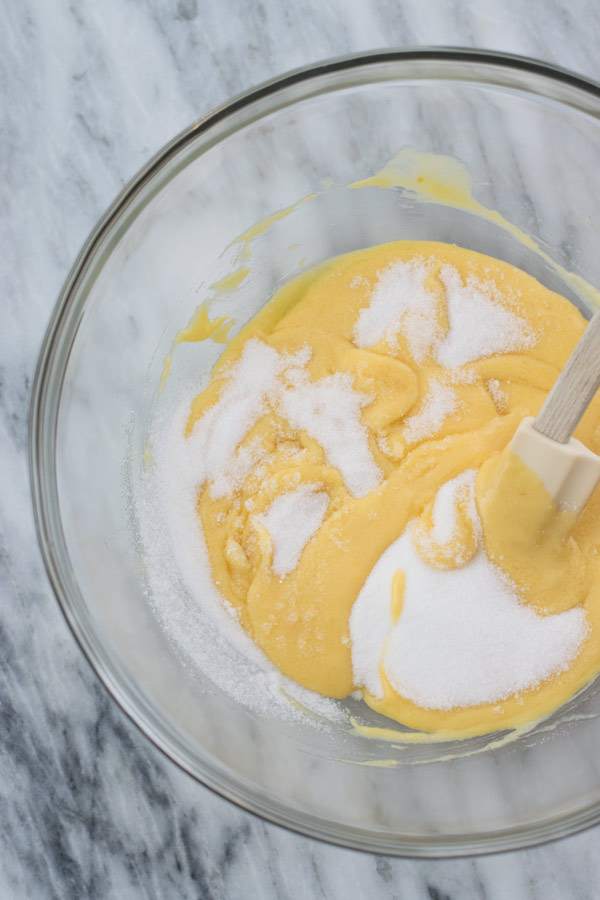 To it add sugar and stir until evenly mixed.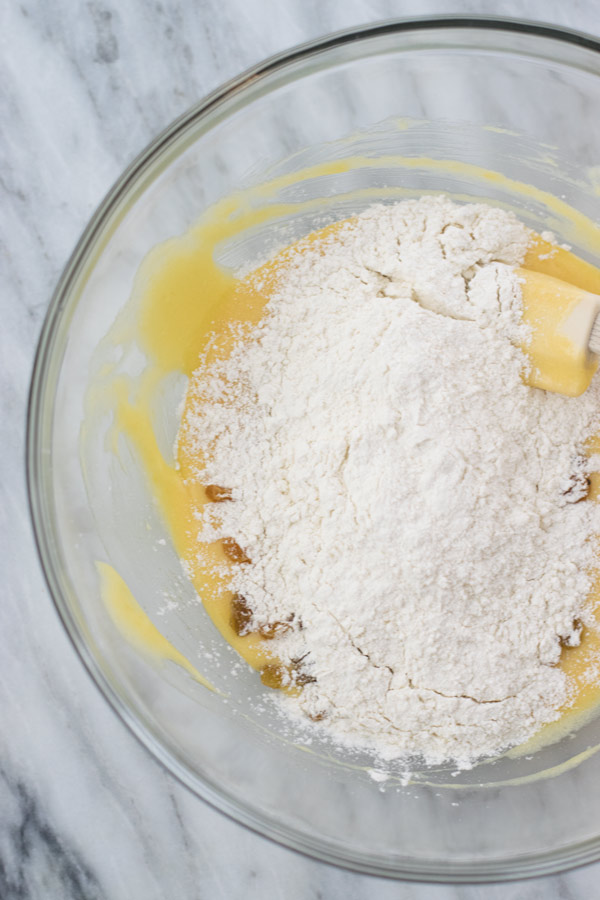 Now add flour along with baking powder and baking soda and mix until it is smooth.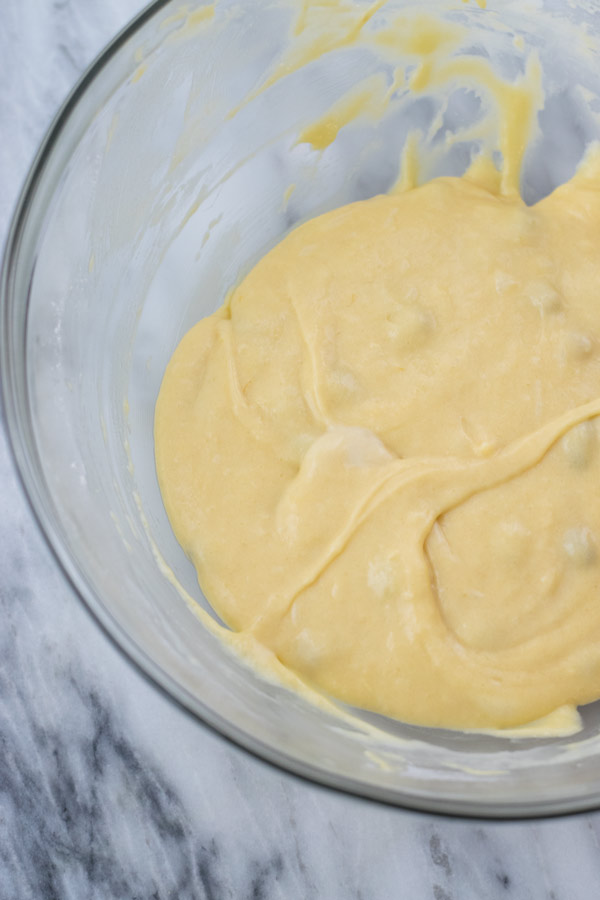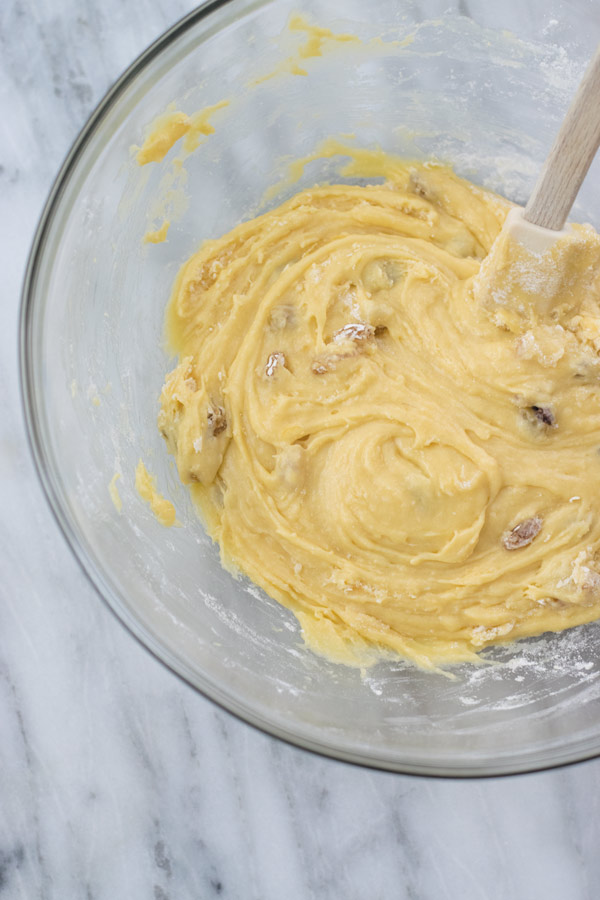 Stir in raisins and then pour in greased baking cups. Bake.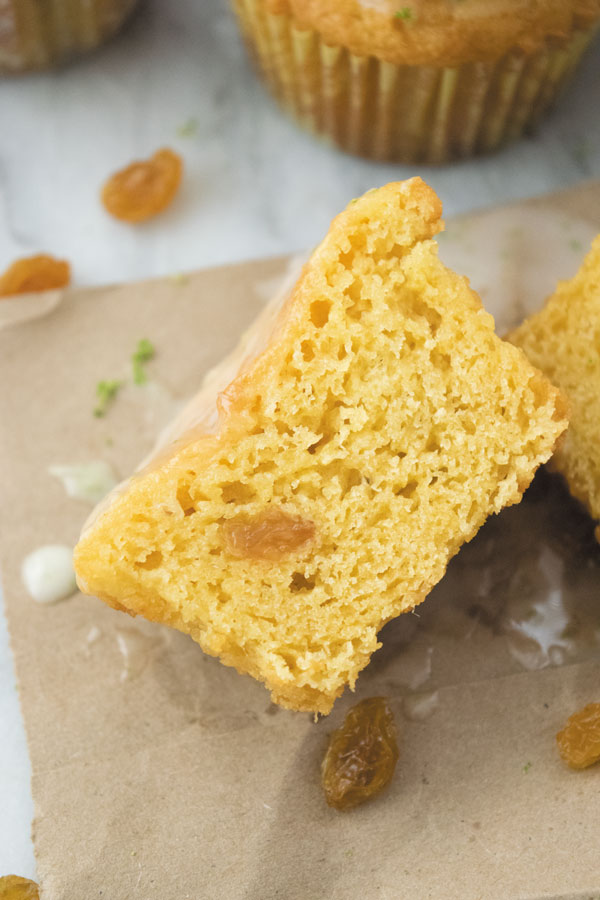 These muffins are melt in your mouth divine like the kind you wake up dreaming. Ronak is not a fruit person so you might have guessed that I have been enjoying this whole batch of muffins all by myself. My morning coffee along with one of these has been the highlights of my day these days! I know how boring can I get?! 😛
But seriously they are as good plain as they are when you pour a thick lime glaze on top of these! Feels like I am on a beach.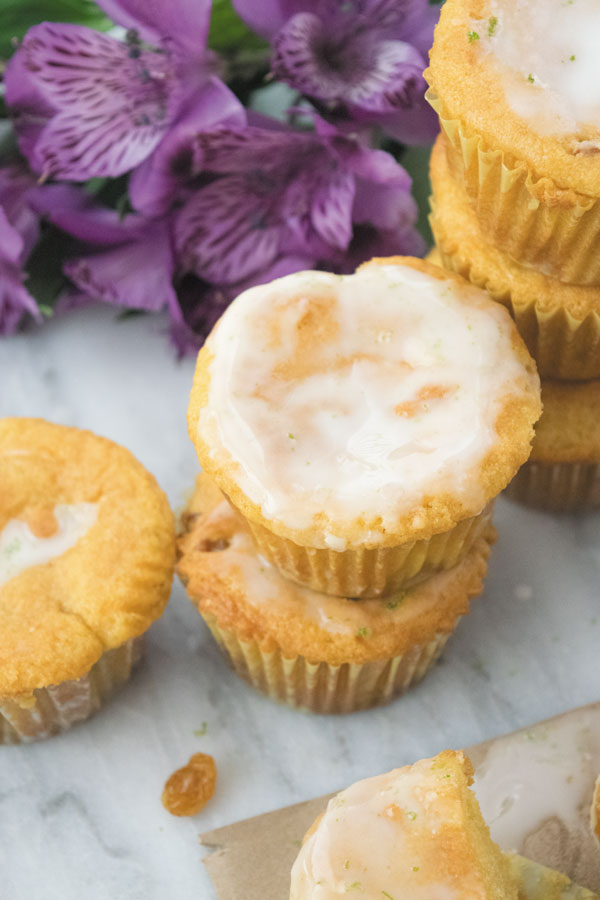 If you enjoyed this recipe, don't forget to FOLLOW me on  INSTAGRAM ||FACEBOOK||PINTEREST ||TWITTER ||GOOGLE+ || BLOGLOVIN || YouTube

Tropical Mango Muffins
Ingredients
¼ cup mango puree ( make sure mango is sweet)
½ cup sweetened condensed milk
⅓ cup unsalted butter, melted
½ cup sugar
1 cup all purpose flour
1.5 tsp baking powder
¼ tsp baking soda
¼ cup raisins
3 tbsp milk
Lime glaze:
⅓ cup powdered sugar
2 tsp lime juice
Instructions
Pre heat oven to 350F.
If using fresh mangoes, peel and chop and puree until you have smooth mango puree.
In a bowl, add mango puree, melted butter and condensed milk. Mix.
To it add sugar and mix until evenly mixed.
In another bowl, add flour, baking powder and baking soda and mix.
Add this flour mix to the wet mix and stir until evenly mixed. Fold in the raisins. Add milk and mix.
Line a muffin pan with muffin cups and grease them with butter. Fill the muffin cups upto ½ full with the batter. I was able to get 10 muffins out of this batter.
Bake for about 20-25 minutes until a toothpick inserted in the center of muffin comes out clean.
Let them cool on a cooling rack.
Glaze:
Mix ⅓ cup powdered sugar with 2 tsp lime juice. If it is too thick add ½ - 1 tsp water and mix.
Glaze the muffins with this lime glaze and enjoy.
Some more delicious BREAKFAST treats ->>