Slow Cooker Thai Squash Soup made with just 8 ingredients! Perfect comforting dinner that takes just few minutes of prep work!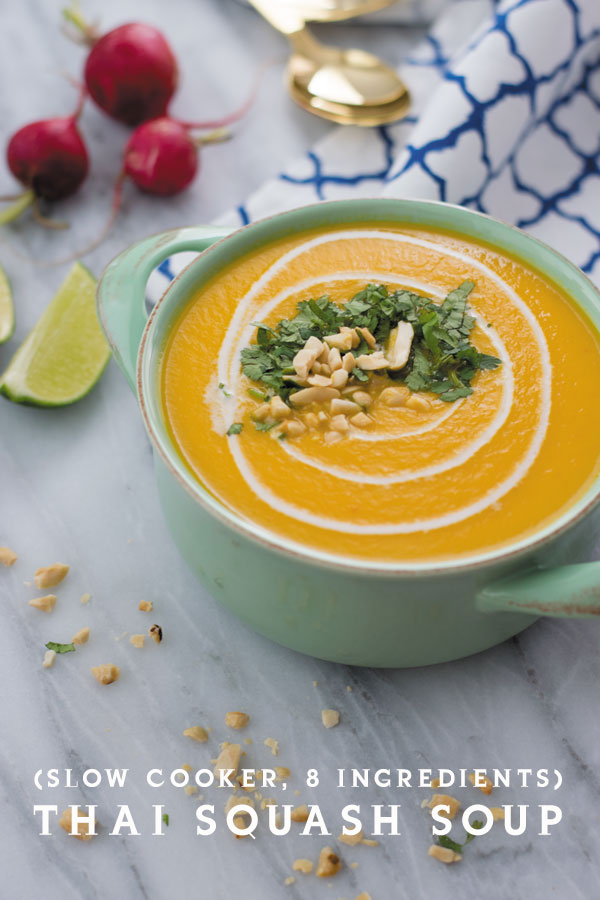 Right now I have zillions of thoughts passing through my brain at the speed may be faster than that of a bullet train. I have so much to say but I feel empty. No, it is not those usual hunger pangs which I have been found to mention here from time to time. It seems something deeper, something constructive. I have a confession. I have never in my life EVER tasted acorn squash. I know most of you must be wondering that the time of mentioning squash has long gone. But trust me, we are still living, eating, walking, sleeping winters. It has been gloomy here for the past two days and even my favorite Bagels have been of not much help.
I wasn't going to buy squash. I had my experiences. In a family of two, usually you don't want to waste your efforts on something the other person won't even touch. So I had kind of stopped looking for it. Last week while walking by the vegetable section, I saw them still selling all kinds of squash. I was kind of surprised but than I realised that unlike other parts of the world, we are still long away from spring. I thought of giving it a try and while looking for the smallest piece, I ended up bringing a small squash home.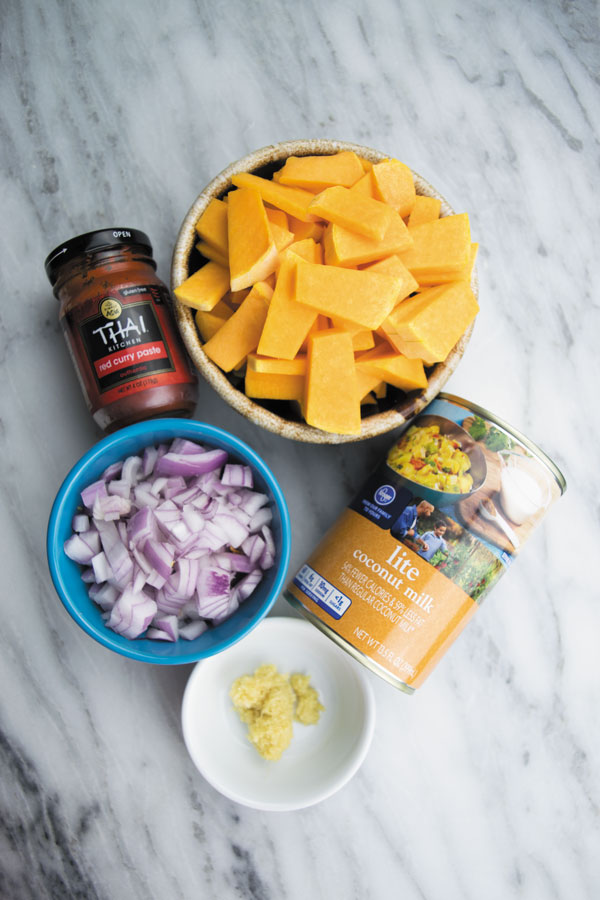 I must say that was one of the best decisions I made in my life food wise. Being completely unarmed in the squash department I started looking for recipes. I wanted to start with a soup and I wanted to use my slow cooker.. It was all I had dreamed about. So I ended up being inspired with a thai style soup and since we both are big on Thai food, I thought it might be a good excuse to offer him some!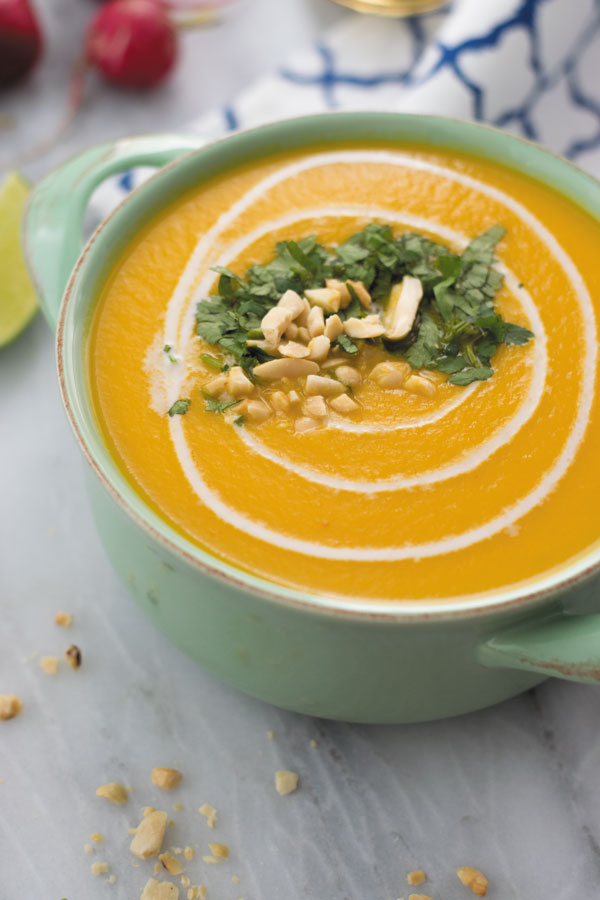 A keeper recipe for sure.You can also refrigerate the fully made soup for upto 3 days as suggests the recipe though I ended up eating up mine in two days.
If you are still far from spring, this soup will heal you and save your soul and for those who have the pleasure of enjoying spring, this soup makes it all much more better.
Enjoy. Hope you enjoy this soup as much as we did.
If  you enjoyed this recipe, don't forget to FOLLOW me on  INSTAGRAM ||FACEBOOK||PINTEREST ||TWITTER ||GOOGLE+ || BLOGLOVIN || YouTube
Slow Cooker Thai Squash Soup
Ingredients
2 cups (~ 11 oz) chopped Butternut Squash (Chop it in small pieces so it gets cooked fast)
½ cup (~4 oz) chopped onion
1 tsp ginger paste
1 cup full fat coconut milk (You can also use lite coconut milk if you want)
2 tbsp thai red curry paste
2.5 cups water
Salt to taste
1.5 tbsp sugar
Fresh chopped cilantro & crushed peanuts (optional, for garnish)
Instructions
Thai Squash Soup:
In your slow cooker, add all the above 8 ingredients except cilantro & peanuts which are for garnishing.
Cook on high for 2 hours.
After about 2 hours, when the squash is completely soft, turn off the slow cooker and let the soup cool down a bit. Puree the soup.
Warm it up before serving and serve with the garnishings if you want and bread.
Notes
Recipe adapted from Food and Wine.
Some more Soup recipes ->>